In the ever-evolving realm of live streaming, where gamers, creatives, and communities converge to connect and captivate audiences worldwide, Twitch stands as the unrivaled platform of choice. 
As Twitch continues to push boundaries, it introduces a premium subscription service known as Twitch Turbo, elevating the Twitch experience to new heights of convenience and enhancement. 
But what exactly is Twitch Turbo, and how does it operate its magic?
It is a tailored subscription service crafted to give loyal subscribers many benefits and features.
While if you are looking for ways to watch Twitch on Roku, you will discover them using our post.
Embarking on a journey into Twitch Turbo, users are granted an escape from pesky ads, a gateway to unlocking exclusive emotes, a pathway to priority customer support, and much more. 
In this article, we aim to illuminate the intricate workings of Twitch Turbo, guiding you through its functionalities and unveiling the manifold advantages it bestows upon avid Twitch enthusiasts.
Let's get started!!
What is Twitch Turbo?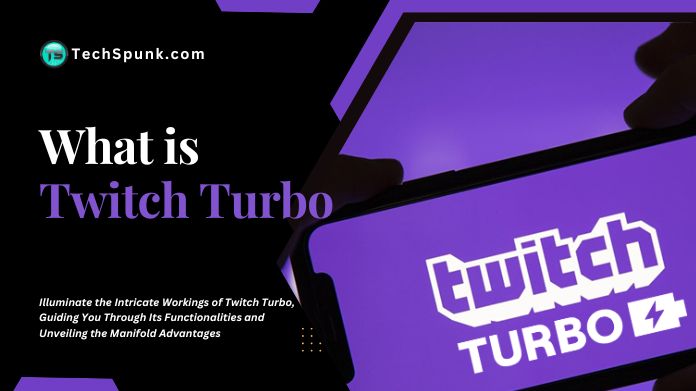 Twitch Turbo, a premium subscription service provided by Twitch, a leading live streaming platform primarily focusing on video game content, aims to elevate the viewing experience by offering various added features and benefits.
If you are searching to cancel a Youtube TV subscription and a Paramount Plus subscription, you will get it in our post.
Like YouTube Premium, it grants users the privilege of ad-free channel viewing, enabling them to support their favorite streamers while enjoying uninterrupted content. 
If you want to know Twitch earnings, then the Twitch earnings leaderboard is leaked. You may read our article for that.
It's important to note that while Twitch Turbo eradicates display ads, occasional embedded promotions or ads within broadcasts may still be encountered, contributing to offsetting Twitch's operational costs.
What Are the Benefits of Twitch Turbo?
Twitch Turbo is a dynamic hub, bringing millions of individuals together to collaborate, connect, and exchange ideas. 
It offers many advantages and exciting prospects for users to delve into a world of shared experiences and creative expressions. 
Additionally, Turbo empowers users to customize their visual settings, much like the esteemed Prime Gaming users.
1.

Ad-free Viewing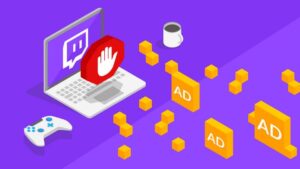 Twitch Turbo boasts a standout feature: an ad-free viewing experience.
Subscribers to it relish uninterrupted streams, as they are shielded from all types of ads, be it video ads that interrupt or display advertisements that clutter the Twitch website. 
This ad-free bliss holds immense value for viewers seeking uninterrupted content, granting them the luxury of undisturbed Twitch sessions. 
With a Twitch Turbo subscription, users enjoy a seamless viewing journey without disruptive commercial breaks.
2.

Exclusive Chat Badge
With Twitch Turbo, users can personalize their chat experience by customizing username colors, setting themselves apart from others, and showing support for their beloved streamers.
The distinctive Turbo icon prominently indicates that a user enjoys its benefits while watching videos, clearly distinguishing between paid and unpaid members. 
It's worth noting that Twitch Prime users also gain access to these exciting chat features.
3.

Additional Emotes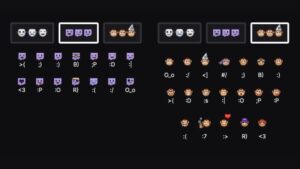 Both Twitch Turbo and Twitch Prime offer emotes that fall into three primary categories. 
You can choose from monkey emotes, chat emotes, and glitch emotes, each with a unique charm. 
These emote resemble cheerful robots, bringing a touch of whimsy to your Twitch experience. It's important to note that these emotes do not impact channel-specific emotes in any way.
4.

Chat Username Color Customization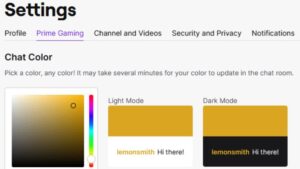 As a Twitch Turbo subscriber, you can personalize your username in Twitch chat with a diverse selection of exclusive chat colors.
You can express your uniqueness in chat rooms and make a big statement by sticking out from the crowd. 
Although you are free to change your chat color whenever you want, it's essential to remember that some colors might temporarily be unavailable due to their extreme popularity. 
Embrace the exciting and interactive opportunity to personalize your Twitch journey, forging connections with fellow viewers in vibrant chat rooms.
5.

Extended Broadcast Storage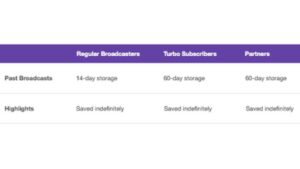 With a Turbo subscription, users can extend their video storage from a mere 14 days to a generous 60 days. 
It extended duration is a remarkable opportunity for streamers to attract more viewers and subscribers and catch up on their streams. 
As for viewers, leveraging these techniques becomes a distinct advantage that enhances their Twitch experience.
6.

Priority Customer Support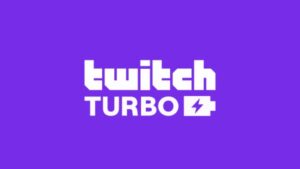 Subscribing to Twitch Turbo grants you access to priority customer support.
This implies that your support requests or concerns will receive a higher priority than those of non-subscribers. 
Such a benefit can be invaluable to users who wish to receive optimal support and assistance from Twitch.
How Does Twitch Turbo Differ From Twitch Prime?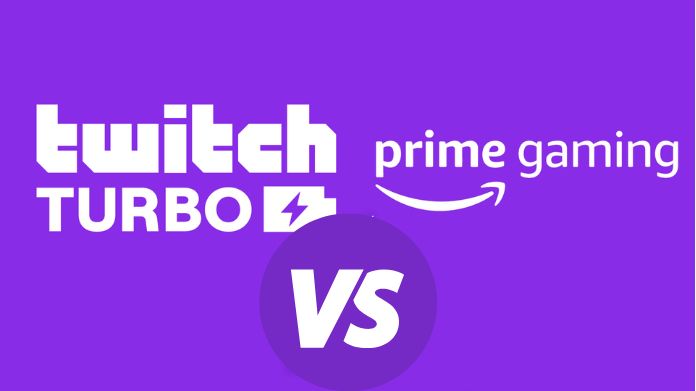 Twitch offers two subscription services, Twitch Turbo, and Twitch Prime, which provide certain shared benefits.
The advantage of subscribing to Prime Gaming is that it comes bundled with Amazon Prime, which many people already have. 
Conversely, Twitch Turbo subscribers must purchase the service separately to unlock ad-free streaming across the platform and other supplementary chat features.
While Twitch Turbo's primary focus is enhancing the viewing experience with ad-free streaming and other chat enhancements, Twitch Prime offers a more extensive range of benefits beyond ad-free viewing. 
These benefits include free channel subscriptions, in-game loot, and other perks. All are included with an Amazon Prime membership.
Is Twitch Turbo Worth It?
Twitch Turbo is a worthwhile investment! 
Even if you're not particularly interested in the additional perks like custom username colors, the ad-free experience alone across the entire Twitch platform justifies the subscription.
Enjoying uninterrupted streams without any ads is an obvious choice for most of us, and considering the reasonable price of $8.99, it's a small investment that goes a long way. 
Ultimately, the decision concerns one question: "How much time do you spend on Twitch monthly?"
Twitch Turbo becomes essential for watching live streams if you dedicate more than half of your free time to the platform.
However, you can bypass Twitch Turbo if you watch one or two broadcasters on the internet & already have Twitch Prime gaming with a fulfilling monthly free membership to a single channel.
Wrapping Words
With Twitch Turbo, you hold the key to a seamless, personalized streaming experience. 
Bid farewell to pesky ads, embrace the power of custom emotes, and revel in priority support. 
Twitch Turbo paves the way for a new level of streaming enjoyment. So, what are you waiting for? 
Level up your Twitch experience today and unlock the true potential of ad-free streaming bliss!