Many homes have Roku devices, which provide a handy method to stream movies, programs, and other content. 
Users could previously install Twitch as a channel on their devices since the streaming network offers a limitless choice of entertainment. 
On the other hand, Twitch has subsequently deleted its official app from Roku, making it impossible to access Twitch on Roku channel shop. 
While if you are looking for ways to use Zoom meetings on Roku TV, you will discover them using our post.
This article provides a detailed guide on watching Twitch on Roku devices. It offers step-by-step directions for adding Twitch on Roku, login into your Twitch account, and exploring the Twitch Roku platforms.
This article will help you maximize your Twitch viewing experience on your Roku device, whether you are a frequent Twitch watcher or a newbie.
Let's get started!!
Is Twitch Available on a Roku?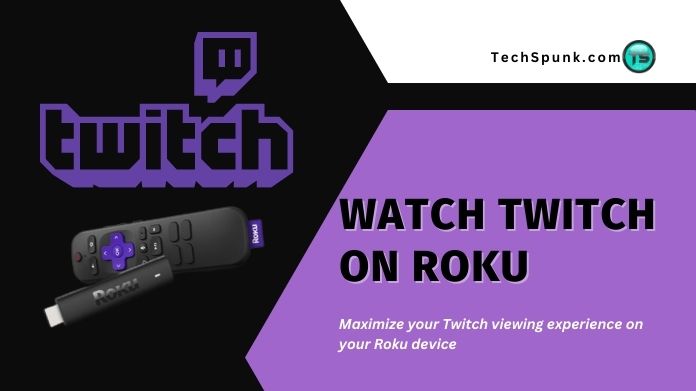 Unfortunately, Amazon withdrew the official Twitch broadcasting channel on Roku devices in 2017.
Users who had previously installed Twitch on Roku devices were notified that the app would no longer be updated but could still view it.
Why is Twitch Not on Roku?
Amazon (the parent company of Twitch) has removed the official Twitch Channel from Roku players. 
Existing Roku owners who had previously installed the channel were notified that it would no longer get updates, though they could still access it.
The reason behind Amazon's decision to remove the Twitch Channel from Roku devices remains uncertain. 
Still, it could be speculated that it was influenced by the competition posed by the Amazon Fire Stick.
Is It Free to Stream Twitch on Roku?
Yes, the Twitch channels are free on Roku devices that support them. Those who have previously viewed the official Twitch Channel are not required to pay extra membership fees to see the content.
How to Watch Twitch on Roku Device?
You can explore the easy ways to watch Twitch on Roku devices as follows.
1.

By Screen Mirroring From a Phone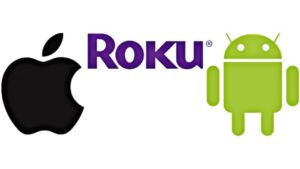 Screen mirroring is the most dependable way to watch Twitch on Roku TV.
You will get the best experience of Twitch while using Roku Onn TV, enabling you to commence the Twitch stream on your phone and then mirror it onto your TV.
On Android:
Check that your phone and Roku are both connected to the same network.

Go to 'System' in the 'Settings' menu on your Roku TV.

Go to 'Screen mirroring' and activate the 'Screen mirroring mode.'

Choose 'Always allow' to ensure your casting attempts are always successful.

Launch the Twitch app on your Android device.

Turn on your phone's 'Cast' feature.

Let your device find Roku on your network.

To begin casting, press the correct button.
On iPhone:
Go to 'Settings' on your Roku TV and select 'System.'

Following that, choose Apple AirPlay and Homekit.

After that, go to the AirPlay and HomeKit Settings.

Next, activate the AirPlay function and change the Need Code setting to

Just for the first time.

On your iPhone, launch the Twitch app.

Turn on your phone's 'Cast' feature;

Let your device find Roku on your network;

To begin casting, press the correct button.
The above technique reflects whatever you view or do on your handheld device onto your TV and works with tablets and watches. Go to full screen on your device, then set it aside to prevent distractions.
Also, if you are a lover of Zeus Network, you can assess whether you want to subscribe by testing out an online video streaming platform with Zeus Network's free trial.
2.

Screen Mirror Twitch on Roku With MacOS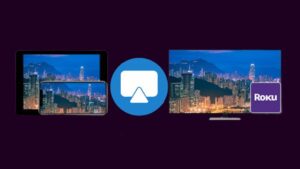 Another way to watch Twitch on a Roku device is to screen mirror Twitch on Roku with MacOS.
You can follow the given steps carefully to watch Twitch on Roku with your MacOS.
The steps are given below!!
Look for the Control Center icon on your Mac's menu bar and select Screen Mirroring.

Choose your Roku TV from the drop-down choice of AirPlay-enabled devices.

Next, activate the 

AirPlay

function and change the need Code setting to j

ust for the first time.

Choose the 'Cast' option.

You must have the AirPlay setting on the Roku television open so that it can rapidly detect that you want to utilize this TV or Roku device.
3.

Screen Mirror Twitch on Roku With Windows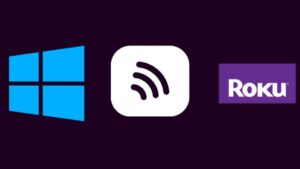 Another method to watch Twitch on a Roku device is to screen mirror Twitch on Roku with Windows.
Screen mirroring from your laptop or PC is even more comfortable!
Just follow these steps:
Join the same Wi-Fi network as your laptop or desktop Computer.

Open the Windows Action Center and navigate to 'Cast.'

You could come across it as 'Connect to a wireless display.'

You may also access the functionality by pressing 'Win' + 'K.'

Choose the Roku TV device from the list and press the button;

Accept the connection and select 'Always allow' on your Roku TV.

Go to Twitch. TV on your PC, start a stream, and switch to full-screen mode.
Frequently Asked Questions
Q. Can I Get a Web Browser on Roku?
Ans. Unfortunately, Roku has not created a native web browser; nevertheless, you can gain some rudimentary surfing capabilities using third-party apps/channels.
Q. Will Twitch Be on Roku Again?
Ans. There is doubt about the availability of Twitch on Roku, as Roku has been clamping down on unofficial channels. 
Moreover, Twitch's official app was removed from Roku's platform a few years ago, and it seems unlikely that Twitch will attempt to restore it. Unfortunately, the only viable option currently is smart casting or AirPlay.
Closure
Although there are multiple ways to view Twitch on Roku devices, many of these methods are gradually being phased out by the company. 
Casting may eventually become the only option to watch your preferred streamers play video games. 
Nevertheless, if you are aware of the necessary steps, Twitch is still accessible on the Roku video box.