Should you want to cancel Paramount Plus, we'll explain how to do it on several devices. 
If you have purchased your Paramount Plus subscription through a specific device or platform, the cancellation can only be made on that particular device or platform. 
Additionally, if you have subscribed to Paramount Plus through third-party providers like Roku, Apple, or others, the subscription must be canceled through the same provider. 
Paramount Plus can be used as the best Zeus network alternative for getting the Zeus network free trial if you don't want to subscribe to it.
It's time to take a break; canceling the Paramount Plus subscription can be a refreshing way to mix things up. 
While the service offers an impressive selection of movies and TV shows, you must use it regularly to be worth the cost. 
Let's not procrastinate any longer; let's begin!
Why Do We Need to Cancel Paramount Plus?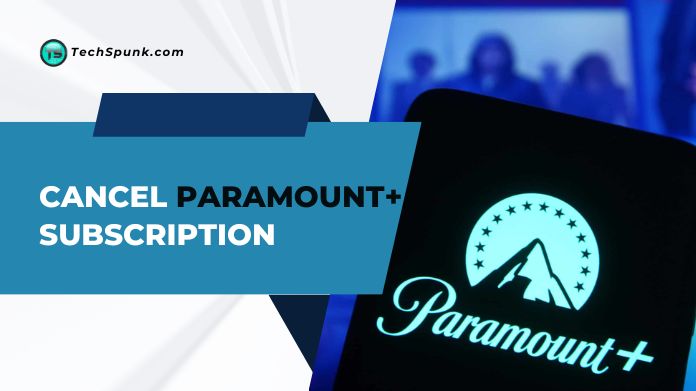 Although we loved Mount Plus, we recognize that it may only be for some. If you cancel your subscription, it will expire at the end of your current payment period.
Effectively, your service will be terminated at the end of the following paying period. The exact date may be seen on the "Subscription & Billing" part of your "Account" page. 
If you are watching movies with Regal Unlimited and get tired, you can use Paramount Plus to watch movies by canceling the regal unlimited subscription.
You may continue to use Paramount Plus until the end of your membership period since it is only reasonable, given that you have already paid for it. 
Remember that Paramount Plus seldom refunds membership payments. Hence, keeping an eye on the "Next Billing Date" area on your Account page is critical to avoid unwanted charges. 
Cancel your subscription before the due date to avoid being charged again. If you cancel after the due date, you must pay for the following billing period before your cancellation is effective.
Can I Resubscribe to Paramount Plus After Canceling?
Yes, once you cancel your Paramount Plus subscription, you can resubscribe if you change your mind. 
To do so, return to the website and repeat the billing and payment procedures. 
If you live where Paramount Plus isn't available, you may need a VPN to get over blocks.
How to Cancel Paramount Plus Through the Website
If you have directly subscribed to Paramount Plus, you must cancel your subscription via their website. 
Whether you signed up through a browser on your desktop, mobile device, smart TV, or gaming console, you have subscribed directly.
You can cancel your Paramount Plus subscription using the same method.
Visit 

Paramount Plus

 official site.

At the upper right corner, click on the username or sign in.

To cancel your account, you must first sign in.

Choose "Account."
Go to the bottom and select "Cancel Subscription."
How to Cancel Paramount Plus Using App (iPhone or Android Phone)?
If you signed up for Paramount+ through the Play Store(Android) or the App Store(Apple), you must visit the respective platform to terminate your subscription.
1.

Cancel Paramount Plus on iPhone
Here's how you can cancel your Paramount Plus subscription if you used an Apple device like your iPhone or iPad to sign up:
Launch the "Settings" app (the one for your entire iOS device) and choose your account name.
Choose "Subscriptions."
Choose Paramount Plus from the list (if you don't see it, you still need to sign up for it on your iOS device!).
Click "Cancel Subscription" and confirm your decision.
2.

Cancel Paramount Plus on Android
To cancel the service that you subscribed to via your Android app, adhere to these steps:
Launch the 

Google Play

 Store.

Hit the Menu button and then select "Subscriptions."
Choose Mount Plus from the list.
Click "Cancel Subscription" and confirm your decision.
How to Cancel Paramount Plus on Apple TV?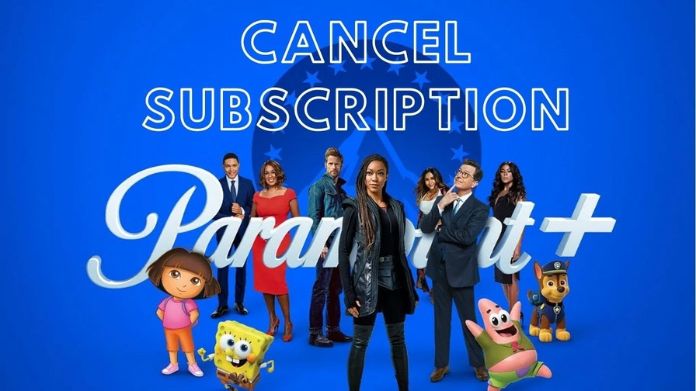 Although the navigation might appear odd to some users, understanding how to use Apple TV is relatively straightforward.
To cancel your Paramount Plus subscription on your Apple TV device, follow these steps:
Go to the Settings menu.
Choose your account by clicking "Users & Accounts."
Choose Subscriptions.
Choose Paramount Plus, then "Cancel Subscription."
How to Cancel Paramount Plus on Roku?
Boasting a vast selection of channels, Roku provides an all-encompassing solution for your home entertainment setup, compatible with all your devices, including Blu-ray players and game consoles. 
Paramount Plus canceling the subscription through Roku is a breeze. In contrast, Roku has a screen mirroring option that lets you use Zoom meetings on your Roku TV.
Cancel Paramount Plus subscription via Roku is simple since the device allows you to do so with a few clicks. 
Thanks to the user-friendly dashboard software, you can access every part of your account, making the canceling procedure simple and quick. 
Don't be concerned if you want to cancel your Paramount Plus membership but need help finding the cancellation button. 
We've covered you with simple methods to withdraw your Paramount+ membership on Roku right now!
On your Roku device, go to the Paramount Plus channel.

Click the gear icon in the upper-right corner of the screen.

From the option that displays, select "Manage Account."
On the subsequent screen, select "Cancel Subscription" from the menu.

Choose "Cancel Subscription" once more to confirm your wish to terminate your subscription.

After your subscription has been completed, you will get a confirmation message.
How to Cancel Paramount Plus Subscription on Amazon Fire TV?
You can first sign up for Paramount Plus through Amazon Prime on a Fire TV streaming device.
Here's how to cancel your membership on Amazon Fire Stick.
Open a web browser and go to 

Amazon

 Memberships & Subscriptions settings page.

Access your Amazon account.

Choose Manage Subscription.

On the following screen, click Manage Your Prime Video Channels.

Under the Prime Video Channels area, look for Paramount+.
To cancel your membership to Paramount Plus on FireStick, click Cancel Channel.
To end your subscription to Paramount Plus through Amazon Prime, if you have subscribed via a Fire TV device or as an Amazon Prime Video add-on, cancel the subscription using the Amazon website. 
How to Cancel a Paramount Plus Free Trial?
To cancel a Paramount Plus free trial, follow the same steps as canceling a regular subscription via the website.
First, log in to your account on the Paramount+ website.

Then, click on your profile picture at the top right corner and select the "Account" button to access your account page.
Go to the bottom of the page, then click "Cancel Subscription" to complete your cancellation.
Final Thoughts
Paramount Plus boasts a selection of top-quality shows, and the bonus of a free trial allows you to test it before committing to a paid plan.
Nevertheless, if you find the experience less than satisfactory, the above methods offer an uncomplicated way to cancel your subscription. 
Our concise guide on how to cancel a Paramount subscription has been helpful, allowing you to cancel a Paramount Plus subscription easily.