Searching for ways to uninstall Star Citizen? Then, this article is everything you need!
Star Citizen is an exciting Multiplayer Military Simulation video game you play online. Your windows PC must meet a long list of requirements to play this game.
For instance, you need specific requirements such as 16GB RAM, 2GB RAM video card, and Windows version 8.1 or more.
There can be many reasons you want to uninstall Star Citizen game. Your Windows PC might need some of the requirements of the game.
And for that, you cannot enjoy smooth and seamless gameplay. If your PC does not suit the requirements of Star Citizen, it can slow down significantly, as reported by several online players.
Another major reason might be that you are bored with this game and want to try new online gaming platforms.
Whatever the reason, we will show you exactly how to uninstall Star Citizen game in a few easy-to-follow steps.
So, let's get the cat out of the bag and start this guide!
Why Do You Want to Uninstall Star Citizen?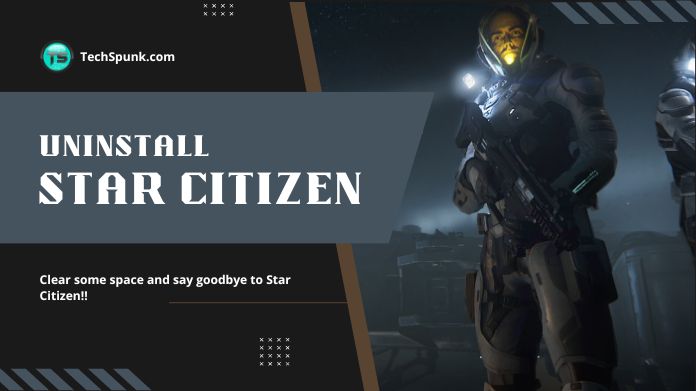 The Star Citizen app has been described as one of the most engaging and imaginative games.
In addition to uninstalling Star Citizen, you must unveil ways to Log Out of the Genshin Impact Account on PS4, as it is pretty complicated on the PS4 gaming console.
However, there prevail several reasons why users don't want it. Here are the most common reasons you might want to uninstall Star Citizen.
1.

Poor Performance or Unsuitable Specifications

Poor PC performance can significantly damage a player's experience with Star Citizen. Many users have reported that Star Citizen slowed down their PC.

It happens if you use an incompatible PC that does not have all the specific requirements the game needs.
2.

Star Citizen Error 10002

Another reason why users want to uninstall Star Citizen is that they often experience the infamous Star Citizen error 10002.

Needless to say, it is annoying to encounter this type of error when you are all set for a gaming session.
3.

The Game is No Longer Interesting

The most common reason behind removing the Star Citizen game is that you are not interested anymore and want to try new online games.
4.

Low Storage Issues

Star Citizen demands big storage on your PC. If you are unwilling to dedicate that amount of storage to this game, you might want to uninstall Star Citizen.
Things to Consider Before Uninstalling Star Citizen
If you uninstall Star Citizen immediately without saving the settings and restoring its data, you will have difficulty reinstalling and using it again.
You will be mistaken if you think that only deleting the Star Citizen game would be enough to restore every piece of data.
Before knowing how to uninstall Star Citizen, you need to consider a few things.
Save Your Settings Before Uninstalling Star Citizen
Please take the time to save your control settings or modify the user.cfg file before you go to uninstall Star Citizen.
That way, you don't have to reconfigure them when you return to Star Citizen.
Steps to Save Your Control Settings on Star Citizen
To save your control settings before you uninstall Star Citizen, you must follow these steps below accurately:
Step 1. First, open File Explorer by pressing the shortcut keys Windows + E together.
Step 2. Now, launch the folder with the control settings written below.
Use it correctly: (installation drive):\\Program Files\\Roberts Space Industries\\StarCitizen\\LIVE\\USER\\Controls\\Mappings
Step 3. After that, you must copy the settings files into a new folder.
How to Save Settings From the user.cfg File?
Step 1. Launch the File Explorer with the shortcut Windows + E.
Step 2. Then, Open the folder using the following:
(installation drive)\Program Files\Roberts Space Industries\StarCitizen\LIVE\
Step 3. Lastly, you must copy the user.cfg file into a new folder.
How to Uninstall Star Citizen Completely?
Once you have saved all Star Citizen control settings to another new location, you can proceed to the next step to uninstall the Star Citizen game app.
I have divided the process to uninstall Star Citizen app into two easy-to-follow sections.
1.

Uninstall RSI Launcher

The first step in uninstalling Star Citizen is to uninstall the RSI Launcher. It will delete most of the game files.

Step 1. Open Control Panel on your Windows PC by searching it on the search bar.

Step 2. Now find Programs in the Control Panel. If you notice an Uninstall a program button, you need to click it.

Step 3. Then, find the RSI Launcher among other programs from the displayed list.

Step 4. Right-click on the selected RSI Launcher, then select it and hit the Uninstall button.

Step 5. Lastly, you need to follow the on-screen instructions to complete the uninstall process of RSI Launcher.

The graphic below shows the abovementioned ways to uninstall the RSI launcher.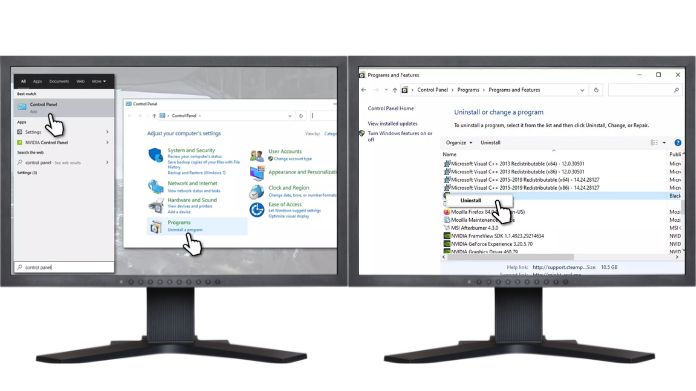 2.

Uninstall Star Citizen

Now you need to begin the most-awaited part: how to uninstall Star Citizen. To uninstall Star Citizen from your hard drive, delete any files left after uninstalling RSI Launcher.

So, follow the steps precisely,

Step 1. Firstly, press the Windows + R Keys on your keyboard to open the Run Command Window.

Step 2. After that, Type %Appdata% or app data and hit the Enter Key.

Step 3. Then, search the RSI Launcher Folder on the Roaming Window and then right-click on the Launcher Folder.

Step 4. After that, hit the Delete Option to Delete the folder.

Step 5. Now you need to launch the Run Command Window Again on your PC. Then, type %LocalAppData % and hit Enter.

Step 6. Then, open a new window Search for the Star Citizen Folder, and after that, you need to right-click the folder. Then, tap the Delete option to delete the Star Citizen Folder entirely.

Step 7. For the last time, access the Run command Window and enter %ProgramFiles %.

Step 8. Select the Robert Space Industries Folder and right-click on it to delete it.

Step 9. Finally, empty your Recycle Bin to remove any unnecessary traces of Star Citizen.

The image below illustrates the steps to uninstall Star Citizen.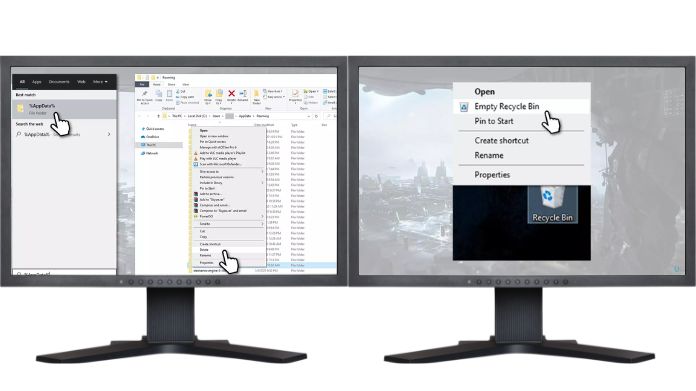 How to Reinstall Star Citizen?
If you want to reinstall Star Citizen, follow the steps below.
Step 1. First, you must sign in to your RSI Launcher account using your registered email address and robertsspaceindustries.com password.
Step 2. Click on the LIVE drop-down icon under the Star Citizen logo.
Step 3. Then, it would help if you changed live to PTU.
Step 4. After that, press the Install button to download.
Step 5. After installation, you can easily open the game and enjoy playing.
Frequently Asked Questions
Q. When is the Star Citizen 3.18 Release Date?
Ans. The Alpha Patch 3.18 Live Release Date was March 10, 2023. So it is available now.
Q. How to Remove the Helmet Star Citizen?
Ans. It will help if you hit the Helmet Key bind option to delete the Helmet on Star Citizen.
Wrapping Up
Properly uninstalling apps is the most important factor in saving your PC from future troubles and delays. Follow our guide to uninstall Star Citizen property and get the job done.
So, don't hesitate to try it and say goodbye to Star Citizen once and for all!