Video gaming had come a long way since its earliest days when Pong was launched onto arcade screens. This article is an absolute choice who want to play online games.
It was simply a blip being batted across the screens, but it captured imaginations and was the seed that grew into the massive online gaming world that exists today. Finding what genre of game suits you can be a bit hit and miss.
This article looks at some of the best options currently available to find a community of like-minded players and make the most of your online gaming time.
5 Favourite Types of Online Games You Should Play in 2023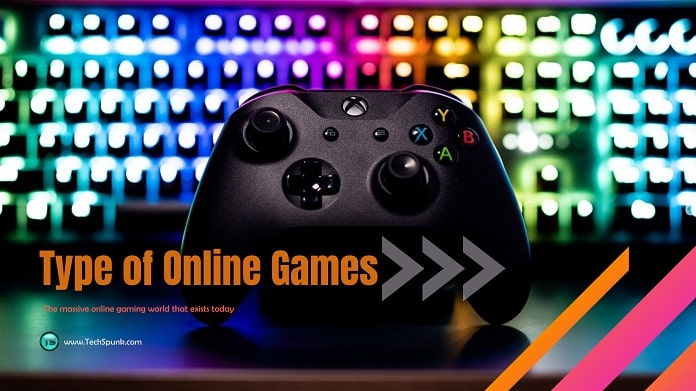 1. Cross-Platform Games
It's not so long ago that game titles were tied to just one console or device. Therefore, if your friends had a PlayStation and an Xbox, you would not be able to play the same online games or even have the same references in your gaming experience.
This all changed when the power shifted from the hardware to the software providers. In other words, when the buzzwords became the games, you played and not the hardware you played on.
The cross-platform play essentially allows gamers to play simultaneously with friends, regardless of their own hardware.
At the same time, each gamer will have their preferred choice of hardware. You can now play online games like Roblox, Fortnite, Minecraft, Destiny 2 and Rocket League on any popular platform.
If your friend is playing Rocket League on their Xbox One, you can join them in a game using your PS4. Efficient and straightforward as that.
2. Arcade Games
Online games' roots stem from the arcade; after all, this is where you played the first game on great big machines that you had to pay to play.
Over time, the arcade gaming experience became more and more immersive with surround sound, moving seats and super reactive controllers, weapons, and steering wheels.
Online games, you can choose from classic titles and find a community of people who enjoy vintage titles like PacMan, Donkey Kong, or any racing simulator games.
They are quick to learn and fun to play.
3. Online Casinos
You can bring the glamour and excitement of the casino to your home when you visit an online casino from your desktop computer or even a mobile device.
Online gambling in Canada and some US states are becoming increasingly popular, and there is an excellent choice of games to choose from.
Maybe you fancy a spin on the roulette wheel, or can you beat the dealer at Pontoon? The online casinos offer live and simulated table games together with a massive selection of slots for a fun and thrilling gaming experience.
4. First-Person Shooters
These games are exactly what they say they are, undoubtedly an adrenalin-fuelled experience. You and your weapon against the world, looking out everywhere for jeopardy and enemies waiting to catch you off guard.
But this does not need to be a solo or lonely game-playing experience. You can connect with other players worldwide and work as a team against a common enemy or challenge someone to a 1-1 battle.
These online games have incredibly realistic graphics and non-stop action. While not for the faint-hearted, they are great fun to play.
5. MMOs
These online games have one idea in common: people team up worldwide to play in massive simulations on a theme that appeals to them.
These are never solo player games. If you get involved, you are always playing with and against other people.
These games include titles like World of Warcraft and Runescape, which have developed whole sub-cultures and genres. In addition to this type of online games are slope unblocked and Among Us, which had a real captivating twist.
While it is massive and multiplayer, the activity takes part in small teams where players have to complete a series of tasks and work out who the Imposter is before they kill you; the twist is that the Imposter could be you!