The Marvel games universe is a fictional world that is vast and sprawling. However, most of us recognize at least some of the characters, even if we do not regard ourselves as comic book hero fans.
While Superfans might be able to name all the Marvel game characters, the most prominent ones are instantly identifiable. Their name often lets us know their superpower without thinking too hard.
The list of characters is legendary and includes the likes of Spider-Man, the X-Men, Guardians of The Galaxy, Wolverine, Captain America, and The Avengers, to name but a few.
At The Beginning of Marvel Games
What may have started as two-dimensional characters drawn on the pages of a comic book have come to life via TV, movies, comic conventions, video games, and live-action characters.
As well as having their own stories, strengths, and superpowers, these characters interact with each other and appear in each other's storylines.
The Marvel team has created over seven thousand characters ranging from Superhero to arch-villain and all manner of mutants.
The first-ever Marvel games character was Human Torch, who made his debut in 1939. Captain America was created in 1941 and was seen battling against the Nazis way before US forces entered the Second World War.
Marvel game's storylines continued to be based on more grown-up themes. They aimed to attract an older audience than other comic books.
5 Best Marvel Games to Play on Android & iOS in 2023
The Marvel Universe is not a gentle fairyland place but a gritty and dangerous location. Characters have dealt with pollution, race relations, and even drug abuse.
Still, there is enough fun in the adventures to ensure that the stories have translated into some excellent mobile games that can be downloaded and played on Android and iOS.
1. Marvel Contest of Champions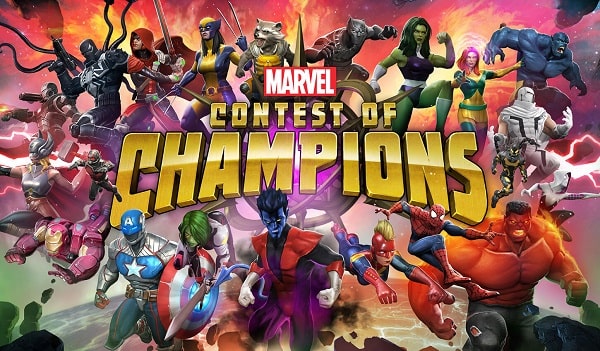 The latest game that has been created is Marvel Contest of Champions, where you can put the characters against each other in the most epic of battles imaginable.
Marvel Contest of Champions is not a game that will pass a few idle hours but will keep players engaged for a very long time. It has the most extensive catalogue of Marvel game characters assembled in one place.
The idea is to build up your unique collection from a pool of more than one hundred and seventy characters.
The player can upgrade existing ones or obtain new ones with relative ease. While there is a storyline to explore in the game, it is secondary to the action and fighting.
Mobile games started as lightweight versions of content heavier PC and console games. This is not the case with Marvel Contest of Champions, which has an extraordinary depth of play for a free-to-access mobile game.
To get the best out of the game, you need to understand each character's traits. It is a bit like having a massive deck of Top Trump cards or access to the largest fantasy teams to create your ultimate squad.
Each character has their traits, strengths, moves, and personality, influencing their fighting ability. The characters fall into one of the following classifications Science, Skill, Cosmic, Tech, Mutant, and Mystic.
Each class has superiority over another but has weaknesses against another one. This is a game that can take up a considerable amount of time.
There are ways to progress more quickly, including purchasing special powers or even a high star champion. Like any good action game, some characters are more challenging to beat than others. To get past Iron Man or Hulk, you will need unique tactics.
There are dynamic quest maps to take you further into the Universe. This game is available on both Android and iOS, but reviewers have said that it has a better interface on Apple.
Both systems feature state-of-the-art graphics and great controls for touch devices with different places on the screen programmed to make your character react differently to its opponent.
2. Spiderman No Way Home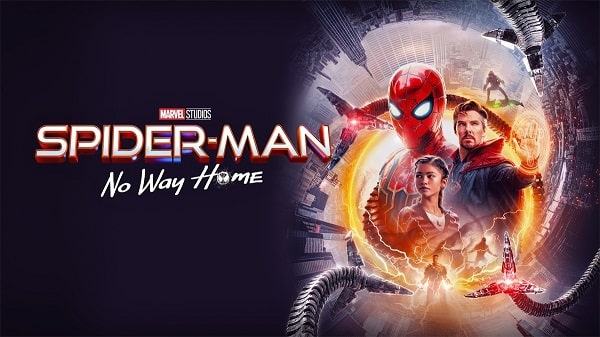 Peter Parker is arguably Marvel's most instantly recognizable character. Most of us have a clear picture of him swinging from building to building and battling all styles of enemies.
Spiderman No Way Home could be a mobile app if you are looking for a more character-specific game. However, this is not a game but an app that allows you to take a peek inside Spiderman's world.
You can access Peter Parker's phone, listen to his voice messages, and read his texts. It also has an augmented reality feature that allows users to try out the Spiderman outfit for themselves and see what it is like to hang upside down.
For mobile phone users looking for some Spiderman gaming action, the new online casinos could be the place for you.
Playtech's Spiderman Attack of The Green Goblin online slot is based around the pair's fierce rivalry. The symbols in the game are designed in a comic book style with a web backdrop.
The characters include Mary Jane Watson, a skyscraper, the Daily Bugle newspaper, a journalist's camera, The Green Goblin, and Spiderman himself.
Of course, there are ultimate fight and city chase bonus features too.
3. Marvel Puzzle Quest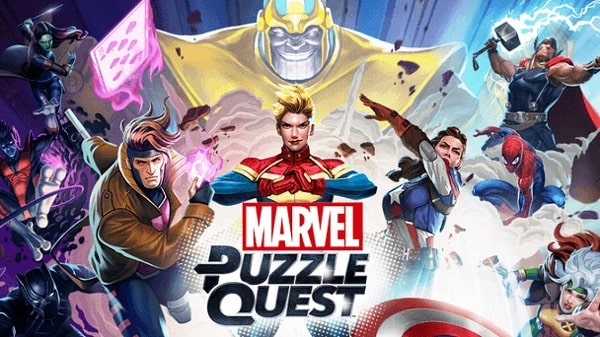 Marvel Puzzle Quest might be your game if you enjoy puzzling rather than fighting. The Marvel Superheroes come to life with a Match 3 puzzle element in this role-playing game.
Here you can play with a community of over twenty million people across the globe. In this game, the Superheroes and Villains must unite to restore the balance to the Marvel games Universe.
The storyline is that the Agents of SHIELD have allowed Super Villain Norman Osborn to take control of the agency after mishandling a new resource called Iso-8.
However, now it is an organization called HAMMER that is determined to dominate and destroy the world. The game features all the favourite Heroes and the nastiest Villains.
The player needs to assemble their dream team from characters including Spiderman, Captain Marvel, The Hulk, and Iron Man.
As the game progresses, players can upgrade their Marvel characters. There are daily challenges and unique puzzles.
In addition, this game allows players to form alliances with friends to fight opponents in tournaments and events.
The game features iconic Marvel locations, including Avengers Tower, Oscorp, and the fictional land-locked African country of Wakanda.
Progress in this game is made through matching three tiles in a row to build up your character's abilities and wipe out your opponents.
4. Marvel Strike Force
Marvel Strike Force is another game that will keep you entertained for years if that is what you want. The action takes place on Earth, and there is one main villain, Ultimus.
He aims to conquer the Earth and take control of its heroes so that he can go on to invade other lands.
It is an RPG game, and you take control of the heroes and take them on quests. It is a turn-based game.
This game was developed by FoxNet, who have previously created smash hit simulators such as The Simpsons: Tapped Out, which was published by EA.
5. Marvel Future Fight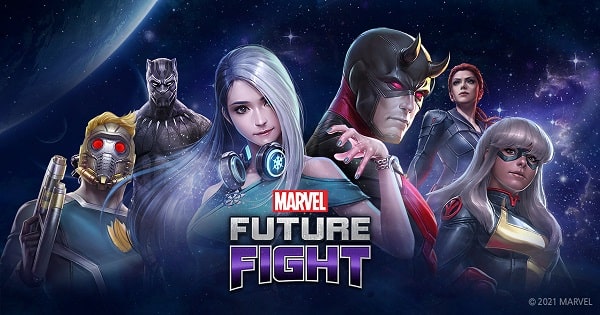 Marvel Future Fight is an older game than Strike Force despite its name. It is also an RPG game, and it started back in 2015 around the time The Avengers: Age of Ultron movie hit our screens.
It has always been a massive success and held the number one slot in both the Google and App stores for RPG games for a long time.
Unlike Marvel Strike Force, there is less of a storyline. Instead, the characters follow the game's objectives and collect superheroes.
Playing Future Fight gives the player complete control over the game's characters. It allows the player to switch between characters if they want to.
Over the past seven years, the game has evolved massively with upgraded graphics and an improved interface. This game has enormous amounts of content for players to unlock.
There are innumerable costumes and characters that you can collect. Heroes and villains abound whom you will recognize from the movies and comic books.
Food For Thought
Marvel Universe games cover a broad genre of playing styles and are extremely popular and well-received.
The games have overwhelmingly positive reviews. Rather than releasing lots of individual character games, they are mainly wide-ranging to appeal to followers of all the films and storylines.
The game developers have kept the titles refreshed and current so that there is a good choice for people who want to play, whether that is on iOS or Android.
Marvel also has a great range of games that can play on desktop PC, game consoles, or cross-platform.