These days, the craze for Poppy Playtime games is just next level. This game is considered kids-friendly, but many parents are concerned about Poppy Playtime Chapter 3 Age Rating.
Poppy Playtime is a horror indie survival game that has become quite popular since its release. Currently, there are two chapters of the game have been released.
The game developers expect Poppy Playtime Chapter 3 to release sometime in 2023.
The ultimate goal is to escape without obtaining caught while you solve the mystery of Playtime Co. When Poppy Playtime went viral, it soon spread to platforms made for children, like YouTube Kids.
This Poppy Playtime Age Rating guide on TechSpunk will help you discover whether the game is suitable for kids.
Let's find out!
A Quick Overview of Poppy Playtime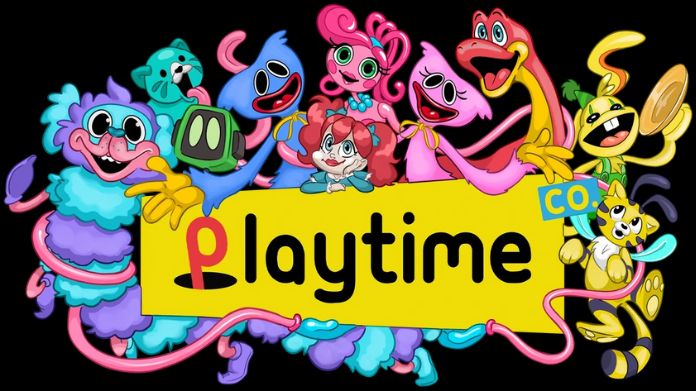 Poppy Playtime is a single-player horror game developed and published by Indie Studio Mob Entertainment. In this horror puzzle game, players need to investigate a toy factory and solve the mystery.
In this game, the player takes the part of a former Playtime Co-worker who returned to the company's toy factory ten years after its staff went missing. Throughout the gameplay, players solve various puzzles to solve the mystery.
The Poppy Playtime gameplay combines puzzle-solving elements with a horror narrative. Players must explore the creepy and atmospheric environment, solve puzzles, and uncover clues to move through the story.
As they venture deeper into the abandoned factory, they'll encounter various animatronic creatures and other mysterious entities, creating tension and suspense throughout the game.
Poppy Playtime Age Rating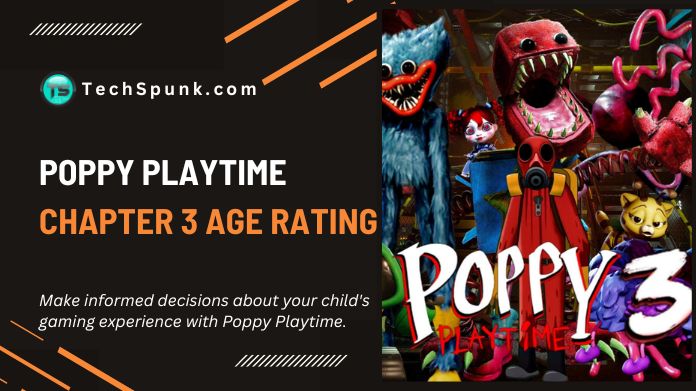 After the immense popularity of this horror indie game among children, what is the suggested Poppy Playtime Chapter 3 Age Rating?
Well, different platforms have different age ratings. While the App Store gives Poppy Playtime a 12+ rating, Google Play Store finds it suitable for teens (13+).
ESRB is a self-regulated Organization that assigns age and content ratings to video games. Many concerned parents consider the ESRB rating of 13 years the minimum to play the Poppy Playtime games, while others think playing this game is good fun.
Since every child is unique, the Poppy Playtime Age rating will help parents and guardians determine whether Poppy Playtime is suitable for your kid.
Is Poppy Playtime Chapter 3 Safe for Kids?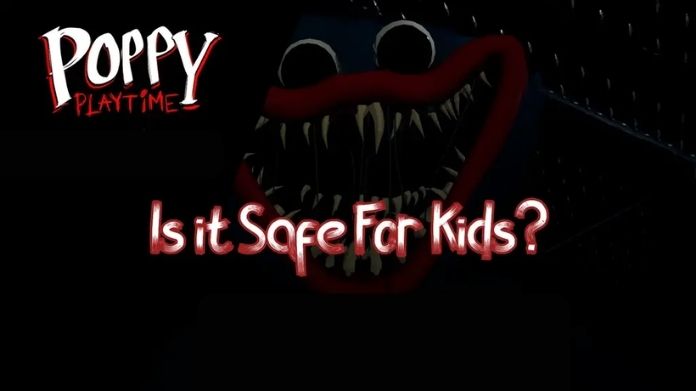 While the official developer of the game has set the limit of the game as 8 years old, many external parties do not agree with it and want to set it higher.
Age is a more significant factor. However, every kid is different. It is entirely on the guardian to decide whether their kid can handle this game.
After completely researching the game, we have identified the risks and concerns that can affect your kid, as they are follows:
1.

Violence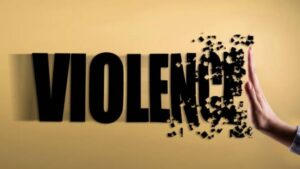 Undoubtedly, many scenes of the game display violent or shocking content.
When the players enter the game's toy factory setting, they will see blood spread on walls and floor. The situation becomes worse when the players are caught.
Moreover, extreme violence appears at the end of Poppy Playtime Chapter 2 when the protagonist has to kill the monster by switching on the grinder.
This grinder machine swallows the monster, and it gets cut in half. This scene is brutal for young players.
Users have mixed reviews regarding the game. Some find the game extremely violent, while others do not see the game as brutal.
2.

Interference in the Sleep Pattern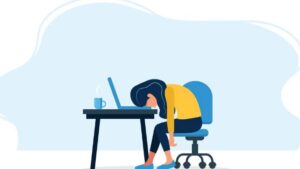 According to the Sleep Foundation, Kids aged 6 to 13 years need at least 9 hours of sound sleep to develop their body and brain.
However, when the kids indulge in scary games, they might have trouble falling asleep due to scary nightmares.
These horror games definitely interfere with your child's sleep and development.
3.

Game Addiction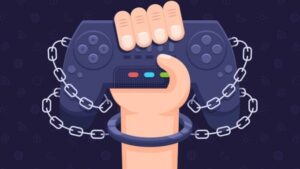 Whether it is Poppy Playtime or any other game, if your kid starts spending hours on video gaming, there will be a risk of game addiction.
Game Addiction has lots of ill effects on kids' minds and bodies.
Initially, the game appears simple; however, it becomes more stressful when you access certain levels of the game. This lead to chronic stress, eyesight issue, and Carpel Tunnel Syndrome (CTS).
If you allow your kid to play games online, being a parent, you must make a balance by scheduling play time and study time.
4.

Anxiety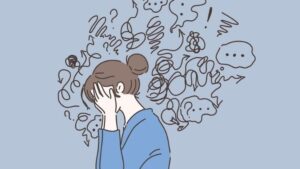 We are still determining when and where the danger will appear when playing video games.
All this experience increases the feeling of anxiety among the kids.
According to the study, it is found that this state of anxiousness might impact on child's development.
Takeaway!!
Horror games create unnecessary anxiety and stress among young players. Since every kid can deal with frightening content.
Parents better know their kids. Since you know your child best, by reading all the concerns and risks, you can decide whether Poppy Playtime Chapter 3 suits your kid.
While the game features children's toys, it is not intended for children. If you notice any ill effects in your kid, say it is a big NO.
That's a complete rundown of Poppy Playtime Chapter 3 Age Rating. Thanks for reading!!