Are you eager to watch private YouTube videos but need to know how? 
Then this article will be your guide to show you how to watch private YouTube videos in 2023. We spend between 15 minutes to four or five hours on YouTube daily. 
So, depending on the consumption, it can be easily stated that YouTube is a nerve center that caters to different genres and styles. 
That means no matter which content you consume, you can find anything suitable to your specific moods.
Our platform provides online YouTube video downloaders for repeatedly watching. However, some technicalities of YouTube are all Greek to most regular users. You can download YouTube videos now.
For instance, you might not know that videos on YouTube have three viewing options: public, unlisted, and private. 
The public and unlisted videos are available to anyone on YouTube as long as they have the link. However, the private option requires permission in addition to the link.
If you are looking for convenient and quick ways to access private YouTube videos, read till the end of this blog. 
I will also highlight the difference between private, unlisted, and public videos to make you a more knowledgeable YouTube consumer.
Also, You can check our best YouTube to WAV video converter online tool.
Let's proceed now!
What is a Private Video on YouTube?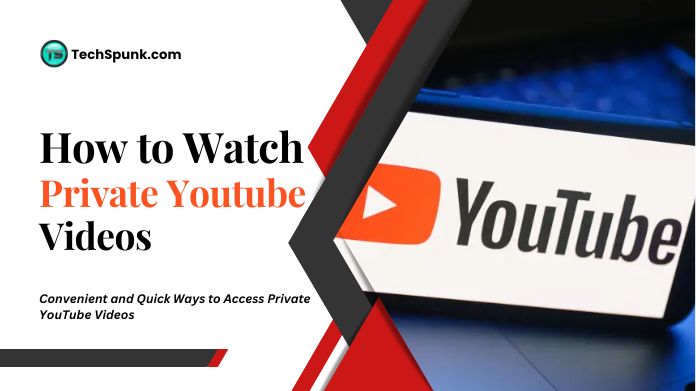 Before beginning with your first query, how to watch private YouTube videos, it's essential to know what private videos on YouTube are.
The platform sets up private YouTube videos to allow creators to share their videos with a selected number of users or hide them from everyone. 
Users without video access cannot see the private video in Google or YouTube search results. 
This differs from unlisted videos that authorized users can view through a shareable URL.
What is the Difference Between Public, Unlisted, and Private YouTube Videos?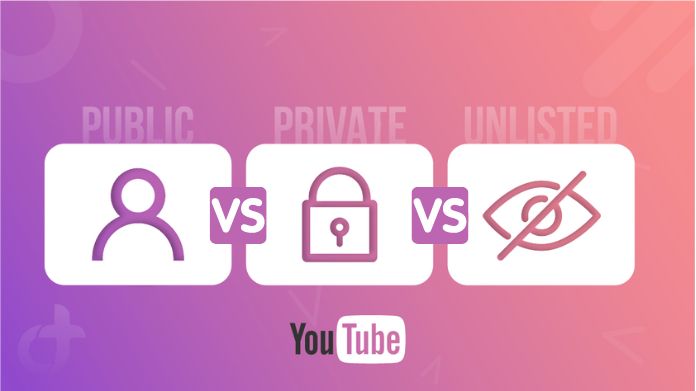 Public videos on YouTube are for every YouTube user to watch. But the real complication lies between the unlisted and the private videos.
The difference between unlisted and private videos depends on who can access them. Anyone with the link to the video can paste it into a browser and start playing it for unlisted videos.
Private YouTube videos, on the contrary, cannot be viewed by others, even if they have the link unless the creator of the video invites them. Now that you know about public, unlisted, and private videos.
Choosing the correct YouTube online video converters, like YouTube to OGG, can enable the efficient downloading of files without any bother.
Let's start with how to watch private YouTube videos in 2023 immediately.
How to Watch Private YouTube Videos in 2023?
In this section, I will present some quick ways to watch private videos on YouTube. 
So, take a look and see what works best for you.
Method 1.

Asking the Creator to Grant the Permission

The easiest way to see private videos on YouTube is to contact the person who uploaded the video. 

You can contact us directly through YouTube or other social media platforms.

Here are the required steps you need to follow:

Step 1. To begin with, email the creator or the one who uploaded the videos to request access to that video.

Step 2. In your email, you must specify why you wish to watch that private video. Tell him why you'd want video access.

Step 3. If the creator approves your appeal, YouTube will email you an access link to that private video.

Step 4. Click on the link, copy the link address, and paste it into the YouTube search bar to watch the private video.

This method works every time, so you should try it out first if you are wondering how to watch private YouTube videos.
Method 2.

Without the Permission of the Creator or Uploader

Another way to watch private videos on YouTube without permission is to use a simple trick. 

However, you should know that this method doesn't guarantee access to the video permanently. Still, it's worth a try.

The method is as follows.

Step 1. First, you need to open the private video on YouTube that you wish to watch.

Step 2. Go to the URL and carefully remove the word "watch" from it.

Step 3. Finally, click enter and watch the private video.
Frequently Asked Questions
Q. Do Unlisted Videos Become Private on YouTube?
Ans. No, users can watch unlisted videos on YouTube easily through the link of the videos.
Q. Why Can't I See Any Videos on YouTube?
Ans. It probably happens because you must still sign in to YouTube with your Google account. So, to see all the YouTube content, sign in to your account or make a new one.
Q. Can All Users See the Public YouTube Videos?
Ans. Yes. Public videos are available for every YouTube user to watch without any hassle.
Wrapping Up!!
I hope you have all the answers for watching private YouTube videos in 2023 in this blog post.
It's time to try the methods and see which suits you best.
Happy Exploring!