Do you want to try the buzz cut filter on Instagram and have a blast with your friends but can't find it? 
Then, you need to read this post to learn the process. Instagram is, undoubtedly, the hub of unique filters. 
And the buzz cut filter on Instagram stands as one of the most used ones. This filter has worldwide users who love to use it to prank their friends or enjoy a bit of fun time with their close ones.
You can use this buzz cut filter on Snapchat too. You can use them for creative purposes. Influencers are using this filter a lot on reels.
So, if you want to have fun with your friends and loved ones trying out some weirdly amusing filters, you must get your hands on this Buzz cut filter. 
If you need to learn how to get the buzz cut filter on Instagram, here's a detailed guide. 
Let's proceed!
What is the Buzz Cut Filter on Instagram?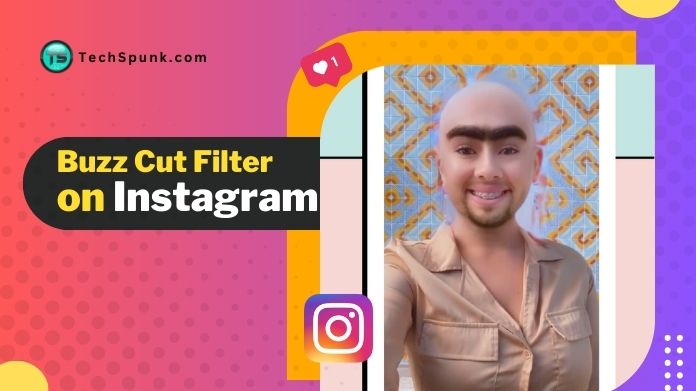 The buzz cut is a natural-looking bald filter in simple terms. So, even if you have gorgeous locks or a head full of hair, you can appear bald using this filter.
The buzz cut filter on Instagram is a convincing way to know how you will look with no hair.
If you don't follow an Instagram account but want to view their posts, you must check out our guide on how to view private Instagram Accounts.
If you are looking forward to trying something cool, like shaving your head off, you should use this filter to see how you would look without hair.
Apart from its comical usage, the buzz-cut filter on Instagram can also prove to be an excellent creative tool for several content creators.
For instance, if you like to experiment with make-up and appearances and often want to look like someone else, like a celebrity, this filter will work great for you.
On the other hand, Instagram is loaded with various alternative beauty styles and counter-culture phenomena. And showcasing someone's imaginative skills to portray how aliens look is an exciting aspect of it.
By posting a song on your Instagram story, you can give your followers a taste of your music. However, you may have also experienced the Instagram music not working error. You can quickly solve it. 
So, you can also use the buzz cut filter on Instagram to turn yourself into an alien with the help of the right make-up and costumes. In a nutshell, the possibilities of using this buzz-cut filter on Instagram are endless!
So without any further blabbering, let's learn how to get the buzz cut filter on Instagram.
Step-by-step Guide to Get a Buzz Cut Filter on Instagram
The buzz cut filter was initially invented on Snapchat. However, due to its massive popularity quickly, people were looking for ways to try it out on Tiktok, Instagram reels, and other social media platforms for benefits.
You can share it with your friends too by making reels. You can post it on your multiple accounts on Instagram. Want to manage multiple Instagram accounts? Read our post on managing multiple Instagram accounts.
You must go through the steps listed below to use this buzz-cut filter on Instagram to fetch a laugh for your Instagram followers.
Step 1. Open the Instagram app on your iOS or Android device and go to Reels.
Step 2. You will notice a Stars icon on the left. Click on it. The Stars represent the effects and filters available on Instagram Reels.
Step 3. Hitting the Stars icon will show you an Effects panel with filters and effects. Now, hit the search icon located in the right-left corner.
Step 4. Now, in the search bar, type Bald. You will notice several bald effects once you search for it.
Step 5. You should click on the first bald effect that appears. However, if you want to try other quirky bald filters, select the one you like the most by simply clicking on it.
Step 6. After that, you can use the buzz cut filter on Instagram to create funny reels with the bald effect. You should also click on the Bookmark icon to save the filter and use it in the future without any hassle.
Why is My Buzz Cut Filter on Instagram Not Working?
Some unknown glitches occasionally occur, causing the filters to get stuck. So, users face difficulties while using the effects.
These glitches often appear because of simple mishaps that can be fixed using straightforward steps.
1.

Network Problems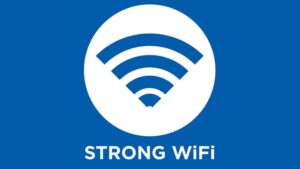 You should check your internet connection.
If your mobile data is not working appropriately then problems will occur during work.
So, connect to a strong Wi-Fi network to avoid any networking-related problems.
2.

Outdated Version of Apps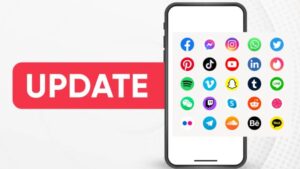 You must update all your apps regularly to use the latest versions of it.
All the major social media platforms, like Instagram, Facebook, Snapchat, and Tiktok, have regular updates for enhanced performance and improved security. 
If you are using the outdated version of any of those apps, you might encounter problems using the buzz cut filter on Instagram.
3.

Reboot Your Device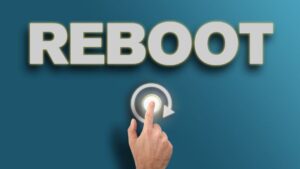 You might not think of restarting your device when encountering inevitable app glitches.
However, most of them can go away with just a restart or reboot of your own device. You have to reboot.
So, consider rebooting your device if you notice the poor performance of Instagram or can't use the buzz cut filter on Instagram.
Why is the Buzz Cut Filter on Instagram Getting Viral?
One of the most significant factors behind making the buzz cut filter on Instagram viral is that it looks incredibly natural! That's the beauty of this bald filter. 
Once you use it, you can't help but notice how natural it appears, creating an effect on your specific hairline. Another aspect is word-of-mouth indeed. 
When one Instagram user creates an excellent reel using the bald filter, others will get to see how wonderful it is and start using the filter as much as possible.
However, sometimes, even the most viral filters must be fixed or show annoying glitches. Don't worry if your buzz cut filter on Instagram doesn't work. 
There are ways to fix it.
Wrapping Up
This article has provided you with the best solution for using the buzz cut filter on Instagram. 
I have mentioned the most straightforward steps to get this filter on Instagram so anyone can use it without any issues. You don't need to worry if you use this filter for the first time. 
So start enjoying the buzz cut filter on Instagram and play innocent pranks on your friends.