Are you facing an "Instagram music not working" error on your account/device? Don't worry; we are here to share all the possible solutions.
When it comes to music, everyone has a different taste. However, one common ground that most people can agree on is that music can be a great source of entertainment.
For many people, music is a way to relax and unwind after a long day. With the Instagram music feature, you can enjoy your favorite tunes while scrolling through your feed.
Not only is this feature convenient, but it also allows you to share your love of music with your friends and followers.
By posting a song on your story, you can give your followers a taste of your musical liking and maybe even introduce them to new artists they'll love. However, you may have also experienced the "Instagram music not working" error.
There can be a few reasons why this error occurs. It can be an issue with the Instagram app, a problem with your device, or a problem with the music itself. Anyway, after reading the post, you will be able to resolve the error within minutes.
If one of your friends made their Instagram profile private and you don't want to follow but wish to view their photos, then read our guide to view private Instagram profiles.
How to Identify Instagram Music Not Working Error?
If you cannot add Instagram music to your reels and stories, you're probably facing an "Instagram music not working" error.
Sometimes, you may also not be able to hear songs uploaded by others on the platform. Now, you can post your image on Instagram with the help of a computer.
If you also face such problems with your Instagram account, don't worry; read this guide till the end. You will get your solution, and the Instagram music feature will work fine.
7 Easy Ways to Fix the Instagram Music Not Working Error in 2023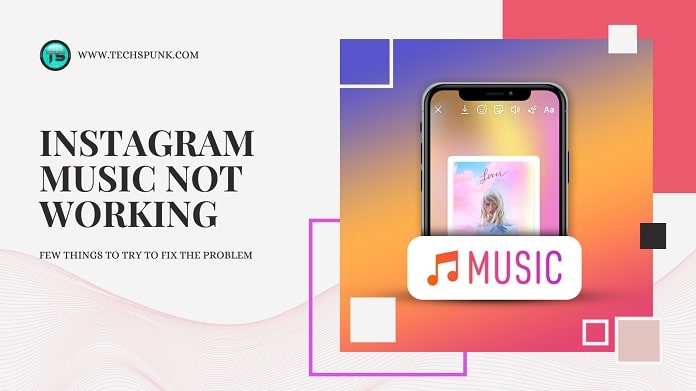 If you're struggling with the Instagram music not working error, don't despair. There are a few things to try to fix the problem.
We cannot be sure which one works for your device, but you can try it all turn by turn & see which one works out for you. Don't forget to comment below about the method that works for you.
So let's discuss all of the ways in brief:
1.

Update Instagram App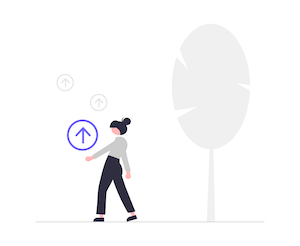 First, ensure you have installed the latest version of the app.
If unsure, you can check for updates in the App Store or Google Play Store.
Many of the time, the bugs arise because of an outdated Instagram version.
If you're experiencing bugs with the Instagram music feature, make sure you're using the latest version.
To update the app:
Open the App Store
Tap Updates
Tap the Instagram icon
Tap Update If you don't see an Update option, you have the latest app version.
Are you looking forward to managing multiple Instagram profiles? Then check out the strategy to manage multiple Instagram accounts with proxies.
2.

Relaunch Instagram App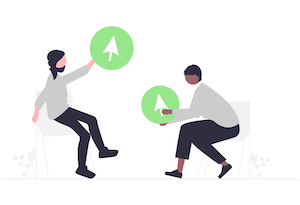 If the first option doesn't help, try Relaunching the app.
You can uninstall it and download it again from the Play store/ App Store.
Sometimes this can clear up any glitches that may be causing the problem.
Still not working? Try restarting your phone. This can sometimes fix odd errors like this one.
Some glitches are causing such problems, so continuing may be pretty helpful.
3.

Switch to Your Personal Account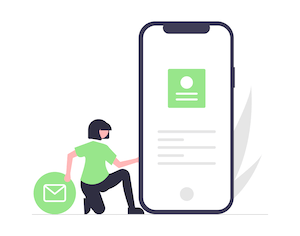 To solve bugs If the above two points don't solve your problem, sometimes switching to your account can help solve the problem.
By doing this, you can access your account's settings and find the source of the problem.
Once you've found the source, you can fix the problem and get back to using your account.
Some users claim their music feature started working after switching to a personal account.
There is no downfall in trying the tip; maybe it proves true.
4.

Switch to a Different Internet Connection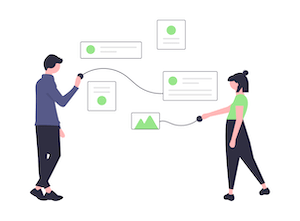 If you're experiencing bugs with the Instagram music feature, one possible solution is to switch your internet connection.
This could mean connecting to a different Wi-Fi network or using your mobile data instead of Wi-Fi.
If you're on Wi-Fi, try turning it off and using your mobile data instead.
If you're on mobile data, try turning on Wi-Fi. Sometimes, changing your internet connection can help solve Instagram music bugs.
5.

Clear the Cache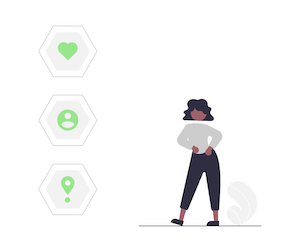 Clearing your cache is one of the easiest solutions to fix the Instagram music not working. This can often solve the problem, and it's easy to do.
To clear your cache on Instagram, go to your profile settings and select "Clear Cache."
This will remove any stored data on your device and hopefully fix the issue.
If clearing your cache doesn't work, you can try a few other things, but clearing your cache is a good place to start.
6.

Re-login to Your Instagram Account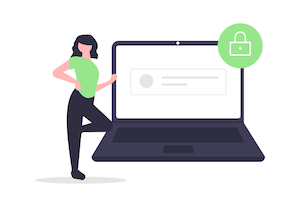 If nothing is working out, you can log out and then log back in. This will often reset things and help solve the problem.
You can also check if the problem persists in only your ID or other IDs on your device.
Because the essential thing is to understand the root cause of the problem, fixing it won't be that difficult.
So if you're having trouble, log out and log back into your account.
7.

Contact Instagram Customer Support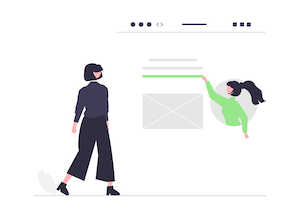 Have you tried all, but nothing is working? Don't worry; the best solution still exists. Contact Instagram support because the error now lives on their side.
There are a few ways to get in touch with their support team.
You can either submit a request through their Help Center or contact them directly through their app.
If you need some help with a specific issue, the Help Center is a great resource. You can search for answers to common problems or submit a request if you can't find a solution.
Instagram will usually get back to you within a few hours. If you need help with something urgent, you can contact Instagram directly through their app.
To do this, please move to your profile and tap on the menu icon in the top right corner.
Choose "Report a Problem" and fill out the form.
Instagram will usually get back to you within a few minutes.
Hopefully, these tips will help you quickly get in touch with Instagram support and solve your "Instagram music not working" error.
Frequently Asked Question
Que. Is Instagram Music Not Available in Your Region?
Ans: If you're trying to listen to music on Instagram, but it's unavailable in your region, you might want to try using a VPN.
A VPN can help mask your location and make it appear like you're accessing Instagram from a different region. This can be helpful if you're trying to access music only available in certain parts of the world.
You have to remember a few things when using a VPN with Instagram, but overall it's a pretty straightforward process. If you're having trouble accessing music on Instagram, try VPN.
Final Thoughts
In this article, we have tried to cover all the possible solutions to resolve the Instagram music not working issue. It is very frustrating when we try to use the Instagram music feature and encounter a bug.
If nothing works, then all we can do is wait for Instagram to fix the error. Of course, there are some bugs that Instagram can't or won't fix. In those cases, there are a few things you can try.
So, follow the tips below: First, ensure you're using the latest app version. Older versions may have known bugs that have since been fixed. If that doesn't work, try uninstalling and then reinstalling the app.
We hope this article helped you fix your "Instagram music not working" bug. This will usually clear up any minor errors.
Finally, you can try contacting Instagram directly if you're still having trouble. They may be able to help you troubleshoot the issue.