After providing its services continuously for over two decades, PayPal has become a well-established name in Fintech Industry with a worth of more than $220bn.
Who owns PayPal? Keep reading to learn about the popular payment platform.
PayPal is the highest-valued Digital payment platform that was established in the year 1998. Its mission is to democratize Financial services and authorize people and businesses to join together and exchange values.
Initially, the Company has grown by leaps and bounds, but now it has more than 40 partnerships. It includes Major banks, Financial institutes, and Credit Card Companies.
It is a universally accepted Payment method that can be used for in-store purchases. It also offers other services like paying bills, money transfers, and making purchases through mobile apps.
To make the process of Payments much easier, PayPal enables you to get paid in more than 25 Currencies in over 200 Countries.
The Company is constantly operating to develop new technologies to improve its services. Some of their latest innovations include Cryptocurrency Investing, bill splitting, and budgeting tools.
Let's take a glance at who owns PayPal. What makes it a great company, and how did it achieve this much success?
What is PayPal?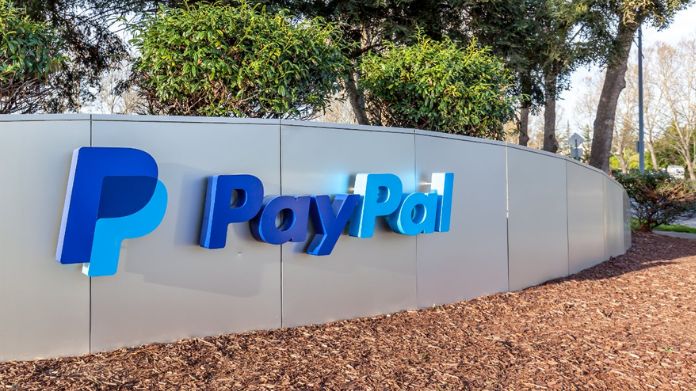 PayPal is one of the largest Payment transfer platforms serving more than 200 Countries. This platform is better known for its wide range of features, ease of use, Accessibility, and secure payments.
PayPal allows users to easily make purchases via Amazon, eBay, and other Online retailers. Recently, PayPal issued Cash Cards and Credit cards in selected Countries. Besides eBay, many big businesses accept Payment through PayPal.
They also expanded the world of Cryptocurrency by enabling users to store Bitcoin in their PayPal Accounts. Besides this, it offers PayPal Gift Card that helps users to limit their spending.
PayPal offers various Payment options-
PayPal Platform

Credit Cards

Debit Cards

Venmo

PayPal Credit
Who Owns PayPal?
PayPal was founded by Max Levchin, Peter Thiel, and Luke Nosek in 1998 as Confinity. Later, it merged with X.com, which Elon Musk founded. From this Merger, PayPal was born.
Nowadays Paypal become more famous comparatively than Payoneer and Stripe. You can check the difference between them.
To understand who owns PayPal, you must go through a complete Birth History of PayPal.
History of PayPal
1.

PayPal Emerge and Story Begins in 1999

PayPal was first established as Confinity in 1998, created by Ken Howery, Luke Nosek, Max Levchin, and Peter Thiel.

At that time, the company provided Security software for mobile phones. However, this Company needs to gain success. With the ashes of Confinity, PayPal was launched as a digital payment platform in 1999.
2.

The Early 2000s
Elon Musk took the initiative to merge two parent Companies of PayPal- Confinity and X.com.
3.

PayPal Was Founded in Late 2000

PayPal was launched officially in October 2000. Initially, the platform uses many marketing strategies, like giving a small fee of $20, $10, or $5 for signup. All these strategies take PayPal to gain skyrocket success in the early stage of development.
4.

Early 2002
In 2002, PayPla joined the world of traded Companies. Its success grew in a short period. PayPal stock grew to 55 percent on NASDAQ.
5.

eBay Acquired PayPal
Finally, eBay acquired PayPal at a fair price of $1.5 billion. After this, PayPal becomes a trustworthy payment method for eBay users.
In 2005, PayPal acquired the VeriSign payment solution to provide extra Security to users. In 2007, PayPal announced its partnership with MasterCard.
This partnership leads to the making of PayPal's secure card service. In August 2012, PayPal announced its integration with Discover Card.
6.

PayPal Becomes a Public Company
Interestingly, PayPal first emerges as a side feature of eBay for payment; later, PayPal becomes more successful than eBay.
In 2014, the investor of PayPal finally demanded a split from eBay. In 2015, PayPal became an Official Public Company again.
Since there is not a single person behind this successful Company, there is a huge list of Founders and the team.
List of Founders and Team
John Rainer

Louise Pentland

Mark Britto

Peggy Alford

Jonathan Aeurbach

Franz Paasche

Aaron Karczmer

Sri Shivananda

Gabrielle Rabinovitch
How to Set Up a PayPal Account?
Setting up a PayPal Account is easy peasy. You need to follow four simple steps:
Step 1: Creating a Free Account
First, you must visit paypal.com and tap on the signup button.

Next, you need to choose of Personal or Business Account.
Step 2: Provide All Necessary Information
While signing up for your PayPal account, you need to provide the following information:
Name

Date of Birth

Address

Phone Number

National ID

Email Address

Bank Account Number

Bank routing Number

Debit/Credit Card data
After providing the details, you must create a strong password for your Account. Your password must be a variety of letters, Numbers, and Characters.
After this, check the inbox next to PayPal's Terms and Conditions.
Step 3: Link Your Bank Account
It is necessary to link your Bank Account with PayPal. To do this, look for the Wallet icon at the top bar. After that, tap on Link a Bank Account.
The following details you need to provide:
Bank Name

Bank Code

Branch Location

Branch Code

Bank Account Number.
When you enter these details, a Verification code will be sent to your Phone number.
Step 4: Verify the Data You Provided
Finally, you are just required to verify all the data you entered. Check the inbox of your PayPal Verification email. Tap on Confirm Email address to verify the information.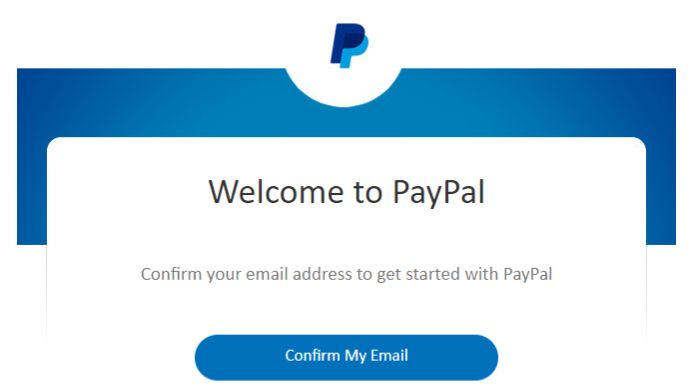 Pros and Cons of Using PayPal
Pros
It is damn easy to use.

No fees for sending money to your friends and relatives.

It encrypts your Bank and Credit card details.

It provides an extra level of Security and protection from fraud.
Cons
It will charge a fee for Business transactions.

If you want to access your money instantly, it will charge a 1% fee.

To maintain its reputation, PayPal used to freeze the Accounts. If your Account freezes, they will hold your PayPal balance until you prove that you have done wrong.
What Does PayPal Costs?
PayPal used to make its revenue through the fees it charges from Merchants. There are no transaction fees if you use the PayPal balance or the linked bank account.
There are no charges to send money to your friends and relatives. Plus, there is no fee for transferring to and fro money from your PayPal Account to your bank Account.
Another Transaction Fee Incurs:
4 percent Currency Conversion fees.

Linked Credit Card incurs a fee of 2.9% plus a fixed fee that varies according to the Country.

PayPal-branded Credit and Debit Cards have their fee structures.
How to Send Money via PayPal?
Sending Money via PayPal to your friends or family living abroad is damn easy. The entire process will take hardly a few seconds. The best thing about PayPal is that you can access it through any PC or Smartphone.
Before sending the money, you must know the person's name: Email Address, or Phone number.
Steps are:
First of all, open the PayPal app and tap on Payments.
It will ask you to enter the Recipient's name, username, email address, or phone number.
Enter the Amount and choose the Currency.
Tap on Next.
Choose your Payment method and click on Send.
Is PayPal Secure?
PayPal is the safest Electronic transaction method these days that enable two-factor authentication to increase the Security of their transactions.
It is secure for both Personal as well as Business use. It can protect your sensitive data from hackers and fraudsters. So this is all about who owns PayPal.
Frequently Asked Questions
Q. Who Founded PayPal?
Ans: The founders of PayPal are Peter Thiel and Max Levchin.
Q. Who Uses PayPal?
Ans: Anyone can open a Personal or Business Account on PayPal. When your Account is created, you can send or receive digital payments on this platform.
Q. Does PayPal Works Outside the US?
Ans: Definitely! Presently PayPal can process transactions in over 200 Countries worldwide.
Q. How Old Do You Have to Be to Use PayPal?
Ans: A person needs to be above 18 years old to access PayPal. Minors cannot create an account even with their parent's permission.
If, by chance, they succeed in making the Account, their account will be deleted or blocked automatically.
Wrap up!!
After knowing who owns PayPal it's time to wrap up!
PayPal is the most convenient Payment Platform that is used widely. It has a user-friendly interface and provides many security features.
After two decades, this platform is still popular among individuals due to its features. This Company has evolved over the years to become what it is today.
The guide about who owns PayPal finally ends here. I hope you found the post interesting.
Thanks for reading on who owns PayPal!!