PayPal is an online platform that has revolutionized how we save or spend money. Think of it as an online bank. Nowadays, some businesses accept PayPal payments for clients.
Many businesses have realized that clients do not have to visit their offices.
Businesses sell their goods and services online, including PayPal as a payment method or accepting payments for online transactions.
More companies are going cashless, so PayPal has quickly gained traction.
Sometimes, you may be unsure whether a particular industry accepts the digital payment method. Remember, some people hate carrying cash around with them.
In that case, you need PayPal alternatives for the online payment process, like GooglePay, PhonePay, etc.
We will identify five businesses that have embraced this payment method below.
5 Surprising Businesses Accept PayPal Payments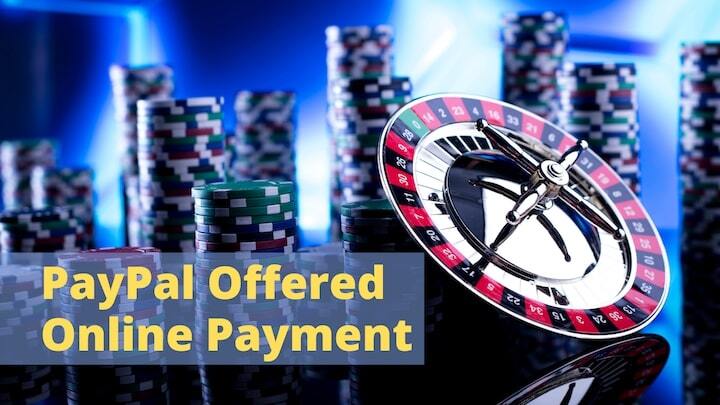 1.

Online Casino Industry

Along with sports betting operators, online casinos comprise most of the vast gambling industry. Naturally, you will have to invest some of your money to participate.

Some online casino platforms ask for credit card details to charge you to play. Also, you can check some celebrities who love casinos and may be one of your favorite actors.

However, most players get reluctant to provide their bank details online, primarily when first registering at such an online casino.

They assume that people may devise ways of siphoning their money based on the bank details provided online.

This is where online casinos with PayPal have the edge over such casinos. Customers prefer PayPal because the company protects their identity and transaction details.

No gambler is willing to admit that they gamble, especially to their spouses publically.

This is either a good thing or a bad thing, you decide! Also, deposits and withdrawals take a short time with PayPal instead of other payment methods.
2.

Restaurants

Most people go to their favorite restaurants and eat from there. However, you can also eat their food from home by placing an online order.

You can now pay for your food through PayPal. To order food from your (Android) cellphone, you will need to install digital software on your phone called GooglePay.

In the application, you can navigate to the section that says "add a payment method." Once you click the section, you will be asked to provide an email address associated with your PayPal account.

In GooglePay, you can browse through your favorite restaurants, place an order, and wait for the food to be delivered.
3.

Gyms and Sports-related Clubs

Most people make monthly payments for their gym membership with their debit card. You may use the same debit card to pay for electricity, rent, or water.

Some debit card users create a PayPal account to use exclusively to pay for recreational services.

Most gym owners only insist on paying through debit cards, but they quickly realize their rigidity is turning their clients away.

Gyms have slowly allowed clients to pay with their debit cards or PayPal.
4.

Fashion Industry

It is estimated that there are nearly 400 million active PayPal accounts. The industry knows how often people shop for clothes; they are a necessity.

By limiting their sales with debit cards, as has always been the case, the industry can miss many profits.

The industry has been forced to be flexible and allow PayPal account holders to purchase apparel and other accessories like handbags.

The COVID-19 pandemic also forced the industry to limit their transactions to the digital way.

People tend to overcrowd clothing stores, and the disease spreads faster among crowds since it is airborne.

To determine the spread of the virus, companies had to allow people to order clothes online strictly.

Retailers have also held virtual conferences on their websites so that their clients can see what they have from the comfort of their homes.

Once they identify the apparel they like, they place an order.
5.

Baby's and Children's Toys

Shopping for baby toys or children's gadgets is difficult, especially for a new parent. You may wander around for such shops and not find any.

Additionally, most shops sell toys cheaply to insist on cash or a debit card.

Thankfully, PayPal has a list of companies that sell toys and accept payments via PayPal. In the list, you will choose a company you prefer.
Final Thoughts
With the COVID-19 pandemic, you can expect more businesses to embrace digital payment. PayPal has been around since 1998, yet it took the pandemic to occur for people to embrace it.
Companies thus need to be flexible when accepting different payment modes so no client gets left out.