Gift Cards have been around for years that can be purchased from any retail shop, grocery store, and other places.
Now Gift Cards have become so popular after realizing their importance and flexibility. Gift Cards let people buy anything without the limitations on Cash and Credit card purchases.
The leading payment Platform- PayPal, offers PayPal Gift Card that can be used to make online transactions or purchase items.
There are few choices for people to redeem these Gift Cards. You can either choose it to pay your shopping bill or opt to store the balance in your PayPal Account.
Being a Convenient and hassle-free option, people use Gift Cards to make a Gift, especially on special occasions.
If you run an Online Store, you can easily create and distribute PayPal Gift Cards to your Customers. This is one of the best marketing strategies used by Online businesses nowadays.
This TechSpunk post will provide complete information about PayPal Gift Card. So without further ado, let's get started:
What is PayPal Gift Card?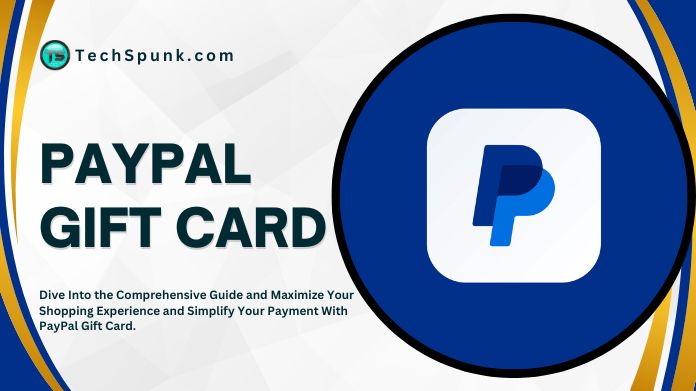 Imagine when you go to a shopping Complex to purchase items for your whole family but run out of cash in the middle. In that case, What to do?
To ignore all these situations, PayPal Gift Cards play an important role. A Prepaid Gift Card is a Prepaid Debit card or Voucher that users can use to purchase PayPal products from online stores.
Paypal Gift Cards are Digital codes that can be redeemed to add funds to your PayPal Account. This is basically for all users who accept PayPal as a payment.
Once you redeem these PayPal Gift cards, funds are added to your PayPal Account. Later, you can use these funds to buy PayPal items without using your bank or PayPal Account.
You can visit the PayPal Gift Card website to purchase a gift card. Users can even print, text, mail, or deliver it to a friend or family member.
These Gift Cards contain a fixed amount that can be used to purchase items until the balance becomes zero. These cards are an excellent option for those who want to buy online without a credit card.
Besides this, you can gift them to your friends or loved ones on their birthdays and other special occasions.
Benefits of Purchasing Gift Cards From PayPal?
Paypal Gift cards are beneficial for both Regular customers and Businesses. You can also check the difference between Paypal vs Payoneer for the right choice for your business.
Some of its benefits include:
A Convenient way to make Online purchases.

You don't need to provide Personal Information to the seller.

You can only spend a fixed value. This is useful for people who want to limit their spending.

You can easily gift them to family and friends. So that they can purchase the things they need.
How to Buy a PayPal Gift Card?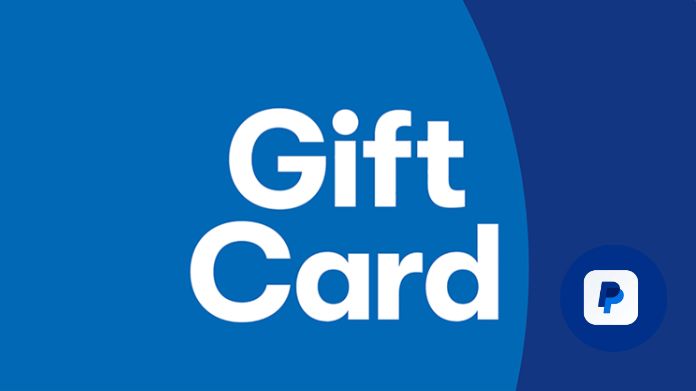 People can easily buy a Gift Card by visiting PayPal Website. Further, users can purchase these cards from Retail stores that sell them. Card denominations usually range from $10 to $500.
While purchasing a Gift card, you need to enter the card value. Once the card balance is used up, you must buy a new one to continue shopping. You can use Paypal Alternatives for exploring the shopping experience.
Can I Get a Free PayPal Gift Card?
Yes, definitely! You will be happy to know that numerous sites and Apps offer Gift Cards to their users.
Through reputable Rewards sites, you can earn free PayPal rewards. These funds can be deposited into PayPal yourself.
Remember not to provide your Bank info to these Reward sites to make a PayPal deposit. Your first name, last name, and email address are enough to get Gift cards.
List of Reputable Sites That Offer Free PayPal Gift Cards
1.

Tada

Tada is a small shopping app that converts your shopping receipts into Cashback. To earn the Cashback, you must purchase Gas, Grocery items, and other things from the Tada app and take a picture of the receipt. Users can easily access this app on their smartphones.
2.

Swagbucks

Swagbucks is the most famous app for earning free PayPal Gift cards and other Rewards. To earn Gift cards, you need to take part in paid Surveys, make shopping, answer trivia, play games, and search the web.
3.

InboxDollars

InboxDollars is another website that allows you to earn Gift Cards by participating in Online Surveys, Playing Games, reading emails, and scanning receipts for your weekly grocery shopping.

When you sign up for the site for the first time, you will receive a $5 bonus.
4.

Ibotta

You need to purchase featured items from Participating stores to get Gift Cards. You can earn cash from Supermarket receipts. To get cashback deals, you need to watch a few videos.
5.

Survey Junkie

As the name suggests, Users must participate in Online Surveys to earn free PayPal Gift Cards.
How to Check Your PayPal Balance After Adding a Gift Card?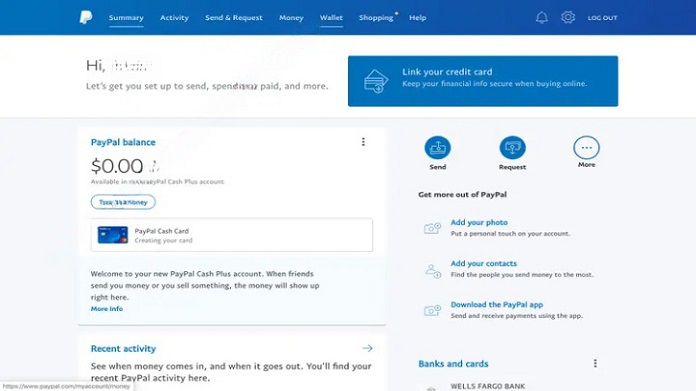 Checking your PayPal balance is so easy peasy. It can be done in no time by following the steps below:
First of all, log in to your PayPal Account by providing credentials.
After that, click "Wallet" at the top of the page.
It will give you a complete overview of your Account. It includes Debit Cards, Credit cards, Gift cards, and more.
Just tap on Gift Cards and Coupons to get all the details of your Gift Cards. It will show you information like the Amount available, the Validity period, with their current balance status.
How to Add Gift Cards on PayPal?
First, log in to your PayPal Account and tap on the Wallet tab at the top.
Tap on "Link a card or Bank."
After that, from the drop-down menu, choose "Gift Cards."
Next, you are required to provide all necessary information from your Gift Card.
Just press "Add Card." Your balance will immediately be credited to your PayPal account.
When Gift Card is added to your account, purchase Goods.
How to Use PayPal Gift Card to Purchase Items?
To utilize this Gift Card, you need to check the email containing the Gift Card details. There, you will find a unique code that can be redeemed at the retailer's website or physical stores.
The steps are:
Online
First, enter the website and add items to your Shopping Cart.
At the checkout section, locate Promo Code or Gift Card option.
Enter the code from your email.
It will subtract the Gift Card Amount from your total bill.
On Physical Stores
When billing, show the Gift Card code to the Cashier.
How to Send a Gift Card via PayPal?
PayPal provides a feature to send Gift Cards to your friends and loved ones.
To do this, follow the steps below:
First, log in to your PayPal Account and tap the "Send Money" icon.
Your Profile will show up in the drop-down menu. Tap on Payment Settings.
After that, click on the "Give as Gift" button.
Send Money as Gift screen will appear. Next, you need to enter the email address of the person you want to send and enter the Amount. That's it!
How to Add Visa Gift Cards to PayPal?
Anyone can add Visa Gift Cards to their PayPal accounts by using the steps below:
Initially, log in to your PayPal Account and click on the Wallet tab.
Tap on "Add Funds."
From the drop-down menu, choose "Visa Gift Card."
Enter your card information and click Next.
Type your Visa Gift card number and pin, and click Next.
Verify all the information you provided and click on Finish.
Frequently Asked Questions
Q. Does PayPal Have a Physical Gift Card?
Ans: PayPal does not own physical Gift Cards that you can buy or add to your PayPal Wallet. However, PayPal offers these four Prepaid cards:
Prepaid Visa Card

Prepaid Mastercard

Discover Cards

Prepaid Amex Cards
Owing a Prepaid Visa Credit card is the same thing as having PayPal Gift Card.
Q. Can I Use My PayPal Gift Card to Send Money?
Ans: PayPal Gift Cards are preloaded cards that can be used to purchase items from stores that accept PayPal. However, they cannot be used to send money or transfer funds to other PayPal Accounts.
Q. Can I Use Multiple Gift Cards on PayPal?
Ans: Yes, anyone can use multiple Gift Cards on PayPal.
Q. How Long Will Transferring Funds From Your PayPal to Your Bank Account Take?
Ans: It usually takes one business day to transfer funds to your bank Account.
Takeaway!!
It's time to add a PayPal Gift Card to your Account for Financial backup during an Urgency. If you are not getting gift cards from your favorite merchant, you can purchase them from PayPal Digital stores.
You can use this Gift Card as a Credit Card or even gift it to your loved ones. If the card is not accessible, you can share the funds to your PayPal Account in no time.
All your doubts regarding PayPal Gift cards are clear here. Thanks for reading!!