Since discovering a camera, there has certainly never been any shortage of reverse image search engines and photo imagery. Sometimes all you need is a perfect image from the best image search engine for free.
In fact, according to research conducted by Yahoo, it is estimated that we'll take 1.5 trillion digital photos.
Our choices have never been a lack of availability; it's locating precisely the picture we want in this vast ocean of imagery.
As English poet Coleridge wrote:
Water, water, everywhere, nor any drop to drink.
Nowadays, pictures are essential to enhance the quality of content in your blog, websites, and even your YouTube channel.
For that purpose, reverse image search engines play a significant role. Of course, it depends on what you are looking for.
You can find dozens of decent pictures if you are looking for an everyday object.
However, when you try searching for a less common object or abstract concepts, it gets more challenging.
Part of the difficulty is that even a perfect image may not be tagged in a way that allows you to find photos online.
TechSpunk is helping you get the best and working reverse image search engines for free.
Choose any reverse image for your picture and create every image with transparent background. Choose your best fine background maker tool with Techspunk's blog.
7 Best Reverse Image Search Engines
In these cases, you can waste a lot of time searching for free pictures but still leave empty-handed.
So, to avoid this as much as possible, you might want to try free reverse image search engines.
Today we have many web search engines that can help you find photos quickly and with just a click of a button.
The hassles of looking for the best photo-finding utilities ends here.
Here is the one-stop shop where you can find the best pictures the internet offers quickly and easily.
So, I recommend you read until the end to find the best reverse image search engine.
Here we have listed the top search engines for you. Whether you are a tech-geek or use high-level systems rarely, these tools would not let you move your hands on any other utility.
To get started, the below-mentioned are the best for picture finding online.
1.

ReverseImageSearch.com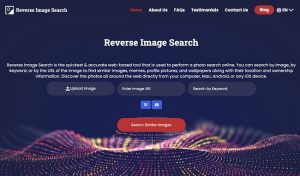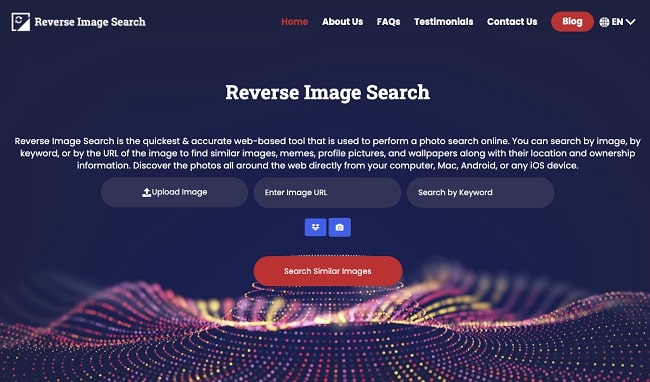 It is the quickest and the most accurate web-based free image search tool for all kinds of picture searches.
You can also use Search by photo by Reverseimagesearch.com.  It is the best reverse image search utility to find the perfect wallpaper, profile pictures, & quality photos for your blogs.
It gives you complete detail about that picture, from location to ownership. This reverse image search tool gives you three options to search for a photo:
Search by keyword.
Search by photo.
Search by the picture's URL.
2.

Google Image Search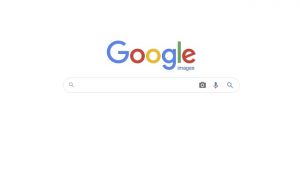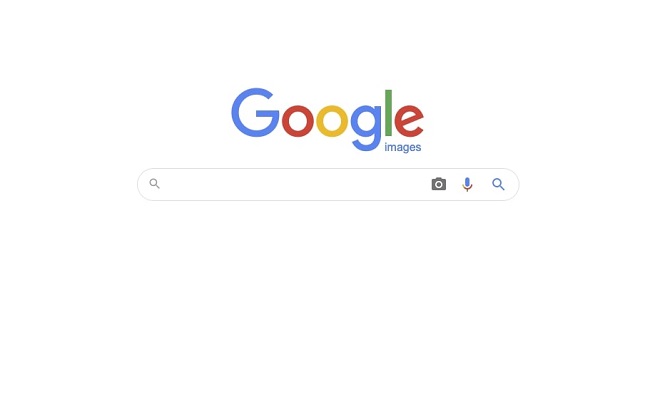 No one can beat Google Images when it comes to basic photo browsing. Because due to so much influence of Google in our daily life, we tend to go towards Google search even when it comes to pictures.
The best part is that it has a wide variety of filters from which you can choose the best one that fits your imagination.
It is the biggest search engine that the internet offers. It provides us with a feature called Google picture search.
This feature, undoubtedly, consists of the most extensive directory you can find online.
The better part of this engine is it lets you reverse image search, which means by using this feature, you can find the source and details about any picture you have.
You can check How to do a reverse image search on Google and Bing from any browser. We include Google Chrome browser for image search, one of the best and most free reverse image search tools.
3.

Bing Image Search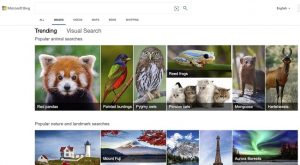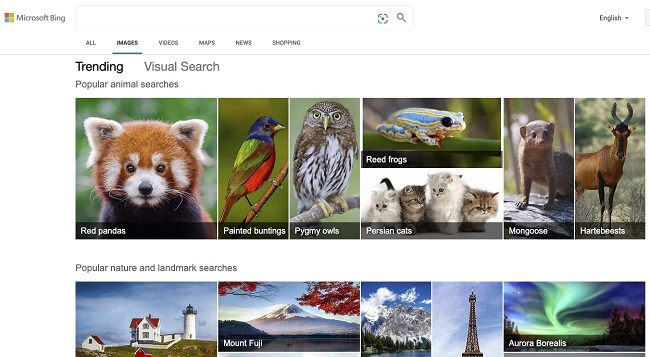 The next best thing on the list is the Microsoft-owned Bing search or reverse image search. It is as good as Google's photo search.
It provides the best and high-quality images on almost any topic you are working on.
It has a sub-result feature lets you restrict your results according to a specific keyword related to your query.
Bing has one of the largest databases of pictures after Google when compared to other search engines.
This image search engine is one of those things that Bing is better than Google.
4.

Yandex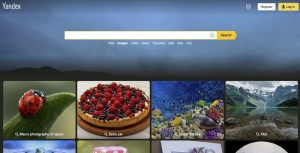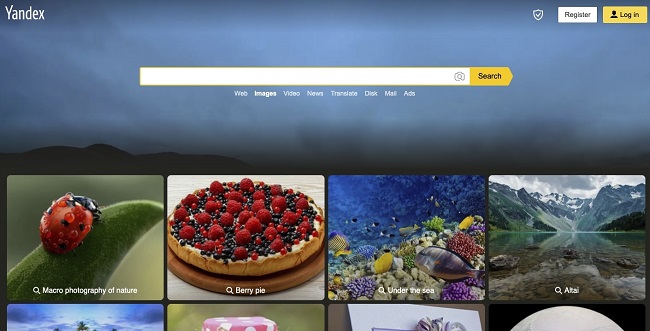 Yandex is the largest and best search engine in Russia, and its image search tool covers all your basic to advanced needs regarding reverse photo search.
It supports all types of pictures and can be any size, whether a desktop or custom-made.
It is owned by Yahoo, which is an old sport when it comes to search engines. The user can choose from and customize various filters according to his needs.
With its intelligent and straightforward user interface, Yandex gives Bing a tough time.
5.

Getty Images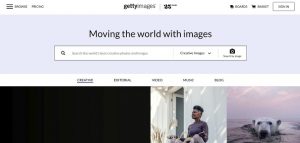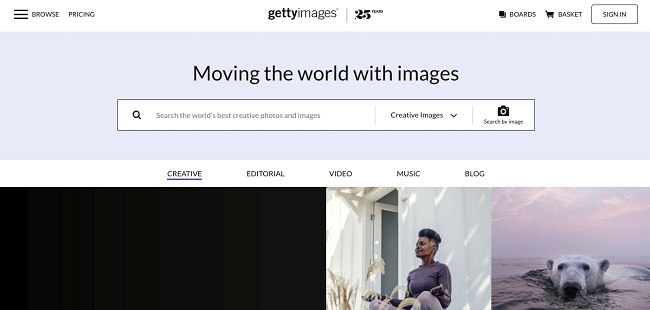 Getty images are probably bloggers' favorite regarding the best reverse image search engine.
Getty online data repositories have a massive collection of pictures for almost all the topics you can think of.
It contains all types of images, from copyrighted to open-source.
Like any other search engine, Getty photo browsing also lets you upload a picture from your device to find other sights that are similar to it.
Getty Images allows its user to also browse through its unique variety of videos. You can find the right video for your research based on your keyword.
This online reverse image search utility also plays a significant role in the life of the blogger community.
It contains an option to search through blogs, which helps the searcher reach the blog he is looking for. And if you are a decent photographer, you can post your pictures for others to benefit.
6.

Pinterest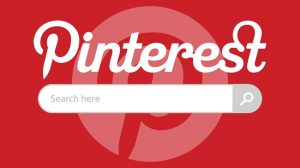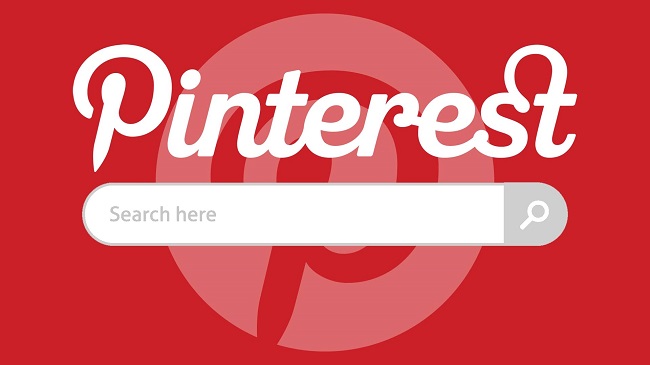 Pinterest's ultimate visual discovery platform allows you to carry out reverse image searches for anything visible.
Whether it's cars, clothing, fish, animals, cartoons, etc., you can easily find related images and pin them to your favorites for later use.
With billions of pins on Pinterest, you'll always find ideas to spark your imagination. When you find something, you love to pin it on the board to keep your thoughts organized.
Whenever you need to recheck your thoughts, go to the main feed, and refresh your mind with ideas and brands similar to your pins.
Pinterest has a broad reach when it comes to pictures. Their user interface is easy to work with, making it a plus because the searcher is less likely to go there if the interface is boring.
Just be sure of one thing while using Pinterest, you do not steal copyrighted work.
7.

Flickr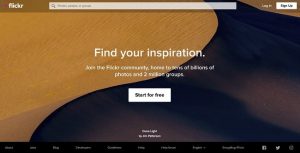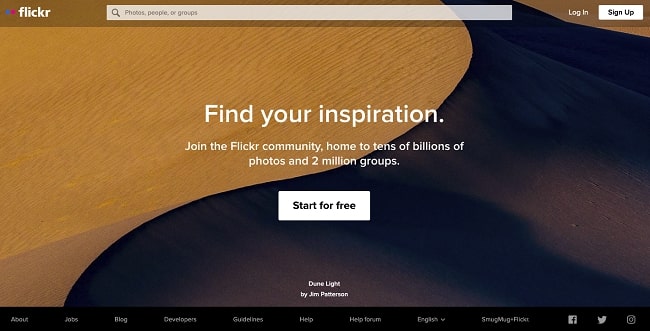 Flickr offers users an advanced reverse image search facility to find photos, screenshots, illustrations, and clip art on their network.
One thing that makes it different is that it also allows a searcher to search through videos in its hub, and it finds similar videos to help.
Flickr has two main goals:
To help people make their photos available to those who matter to them.
To enable new ways of organizing photos and videos in one place.
You can also search the Creative Commons licensed content for free pictures.
This reverse image search engine is also owned by Yahoo, making it a sub-engine of it and giving the user an advantage to search indirectly from Yahoo's search engine.
Flickr continues to evolve in myriad ways, all designed to make it better and more user-friendly.
Bonus Words!
More Suggestions for Online Photo Browsing: You can check our article about the best watermark remover tools to remove the watermark from photos and videos.
Some image search engines do not influence people but play a huge role in reverse image searches. Without these, we may not be able to get so many options.
Some honorary mentions are as follows:
Creative Commons (CC) is not a search engine but more of a webpage that provides you with all the copyright-free pictures you desire.
Wikimedia has over 12 million files of freely usable photos, sound bites, and videos in its database.
TinEye If you ever wonder where a picture came from, then no need to worry; that's just what TinEye is for; just put the image in the search box, and the rest is up to TinEye to find it for you.
Final Words
These free image search engines can save you a lot of time when looking for good photos.
You can use them for your site, blog, design projects, or even refresh your new ideas to spark new inspiration.
Even the engines that carry millions and billions of photos cannot always return good results. Thus the quest for perfection could be better carried out using these.
Nevertheless, using image search engines instead of browsing through websites makes much more sense.
After all, in the end, the tools which provide ease of use and better results are always a priority.