Are you one of those who is facing PS5 not turning on the White Light continuously without your Console doing anything else?
When you Power on your Console, it blinks white light without any screen appearing on your TV. If you are bothered by the same situation, this post is for you.
Undoubtedly, the PS5 Console got successful in captivating the hearts of gamers. The successor of PS4 was released worldwide on November 12, 2020, by Sony Interactive Entertainment.
Due to advanced features, soon after its arrival, PS5 became the best-selling Console in just 2 weeks. Despite many good things, many gamers have complained that they are facing PS5 not turning on White Light, which is problematic.
This guide on TechSpunk will help you to understand why PS5 not turning on the White light, Identify its causes and provide you with effective workarounds.
So let's get started!!
What Does Blinking White Light Mean on PS5?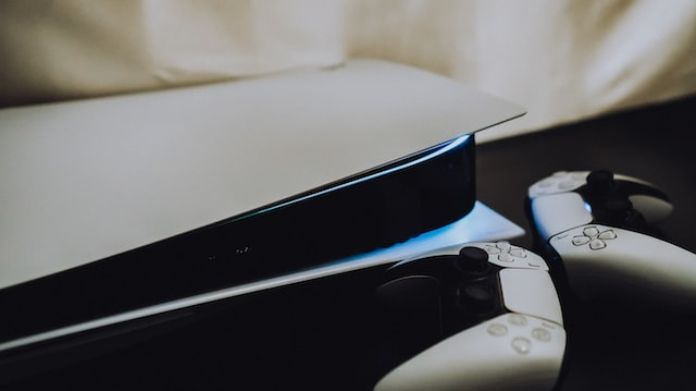 When you turn off PS5 Console, it first displays white light. When the device gets completely turned off, this white light completely disappears.
However, if your PS5 is showing white light continuously, it means that there is some problem.
This is different from the solid white light and indicates that your Console is frozen and you need to troubleshoot your device to fix it.
This could happen for several reasons, including Corrupts Cache files, Outdated Software, and more.
How to Fix PS5 Not Turning on White Light?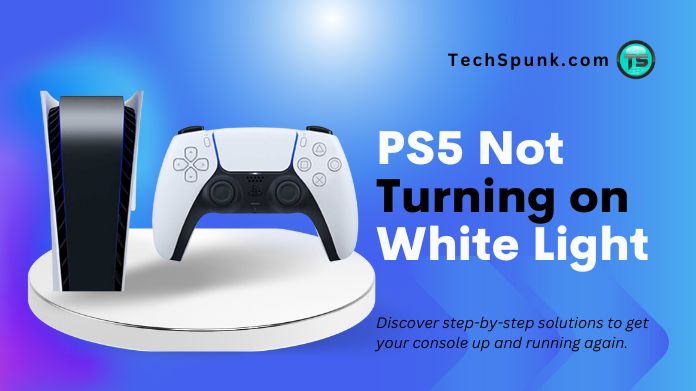 Several gamers believe this issue occurs while playing or downloading games like Call of Duty, Elden Ring, Warzone, and others. But you don't need to worry; these proven troubleshooting tips will resolve this issue in a few seconds.
Before moving to the troubleshooting steps, it is necessary to ensure all your cables are working fine, including the Power Cable. You can also perform a force shutdown without plugging it out.
Here are the workarounds to fix PS5 not showing White Light Issue:
1.

Power Cycle/ Soft Reset Your Console
First, you need to Power Cycle your device to fix the issue of the PS5 not turning White light. Power Cycle clears the System Memory and corrupts Cache files that cause such issues.
Most of the time, doing a soft reset solve many problems. The best thing about this troubleshooting step is that you won't need to worry that your data, games, files, and Settings will be deleted.
To do this, follow the steps below:
First, press and hold Console's Power button until Console's Power gets off.

Remove the Power Cable from the socket and wait a minute.

Plug the cable back in the socket and Power it on.

When you turn on the Console, it will boot up properly. Check whether the problem is resolved or not.
2.

Relaunch PS5 in Safe Mode
Relaunching PS5 in Safe Mode prevents the faulty Software from causing any errors. Besides this, it has lots of benefits.
This is how you can relaunch your PS5 device in Safe Mode:
First of all, you need to turn off the PS5 device. To do this, press the Power button for 3 seconds.

Now, hold down the Power button until you hear two beep sounds.

After this, Connect the Controller to PS5 via USB Cable.

Now, tap on the PS button on the Controller.

Safe Mode Menu will display on the screen; click the Restart PS5 option.
3.

Update System Software
If the abovementioned methods do not work, try updating System's Software in Safe Mode. You can boot it directly through the Internet or using a USB Cable.
First, boot your system in the Safe Mode.

From all the options available, choose Update System Software

Select Update from the Internet.

The screen will show you a message that System Software will be updated.

Click on Update and wait for the Update to be completed.
4.

Rebuild Console Database
You need to rebuild the database and clear the system cache to resolve this issue.
To do so, you must first boot the Console to Safe Mode.

Once you enter the Safe Mode, select Clear Cache and Rebuild Database from the options available.

Next, it will give you two options- Clear System Software Cache and Rebuild Database.

Tap on Rebuild Database and wait for the process to complete.

Once the process gets completed, go back to the Safe Mode and choose Clear System Software Cache.

Finally, restart your Console to see if the issue is resolved.
Takeaway!!
By applying these four quick fixes, we hope PS5 not turning on. The White light issue should be resolved now.
If all the cables are fine and you reset the Console, your Console is damaged if it is still not working. In that case, you must send it to Sony for repair or replacement.
We recommend you access the PlayStation Support Page for further assistance.
Thanks for reading!!