If you are also facing a problem with the PS5 controller not connecting, you are at the right place. 
The PS5, Sony's most recent video game console, offers an immersive gaming experience with high-quality visuals and good FPS. 
In addition to this, it includes a new controller named "DualSense Controller" that introduces Haptic Feedback. 
While Elden Ring will release on consoles, including PS5, some players have reported that Elden Ring is unable to summon cooperator error. You can fix it easily with our expert guide.
However, some users encounter problems where the PS5 controller is not connecting to the console. 
If you are experiencing this issue, read on to discover how to resolve it through this guide.
Why is Your PS5 Controller Not Connecting to the Console?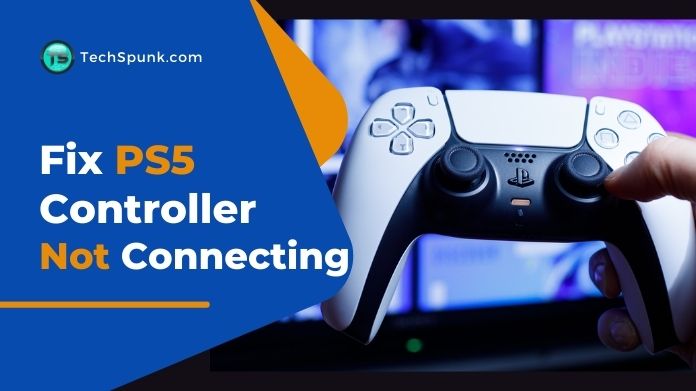 There are various possible causes for your PS5 controller not connecting to the console:
1.

The Controller is Paired With Another Device
If your PS5 controller is already paired with another device, such as your laptop or PC, it won't be able to pair automatically with your PS5 console.
To sync it with your console, you must unpair it and pair it again.
2.

Bluetooth Signal Interference
While Bluetooth devices nowadays are built to reduce interference, they are not entirely impervious to it, which could result in potential pairing problems of the PS5 controller not connecting to the console. 
If the signal interference is too strong, the communication between devices may still fail to establish correctly.
3.

PS5 Firmware is Outdated
If your PS5 controller is not connecting or working correctly, it might be due to out-of-date firmware. 
To circumvent this, check for console updates before resyncing your controller. This problem may only affect some users, but it is worth noting.
4.

Unknown Controller Hardware Malfunction
If the hardware of your PS5 controller is damaged, it may malfunction, just like any other electronic device. 
If the controller was functioning correctly earlier but stopped connecting after an accidental drop, it could be due to faulty hardware.
5.

Problems With the USB-C Cable or Port
There are issues with the USB-C cable. You may be using the incorrect cable type, or it may be damaged. For better convenience, you may use the best magnetic charging cables.
There are issues with the USB ports. The controller and console sockets may need to be fixed or cleaned.
How to Fix the PS5 Controller Not Connecting Issue?
Here's how to repair an unresponsive PS5 controller:
1.

Reboot Your PS5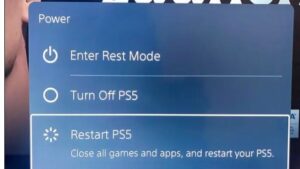 A common cause of a PS5 controller not connecting via Bluetooth is unforeseen software glitches with the PlayStation 5.
To resolve issues with wireless connectivity, restarting the console may be necessary. 
You can restart the PS5 by selecting Power> Restart PS5 after pressing the PS button, and if you have another functional controller, you can use it to perform this action.
2.

Unsyn Other Devices or Turn Off Nearby Bluetooth Devices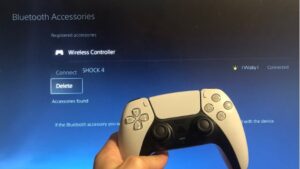 To ensure proper operation, disconnect your PS5 controller from any other devices with which it may be linked. 
This can be accomplished by deleting it from the list of Bluetooth connections on your PC or other consoles, disabling Bluetooth on the other device, or entirely shutting down the other device. 
In case you need the firepower of a PC and the connectivity of a computer, you have to find the best Bluetooth adapter for a PC.
3.

Reset the PS5 DualSense Controller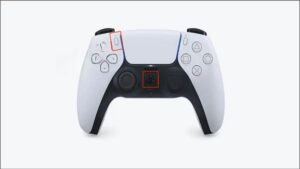 If none of the above-mentioned methods helped you out, you could reset your PS5 controller. How to reset the PS5 controller?
Look for a tiny hole in the back of the PS5 controller to do so.
Now, insert a toothpick or sim-ejector tool into the hole for 10-15 seconds. 
This will reset your controller and fully detach it. Following that hit the PlayStation button on your controller and allow it to reconnect automatically.
4.

Check the USB-C Ports
Softly pull on both ends of the USB cable to ensure it is firmly in place.
If you find any dust or dirt, lightly spray the ports with compressed air to eliminate it. 
If the USB port on the console or controller appears unreliable, it may need to be repaired.
Moreover, you may test different USB ports to see whether the problem is with the USB port.
5.

Use Another USB-C Cable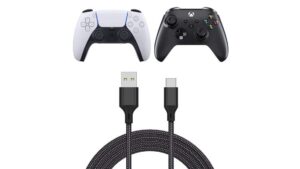 In addition to inspecting the USB ports, verifying that you are utilizing a functional USB-C cable is essential. To ensure this, use the line provided in the box.
If unavailable, experiment with an alternate USB-C cable to transfer Power and data.
6.

Update Your PS5 Firmware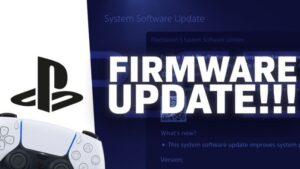 While it's connected to the internet, you don't have to rely only on your PS5 system's automatic update capability; you can also manually check for updates whenever you like. 
Here are the procedures to check for firmware upgrades on your PlayStation 5: 
Ascertain that your PS5 is linked to the internet. 
Go to the Settings menu. 

Go to System. 

Go to System Software. 

Go to System Software Update and Configuration. 

Go to System Software Update.
How to Fix PS5 Controller Not Charging?
The controller will charge when attached to the console in rest mode by default. 
To toggle this feature, follow the given steps,
Go to Settings

Tap on the System option

In the system option, click on the Power Saving option

In that, there is an option named, Features Available in Rest Mode; click on that

You will get the option of Supply Power to USB Ports by selecting Always.
According to reports from users, PS5 controllers cannot be charged while the PS5 is in rest mode due to a bug. 
However, the issue is typically limited to the USB port located on the front of the console, and using the port on the back should solve the problem.
Closing Words
Well, encountering connectivity issues with your PS5 controller can be a frustrating experience. But with these easy methods, we hope that the PS5 controller not connecting issue is resolved. 
Well, we've reached the end of this guide; also, with these tips, you can ensure a seamless gaming experience on your PS5 console. 
If you found it helpful, share it with your friends.