The debate of Nook vs Kindle is renowned as one of the fiercest among ebook readers. 
Given the abundance of choices at hand, choosing the ideal reader tailored to your requirements can feel like a daunting endeavor.
As technology revolutionizes how we read, e-readers have become increasingly popular among book lovers. 
With their lightweight design, convenient portability, and access to vast digital libraries, e-readers offer a modern and immersive reading experience. 
Regarding choosing the perfect e-reader, two prominent contenders stand out: Nook vs Kindle. 
Both devices offer various features and services to enhance your reading journey, making the decision challenging. 
Here TechSpunk will delve into the critical aspects of Nook vs Kindle, exploring their differences and helping you to make an informed decision when selecting the ideal reader for your literary adventures. 
From device specifications and content availability to ecosystem integration and personal preferences, let us guide you through the Nook vs Kindle debate and assist you in finding the e-reader that perfectly suits your reading preferences.
Let's get started!!
Nook Vs Kindle: Key Differences Between Them
The ongoing rivalry between Nook vs Kindle is a prime example of this phenomenon.
What draws dedicated customers to each e-reader? Although both have their loyal followings, neither can claim superiority over the other. 
Nook and Kindle share a common objective: providing readers with a sleek, functional, and affordable e-reader that enables them to carry their ebooks effortlessly.
1.

Price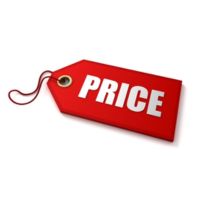 When comparing the prices of Nook vs Kindle devices, it's essential to consider the range of models and features available.
Nook devices offered by Barnes & Noble come in various models, such as the Nook GlowLight 3 and Nook Tablet 10.1.
Nook e-readers are known for their competitive pricing, making them an appealing choice for budget-conscious.
Prices for Nook devices typically span from around $80 to $200, depending on the exact model and any promotional offers that may be available.
Similarly, Kindle devices offer a wide price range based on the model and features. Prices can vary from approximately $90 to $300, with specialized models like the Kindle Oasis often being more expensive.
2.
Specifications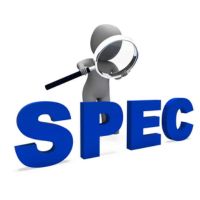 When comparing Kindle vs Nook regarding specifications, it's worth noting that both brands have introduced multiple models over the years.
Nook devices boast e-ink displays, adjustable front lighting, generous storage capacity, Wi-Fi connectivity, long-lasting battery life, and various additional features.
These include customizable fonts, highlighting text, taking notes, looking up words in the dictionary, and sharing content on social platforms.
On the other hand, Kindle devices offer e-ink displays ranging from 6 to 7 inches, with adjustable front lighting for optimal reading.
They provide ample storage for thousands of ebooks, support Wi-Fi connectivity, and are equipped with a fantastic battery life that lasts for weeks.
Unlike the best WiFi Analyzer, it takes your existing internet connection and extends its reach. You can use it in low connectivity.
Moreover, Kindle devices come with customizable font sizes, the option to highlight text, take notes, look up words, utilize the X-Ray feature, seamlessly integrate with Goodreads, and access Kindle Unlimited.
It's important to remember that the specific features and capabilities may vary among different models within each brand's lineup.
3.

Water-Resistance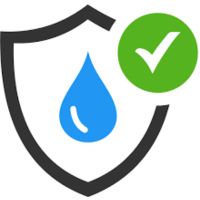 Kindle devices have an edge over Nook devices regarding water resistance. The Kindle Paperwhite and Kindle Oasis models offered by Amazon are designed with water-resistance features, making them well-suited for reading in damp environments or near water.
These devices possess an IPX8 rating, enabling them to endure immersion in fresh water up to two meters deep for up to 60 minutes.
In contrast, Nook devices, like the Nook GlowLight Plus, lack a water-resistant design. Although they are generally durable and built to withstand regular use, they are not explicitly engineered to withstand exposure to water.
Consequently, it's crucial to exercise caution and avoid exposing Nook devices to water or other liquids.
4.

Screen Size and Resolution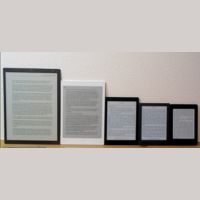 Nook devices are available in 6-inch, 7-inch, and 10.1-inch models.
The screen resolution on Nook devices typically varies from 1024 x 600 pixels on smaller models to 1920 x 1200 pixels on larger models.
The pixel densities on Nook devices may differ, impacting the clarity of text and images. Kindle devices come in different screen sizes, including 6-inch, 7-inch, and 8-inch models.
The resolutions range from 167 ppi on entry-level versions to 300 ppi or higher on premium models like Kindle Paperwhite and Kindle Oasis.
Higher solutions ensure crisper text and more detailed images. To determine the ideal Kindle device for your needs, consider specific models with their respective features.
With it Check out our list of the best monitor for mac mini. With so many online monitors, find the perfect one for you.
5.

Battery Life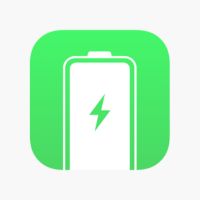 Nook devices are renowned for their commendable battery life, enabling you to read on a single charge for weeks.
The actual battery performance may vary depending on factors like the model of the device, usage habits, and settings such as screen brightness and wireless connectivity.
Kindle e-readers are celebrated for their remarkable battery life, often lasting for weeks or months without a recharge.
Amazon has diligently optimized Kindle devices to conserve power and prolong battery longevity. Nevertheless, individual usage patterns and settings can still influence battery performance.
6.

Wins Out With Audiobooks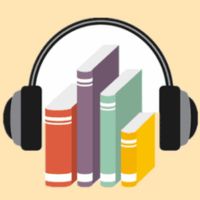 The use of audiobooks has become increasingly common in recent years. For avid audiobook enthusiasts who choose a Kindle or Nook, the Kindle emerges as the apparent victor.
All Kindle models offer support for audiobook playback through Bluetooth and Wi-Fi connections.
On the other hand, the Nook GlowLight 3 and GlowLight Plus do not provide the capability for audiobook playback.
Nevertheless, it's worth mentioning that other Nook tablets based on the Android platform can download and play audiobooks.
7.

Supported Ebook Formats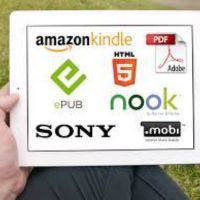 Nook devices offer robust support for the EPUB ebook format, enabling users to conveniently purchase ebooks from various retailers and borrow them from public libraries.
They also have limited support for PDF format, although the reading experience for PDFs on e-ink devices may not be as optimal as that for EPUB.
While Kindle devices can display PDFs, it's worth noting that EPUB provides greater flexibility and functionality.
On the other hand, Kindle devices primarily focus on Amazon's proprietary formats like AZW and KFX, ensuring a seamless reading experience.
They also support the MOBI format, which can be converted to AZW or KFX for compatibility.
8.

Online Stores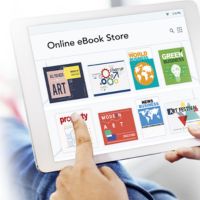 The Barnes & Noble-operated Nook online store provides a wide range of ebooks in EPUB format, with frequent discounts.
In addition to ebooks, the store offers magazines, newspapers, and audiobooks.
Amazon's Kindle offers an extensive collection of ebooks, including popular bestsellers and timeless classics.
It supports the AZW format, ensuring compatibility across Kindle devices and apps. Kindle Unlimited subscription provides access to a vast selection of ebooks and audiobooks.
Amazon regularly presents enticing deals on ebooks, and Prime members can enjoy free borrowing from the Kindle Owners' Lending Library.
9.

Other Features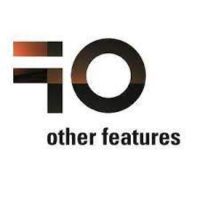 Each of the two devices offers a variety of additional apps and features tailored to enhance the reading experience.
Kindle users can enjoy convenient features like in-book dictionary definitions, the Word Wise vocabulary builder, and the X-Ray scanner, which facilitates quick reference searches for characters, events, and other relevant information within a book.
On the other hand, Nook devices provide a night mode feature that prevents eyestrain and an automated content discovery program called B&N Readouts.
Both products offer a range of usability settings, including different fonts, text sizes, and a backlight option.
Additionally, a wide selection of third-party accessories, such as cases and sleeves, can be found for both Kindles and Nooks to complement and protect the devices.
Final Take
Considering all factors, when determining the best e-reader for you in Nook vs Kindle, the clear winner is the Amazon Kindle.
While the Barnes & Noble Nook offers some appealing features, the Amazon Kindle stands out for its expansive store's superior speed, user-friendly interface, and access to a vast selection of ebooks.
Furthermore, the diverse range of Kindle models ensures that there's a device tailored to suit every individual's needs.