If you stumbled upon this post while searching – Is Astroneer Split Screen? Then you arrive at the most appropriate post.
Astroneer is a renowned open-world Sandbox game developed or published by System Era Softworks. This game sets in a space where you can explore the planets, mine resources, craft items, and build bases.
The unique Art style of the game makes it more attractive and fascinating. The music used in the game is so calming and makes your experience more enjoyable.
Astroneer is available on multiple platforms, including Windows 10, Steam, Xbox One, and PlayStation 4.
Since you are here, is Astroneer Split Screen Multiplayer mode or not? The post on TechSpunk will uncover all the facts about Astroneer and its Multiplayer capabilities.
So keep reading the post till the end:
Is Astroneer Split Screen?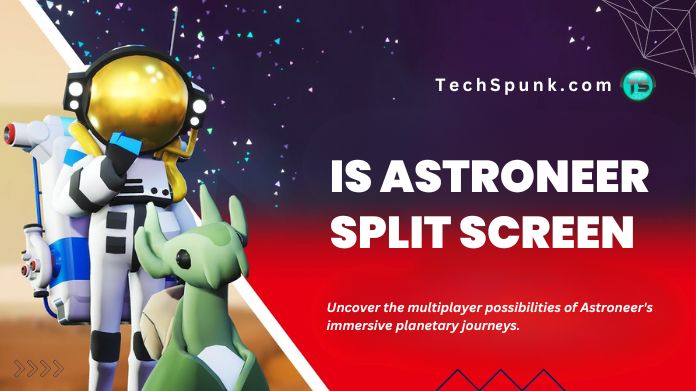 If you are hoping for a Split Screen feature in Astroneer, Sorry guys, there is bad news for you. Astroneer does not have Split Screen. So you cannot play this game with your friend sharing the same screen.
Undoubtedly, the game will be more enjoyable than playing with your friends while sitting on the same couch. But unfortunately, the developers have dropped the idea of bringing the Split screen feature to Astroneer.
Instead, the game offers an online co-op feature to gamers. You and your friends on different platforms can still enjoy this online game.
The Astroneer Split Screen feature is not supported at the time of writing. However, people are still determining when it will go to the game.
Remember that game features and compatibility can change with updates and patches, so it's a good idea to check the official "Astroneer" website or the game's documentation for the most accurate and up-to-date information about split-screen multiplayer and other gameplay features.
Does Astroneer Have Support for Cross-platform Play?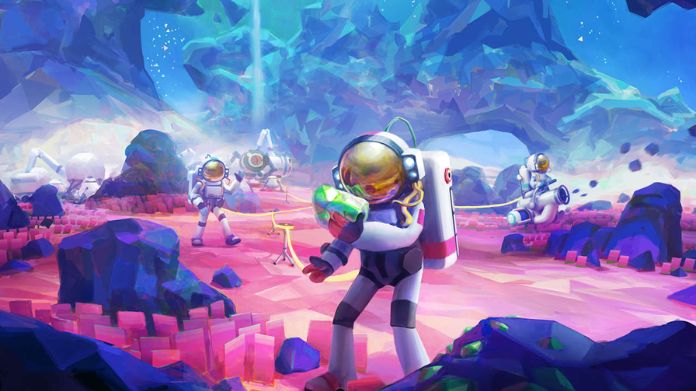 Yes, Astroneer is a Cross Platform game. It implies you can play this game with your friends even if they use different gaming platforms. However, there is a catch to it.
The Astroneer is a fantastic co-op game with three platforms to select from. The most frequent query we receive from players like you is whether the Astroneer enables cross-platform gameplay. To be clear, cross-platform use depends on the platform you are utilizing. 
Astroneer Cross-Play Support is only available for PC and Xbox players. PlayStation 4 players will not receive Cross play support.
It means that PlayStation 4 players can only play with their friends owing the same console. Be careful that multiplayer has a history of having significant bugs.
Due to the stress that having to host a lobby puts on their system, players hosting it could face performance difficulties.
Frequently Asked Questions
Q. Is Astroneer Split Screen?
Ans: Astroneer is a multiplayer co-op game that does not offer Split Screen feature.
Q. Is Astroneer Multiplayer?
Ans: Yes! Astroneer is a multiplayer game that can support up to 4 players to play together. You, with three of your friends, can explore beautiful planets together.
Q. What Are Dedicated Servers in Astroneer?
Ans: Dedicated Server is a feature on Astroneer that lets the players play together on different platforms. Dedicated Servers allow up to 8 players to play together.
Q. Is Astroneer Cross Platform Between Steam and Xbox?
Ans: Yes, Astroneer supports Cross Platform between Steam and Xbox. However, players need to set up a dedicated server for Astroneer.
Takeaway!!
Astroneer is a fascinating game in which you play the role of an Astronaut that takes the responsibility of exploring and colonizing various Planets and moons. It is a multiplayer game where up to 4 players can play together and go on an exciting journey.
At the time of writing, the game does not offer a Split Screen feature, but you can use Multiplayer co-op mode to enjoy with your friends.
The guide about Is Astroneer Split Screen finally ends here. Thanks for reading!!