Many PS4 users are encountering the error message: "Failed to Obtain IP Address Error on PS4 within the time limit". If you are experiencing this issue and need help solving this issue, this guide is for you.
Suppose your PS4 device is not connecting to the internet. In that case, you won't be able to access many essential features of the console, such as multiplayer gaming, streaming videos, and installing new games.
They cannot obtain IP address error is a frustrating issue faced by many PS4 players. This post on TechSpunk will point out some root causes and troubleshooting steps to fix this problem.
Without further ado, let's directly dive into it:
Reasons for Cannot or Failed to Obtain IP Address Error on PS4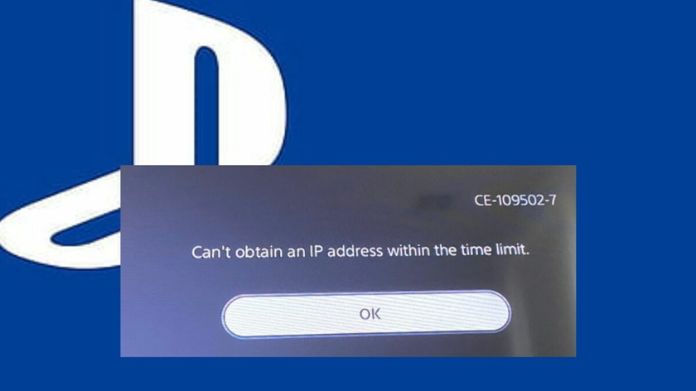 This error usually occurs when setting up a new Wi-Fi or LAN Cable Connection. This error usually occurs when you trying to browse the PlayStation store.
This error may occur if PS4 suddenly loses the connection to the PlayStation Network and attempts to reconnect.
Other reasons include server problems or your home network not working correctly.
Easy Fixes for Failed to Obtain IP Address Error on PS4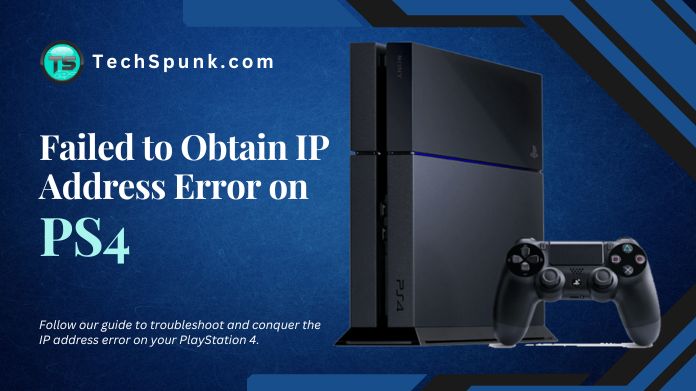 1.

Check the Status of the PSN Service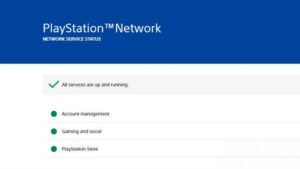 If you are facing an error, it becomes crucial to check the status of the PSN Service.
Sometimes CE-33984-7 PS4 error is the reason that causes server issues while you are connecting to PSN. So you can check the PSN server status.
Due to this reason, your connection got interrupted, and you can't be able to obtain an IP Address. So, first of all, you need to make sure whether there is a server issue with the PSN.
Sony keeps on updating about any Server issues. To check this, you must visit the PSN Service Status Page. If there is an issue with the server, you can only wait until Sony fixes this problem.
2.

Set Your PS4 Device as Primary Console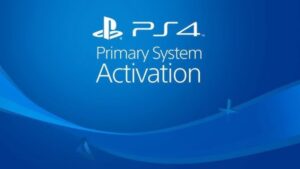 It seems weird, but many players claim they could fix this problem merely by activating their PS4 device as Primary Console.
If you already have your PS4 account as Primary, you need to deactivate and start it again.
Here is how you can do this:
First of all, go to your PS4 Home screen and go to Settings.
Under the Settings tab, go to Account Management.
From the options available, choose Activate as your Primary PS4.
That's it! Finally, Activate and click on OK.
3.

Power Cycle the Router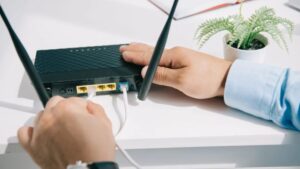 Sometimes the Network Setting causes an issue with the device's proper functioning.
Before moving to the technical steps, it is recommended to refresh your Router device to troubleshoot Network issues in PS4.
To do this, turn the Router off, unplug it from the Power source for at least 30 seconds, and turn it back on. If your problem does not solve, move to the next solution.
4.

Reset Your Router Device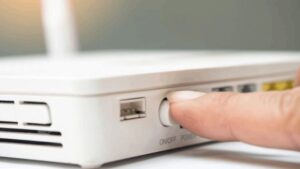 Resetting your Router means deleting all the previous Settings. It includes the Wi-Fi name, Password, DNS Servers, VPNs, and other details.
Routers arrive with a Reset button available inside a tiny hole. To fully reset your system, press and hold down the reset button for at least 10 seconds
5.

Check Your PS4 DNS Server Settings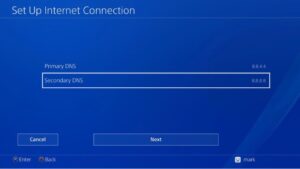 It is found that most of the time, changing the DNS Server Settings of the PS4 device can solve connection issues.
For the unversed, DNS Server is an address book that tells your PS4 how to find online locations.
To check DNS Server Settings, follow the steps below:
First of all, by using the PS4 Controller, go to Settings.
Select Network and then choose "Set up Internet Connection."

Out of two options- Use Wi-Fi or LAN Cable, choose anyone.

Click on Automatic. After that, select "Do not Specify" and "Manual."
Select Primary DNS and enter 208.67.222.222.
Select Secondary DNS and enter 208.67.220.220.
Tap on Next.
Select Automatic.
Choose Do not Use. That's it!
Takeaway!!
Undoubtedly, PS4 emerges as the best console that is captivating the hearts of players worldwide.
However, the only downside is that PS4 often faces lots of issues. Failed to Obtain IP Address Error on PS4 is a frustrating situation that can be solved by applying these workarounds.
If you need help with the troubleshooting tips, we recommend contacting the PS4 Support team for assistance.
Thanks for reading!! Stay connected for more latest updates.