Have you recently encountered CIDManager on your Android phone and are still determining its purpose? 
Perhaps you received a notification on your Android device regarding a "New Service Provider" and are curious about its significance. 
The information is generated by CIDManager, an integrated Android application that functions on Android devices(Samsung). 
The CIDmanager app, as per multiple individuals and online forums, is thought to contain your device's network carrier number. 
While MCM client is installed on mobile, particularly Android phones, to provide users with secure access to media files and documents.
Besides offering various features, it is recommended to understand its functions to appreciate its usefulness rather than considering deleting it. 
Understanding the pop-up notification message and its significance is equally essential. 
This article guides disabling the CIDManager app, ascertaining whether it falls under the category of malware or spyware.
Let's get started!!
What is CIDManager?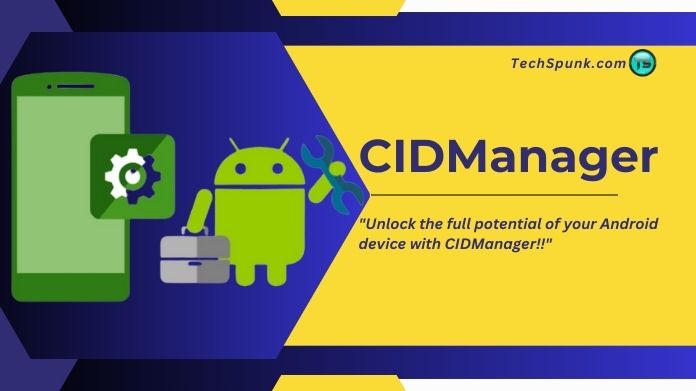 You might have received a notification reading 'New Service Provider' on your Samsung device lately. This provider is known as CIDmanager and comes pre-installed on Samsung devices.
Its purpose is to enable phones to match the network providers with their respective countries of origin, allowing for updates. 
This update is crucial as it affects the device's firmware, ensuring optimal performance. 
For example, CIDManager prompts the user to reset their phone's firmware whenever there is a change in the service provider. 
This enables removing previously added apps and settings for the previous provider and adding new apps and settings that are suitable for the new provider.
How Does the CIDManager Work?
The CIDManager application serves as an intermediary linking the carrier network and ODM country, enabling the detection and retrieval of firmware updates that are specific to the country. 
Each Android device is assigned a unique code specific to its country, which the server utilizes to roll out updates to that location. 
These different CSC codes are associated with the carrier provider and ODM country code to facilitate the release of firmware updates. 
The CIDManager app's primary purpose is to aid Android in recognizing the CSC and ODM of the device linked to a service provider. 
Suppose the carrier network and ODM country do not align. In that case, it will identify the mismatch and generate a new configuration to connect the Original Design Manufacturing (ODM) country with the device's Radio Interface Layer (RIL).
Is CIDManager App Safe?
Although some users may be hesitant to trust new apps, particularly system apps such as CIDManager, reports that suggest the app is spyware or can track your activities are unfounded. 
CIDManager is an Android application developed by Samsung that is secure and safe to run on your phone. 
While it has access to your free phone provider and network provider, it does not have access to any personal information and cannot track your movements. 
While mobile security is a vital issue, and for that concern and protecting the data stored on their devices, untraceable phones play a role in the market. 
It allows for country-specific firmware updates that would otherwise be impossible. 
While some users may argue that the app is unnecessary and uses valuable resources, it is essential to operating Samsung devices.
Furthermore, claims that CIDManager is a virus are entirely untrue, as Play Protect policies protect it and will not cause any harm to your device. 
Therefore, you can confidently leave it running on your phone without any concerns.
How to Stop the CIDManager App?
The CIDManager is a pre-installed app found in Android phones and is included in the device's internal settings. 
While the app can be helpful, it can also be quiet, as it may disrupt essential tasks on the phone. 
If this occurs, the most effective solution is to force-stop the app, which can be quickly done. 
To force the app to stop, follow the steps below:
Then, navigate to the 

Settings

 option on the main menu.

Next, pick the 

Applications

 option.

Choose 

Display System Applications

 after clicking three vertical dots.

Find the 

CIDManager

 app.

Choose the 

Clean Cache

 and 

Force Stop

 choices.

After completion, the message will no longer show.
How to Fix CIDManager New Service Provider Notification Issue?
The notification feature of CIDManager that detects new service providers on phones has received attention. 
However, some users have reported ongoing notifications after following proper instructions when switching service providers. 
The initial information instructs us to tap the new service provider's apps and settings. 
At the same time, the subsequent message reveals that a factory reset of the phone is required to access these features. 
It further clarifies that the reset will result in the deletion of all user data and the potential loss of certain services. 
The initial notification indicates that it is crucial and advises users to adhere to the instructions to dismiss it permanently. 
Nevertheless, alternative solutions are available if resetting is undesired, but the notification's removal is required.
Method 1:

Disable CIDManager App Using Package Disabler Pro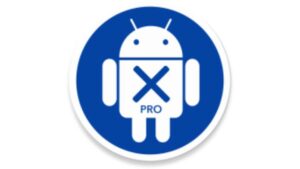 If you need to disable system apps that can't usually be disabled, Package Disabler Pro is a helpful app to use.
Package Disabler Cloud's user-friendly tool enables Samsung phones to disable system apps securely.
The following are the steps you can follow to disable it.
Then, download and install the 

Package Disabler Pro

 software on your Android smartphone.

Now, on the top bar, use the Search button to look for "

CIDManager

."

Disable the CID Manager app by selecting it. Choose "Yes" to confirm it.
Method 2:

Flash Stock ROM(Firmware)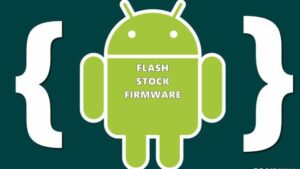 The Android operating system is included in the Stock ROM, also known as Stock Firmware.
Flashing the Stock ROM(Firmware) can prevent the app from stopping, and you will get rid of such notification issues. 
This procedure consists of two steps:
First and foremost, you must obtain the 

Stock Firmware

 files for your device.

Android device downloaded from a 

Firmware file

 download website.

Next, using a 

Firmware Flashing

 tool, flash the downloaded Firmware files. The process will re-install the software on your smartphone, so back up the essential things.
Method 3:

Silent CIDManager Notification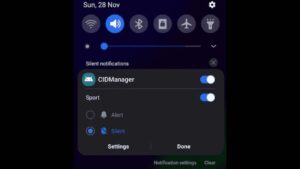 This is the easier method to get rid of constant CIDManger notification pop-ups. This is the easier method to get rid of constant CIDManger notification pop-ups
Since CIDManager is a system app, its New Service Provider notification cannot be revoked. 
Furthermore, all notification control options are greyed out, meaning they cannot be modified. 
However, we do have the opportunity to silence the notification, which can make it less disruptive. To do so, we can disable the sound associated with the information. 
Below are the steps to follow to silence the CIDManager notification.
To begin, open the notification area by swiping it down.

To access quick settings, tap and hold the "

New Service Provider

" message.

Change the quick notification settings from "

Alert

" to "

Quiet

."

Then press the 

Done

 button.
This will silence its notice, and you will no longer be bothered numerous times daily.
Method 4:

Clear CIDManager App Cache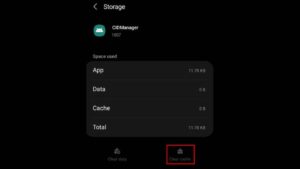 CIDManager, like any other app, generates its cache data while running on a phone. 
One possible reason for the bothersome notification it sends about the service provider change could be the use of outdated cache data. 
If you still need to clear CIDManager's cache data since switching service providers on your phone, now is a good time. 
Some individuals have reported success with this approach, so it's worth trying.
Go to the 

Settings

 menu.

Go to 

Applications

.

Search for 

CIDManager 

using the search tool.

When you find it, click on it.

To begin, click 

Force stop

 to terminate its operations.

And choose 

Clear cache

.

Restart

 the device after that.
Note: After force-stopping & clearing the cache, reboot the device so that it can immediately start and rebuild the new cache.
Let's Wrap Up!
Our guide gives you sufficient comprehension of the CIDManager application, its purposes, and the means to stop it. 
Remember, taking control of your phone and using it to suit your needs and preferences is essential.