In the ever-evolving digital art and design world, Adobe Fresco is a versatile and user-friendly tool catering to amateurs and professionals.
In this comprehensive review, we'll delve into the remarkable realm of Fresco, shedding light on its key features and wide-ranging applications.
Whether you're an aspiring artist looking to embark on your digital art journey or a seasoned professional seeking a versatile creative tool like watermark remover and background remover, it has something to offer.
Let's explore how this remarkable software, Adobe Fresco, empowers artists and designers with its features and user-friendly interface.
Adobe Fresco: Tool for Amateurs and Professionals Alike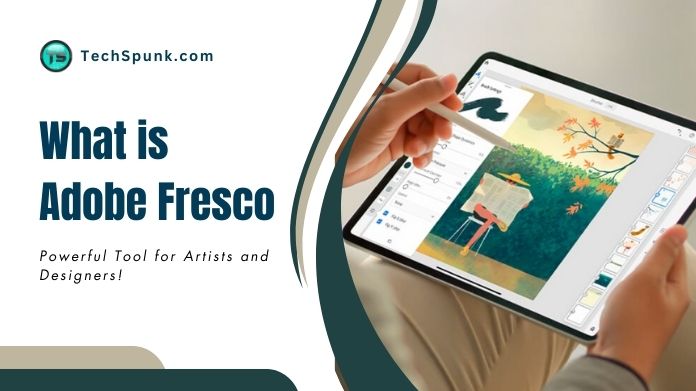 Adobe Fresco is a versatile digital art tool catering to amateurs and professionals. Its user-friendly interface and rich functionality provide a creative sandbox for artists of all levels.
Whether you're a beginner taking your first steps into digital art or a seasoned pro seeking advanced capabilities, Adobe Fresco has you covered.
Its natural brushes, integration with Adobe Creative Cloud, and unique Live Brushes make it a standout choice.
Whether you're on an iPad or Windows device, Adobe Fresco's compatibility ensures you can unleash your artistic potential, making it a go-to option for creative expression.
Key Features of Adobe Fresco
Adobe Fresco boasts many features that make it a compelling choice for artists and designers.
Some of its standout features include:
Natural Brushes: Adobe Fresco offers various brushes that emulate traditional art mediums such as oil, watercolor, and charcoal, giving your digital creations a lifelike feel.
Vector and Raster Brushes: The software seamlessly combines vector and raster brushes, allowing for flexibility in your artwork. You can start with pixel-based brushes and switch to vector for precise editing.
Integration with Adobe Creative Cloud: It integrates seamlessly with other Adobe apps like Photoshop and Illustrator, enabling a smooth workflow for professionals.
Live Brushes: One of the unique features of Fresco is its Live Brushes, which simulate real-world painting and mixing of colors. This adds a tactile dimension to your digital artwork.
Multiplatform Support: Whether you're using a Windows PC, iPad, or Microsoft Surface device, Adobe Fresco is compatible, ensuring you can work across various platforms.
Exploring Adobe Fresco's User Interface
Adobe Fresco offers a clean and intuitive user interface (UI) that is easy to navigate, making it accessible for beginners.
The toolbar on the left provides quick access to essential tools like brushes, erasers, and layers, while the right panel houses advanced settings for brush customization and color adjustments.
Beginners appreciate the UI's simplicity, but it keeps functionality intact. Advanced users can dig deeper into the settings and exploit its powerful features.
Adobe Fresco's Unique Tools and Capabilities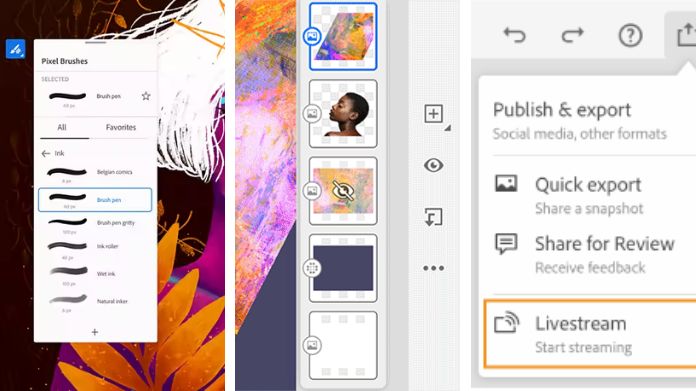 While Fresco shares some similarities with other drawing applications, it stands out with its unique tools and capabilities:
Pixel Brushes: Fresco offers pixel brushes that allow precise detailing, making it ideal for digital illustration and comics.
Selection and Masking: The software provides robust selection and masking tools, making it easy to isolate and edit specific parts of your artwork.
Export Options: Adobe Fresco offers versatile export options, allowing you to save your work in various formats, including PSD, for further editing in Adobe Photoshop.
Learning and Discovering With Adobe Fresco
Adobe Fresco caters to users of all skill levels, making it an excellent tool for learning and experimenting.
Beginners can start with simple sketches and gradually explore more advanced features as they gain confidence.
Extensive Tutorials: Adobe offers a variety of courses and tools to assist customers in getting started and improving their abilities.
Community Engagement: You can connect with a vibrant community of artists and designers using Adobe Fresco, sharing your work and seeking inspiration.
Adobe Fresco and Creative Cloud Compatibility
For professionals who rely on the Adobe Creative Cloud suite, Fresco seamlessly integrates into your workflow.
Cross-Platform Compatibility: Your artwork created in Fresco can be easily transferred to Adobe Photoshop or Illustrator for further refinement, preserving layers and details.
Cloud Storage: Creative Cloud subscribers benefit from cloud storage, ensuring their work is safe, accessible, and easily shareable across devices.
Pricing and Accessibility of Adobe Fresco
Adobe Fresco offers a range of pricing options to suit different needs:
Free Trial: You can try it for free with a 7-day trial to explore its features and decide if it suits your requirements.
Subscription Plans: Adobe offers individual and team subscription plans that grant access to Fresco and other Adobe apps. These plans are affordable and come with regular updates and customer support.
Educational Discounts: Students and teachers can take advantage of special pricing, making Fresco an accessible tool for educational purposes.
Adobe Fresco in Comparison With Other Drawing Apps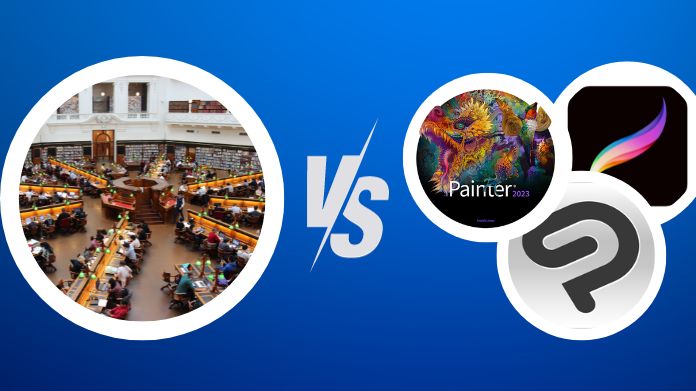 To put Fresco into perspective, let's compare it with some other popular drawing apps:
Procreate: Procreate is known for its powerful features and ease of use, but it's exclusive to the iPad. On the other hand, it is available on both iPad and Windows devices, making it more versatile.
Clip Studio Paint: Clip Studio Paint offers a wide range of features for comic and manga artists. With its Live Brushes and Adobe integration, it is better suited for a broader range of creative projects.
Corel Painter: Corel Painter is renowned for its natural media emulation. Fresco competes with its realistic brushes, offering a more streamlined and modern UI.
Summing Up!
Adobe Fresco is a dynamic and versatile drawing and painting software suitable for beginners and professionals.
With its impressive range of features, unique tools, and compatibility with Adobe Creative Cloud, it has become a go-to choice for digital artists and designers.
Whether starting your artistic journey or looking for a robust tool to enhance your creative workflow, it is a compelling option that deserves exploration.