Have you heard of Discord NSFW servers? This article explores what they are and provides step-by-step instructions on how to block or unblock Discord NSFW channels. 
If you're over 18, you've probably heard of Discord, an instant messaging program available on both Desktops and mobile devices. 
Discord's unique combination of features catering to gamers, coding experts, Twitch broadcasters, content makers, live streamers, and meme fans makes it so popular.
Recently slang term Discord Kitten has become famous on Discord. To get the Discord Kitten meaning, check out our article.
The Discord server is a free platform that only allows individuals of legal age to access adult content.
This guarantees that those under 18 do not accidentally receive such inappropriate information. 
Minors and individuals sensitive to adult-themed images and videos should avoid using the NSFW tag. 
Also, it is used to denote content such as graphic portrayals of violence, blood, gore, harsh language, and other material that some people may find unsuitable or objectionable.
TechSpunk provides a comprehensive guide to Discord NSFW content, covering everything from how to avoid it to how to alter your settings and protect your safety while using the network.
So, let's get started!!
What About Discord and Discord NSFW Content?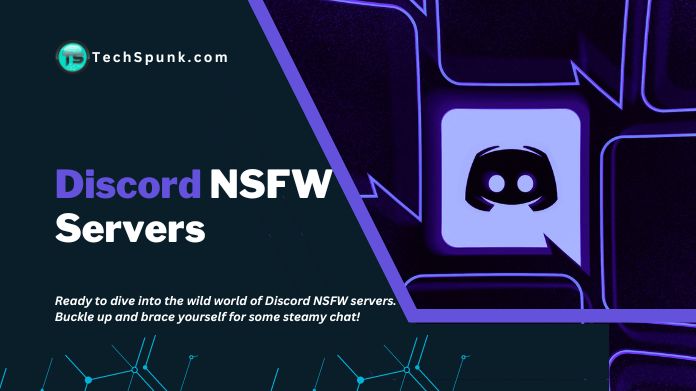 The relationship between Discord and NSFW content is intriguing, as the platform allows this type of content in specific channels but only in some places.
Only channels explicitly labeled as NSFW are permitted to share adult content without violating Discord's terms of service.
In a try to strike a balance between retaining adult users' interest in sharing and posting NSFW content and safeguarding minors under the age of 18, Discord on PS4 developed this solution. 
Although NSFW Discords refers to the same type of adult and sexually suggestive content on Discord as on other websites and servers, the acronym's meaning on Discord is unique. 
While the standard definition of NSFW is "Not Safe for Work," NSFW Discords version stands for "Not Suitable for Wumpus," referencing the platform's beloved mascot.
Wumpus, an adorable creature native to Discord's servers, is particularly sensitive to adult images and videos. 
To safeguard Wumpus, as he cannot be prevented from freely exploring the servers, the Discord team has implemented Discord NSFW labels for channels. 
If Wumpus encounters the "Not Suitable for Wumpus" label on a channel, he will quickly vacate the area.
What Are NSFW Standards on Discord?
Before joining an active members community on Discord, it is necessary to follow the Discord NSFW standards that are in place. 
The following outlines these standards.
Embrace one another and refrain from organizing, promoting, or participating in the harassment of others.

Do not engage in, manage, or support hate speech in the community chat.

Do not threaten people with harm.

On the Discord platform, do not advocate, encourage, or organize violent extremism.

On our server, do not encourage or market the sexualization of youngsters in any way.

Make pornographic content inaccessible to anybody under the age of 18.

Avoid using pornographic content.

Do not share sexually explicit material about someone without permission on our servers.

On Discord servers, you may not promote content that praises self-harm or suicide.

Threats relating to sensitive manipulation are prohibited.

Harassment is not permitted in the server community.

No sharing of intellectual property rights-related content
How to Make an NSFW Channel on Discord?
When a Discord NSFW channel is created on your Discord server, a pop-up notification, or NSFW warning, will inform users that the channel contains adult content.
To make a text channel age-restricted:
If you desire to create a new channel, go to Add a Server and follow the instructions.

Specify a name for the channel and click Create.

Launch the Discord app and choose the channel you wish to designate by clicking the Modify channel icon (it looks like a gear).

Scroll down in the channel settings and select Age-Restricted Channel.

Click the Save Changes button.
Also, you can create this Discord NSFW channel through the Discord Mobile App.
To make a Discord NSFW channel on the Discord Mobile app:
Launch the Discord server and choose the channel you wish to change.

Touch the person's symbol in the upper-right corner of the screen.

Choose Settings.

Turn on the "Age-restricted channel."
Once set up, any attempt to access your channel will trigger an NSFW warning message that alerts users that they are about to enter NSFW Discords territory.
How to Block Adult Content on Discord?
Enabling the Explicit Media filter in Discord settings is an option for users who do not wish to engage with free NSFW posts or are underage members. 
This setting ensures that all Discord NSFW channels are avoided. Follow the image and steps for this process.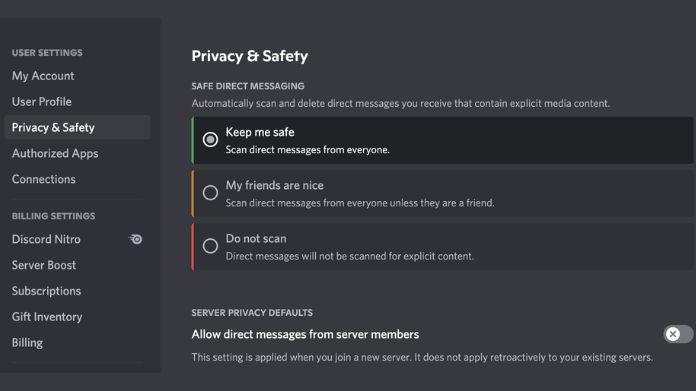 Click User Settings in Discord (the gear icon at the screen's bottom-left).

From the menu on the left, choose Privacy & Security.

In "Safe, direct messaging," select Keep me safe.
Discord will scan and hide explicit information in any direct messages if this setting is enabled.
How to Unlock Access to NSFW Discords Channels?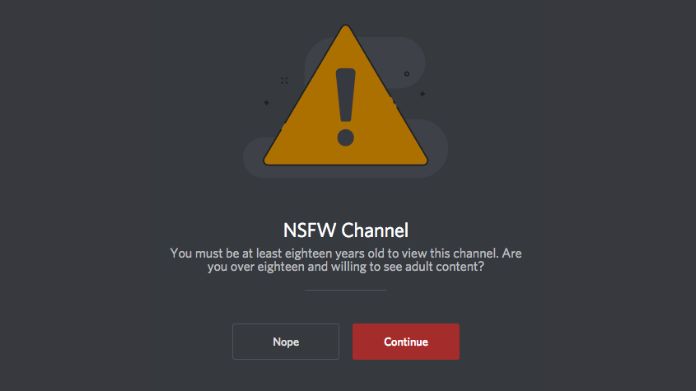 To ensure that minors do not have access to explicit content, Discord's Community Guidelines mandate that users share adult material exclusively in age-restricted channels. 
Consequently, moderators are expected to delete such content posted in non-NSFW Discords channels.
To access an age-restricted server, you need to:
You must be at least 18 years old.

Discord may be accessed via a desktop Computer, an 

Android

 mobile device, or the Discord.com web app.

Sign up for age-restricted content (on Apple iOS devices)
To access NSFW content on iOS devices such as iPhones or iPads, unlike Discord for Android, you must first opt-in on a desktop device. 
To do so:
Log in to your Discord account from your desktop computer.

Click the setting icon(gear) in the screen's bottom-left corner.

Choose Privacy & Security.

On iOS, turn on Enable access to age-restricted material.
How to Access Discord NSFW Content if You're 18 and Still Blocked?
To access fun NSFW content on Discord servers or the platform, members must be over 18 and go through a specific process to enable this feature. 
By following the steps outlined below, members can unlock NSFW channels on Discord servers and gain access to adult or anime content.
Snap a picture with a photo ID that includes your date of birth and a piece of paper with your Discord Username, including the last four numbers.

Submit a request to the Discord servers' Trust and Safety team at 

Discord support

.

To submit your application, fill out the linked form on the link and upload your photo.
Lastly, become a fun Discord servers community member to receive a response with details to validate your age and nothing else.
Wrapping Words
Whether you've been using Discord for a while or are just starting started, it's critical to recognize the dangers and advantages of Discord NSFW servers and channels.
You can explore Discord with confidence and peace of mind if you take the appropriate measures and use available resources.