Do you want to use Bing AI Chatbot to increase the efficiency of your workflow but need to know how to use it? 
Then this article is everything you are looking for to know how to use Bing Chat.
ChatGPT is energizing the IT world, causing many organizations to strive to get in on AI action. 
Microsoft is one of these companies, and it has outfitted its Edge browser with a version of GPT-4 that can be used in various ways, making it more valuable than OpenAI's offering. And that is Bing AI Chatbot.
Bing Chatbot may act as a conversation tool, produce various forms of material, like poetry, songs, novels, and reports, and provide information and insights on the page presently open in the browser. 
It also uses its image maker to create a logo, drawing, artwork, or other picture based on words.
So without any further delay, let's discover how to use the Bing AI Chatbot on different devices.
Let's get started!!
What is the Bing AI Chatbot?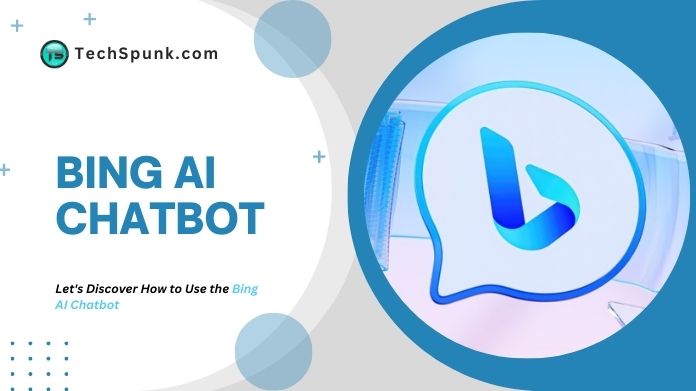 Microsoft's Bing AI chatbot is a Bing search engine feature that uses the same technology as ChatGPT to provide more relevant search results and do other jobs.
This chatbot powered by artificial intelligence (AI) is intended to replicate regular human communication, made possible by the underlying GPT-4 technology.
Unlike other search engines, which return pages of simple links and page descriptions punctuated by information boxes, the Bing AI chatbot can answer your inquiries in a more natural human-like manner.
How to Use the Bing AI Chatbot?
Bing Chat is accessible to the public but requires the latest version of Microsoft Edge to be downloaded. 
Go to bing.com/new and click "Download Microsoft Edge," which prompts you to select your platform. It will then install the new browser.
There are two simple ways to access Bing Chat once you have the updated version of Microsoft Edge. All you must do is go to bing.com and select the "Chat" option in the Edge browser.
You can also access Bing Chat by hovering your mouse over the "Discover" sign in the top-right corner of the sidebar, known as "Edge Copilot." 
This model is consistent with the other Copilot features that will be added to the rest of the Microsoft 365 programs, like PowerPoint, Word, and others.
In addition, Bing Conversation was recently included in the search bar in Windows 11, which opens a conversation session in Microsoft Edge immediately from your desktop.
How to Use Bing AI Chatbot on Your Mobile Phone?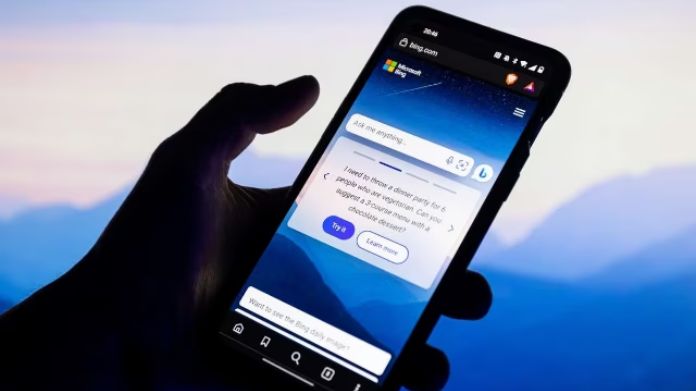 Bing Chat is also available on smartphones via Edge and the Bing App. But as it may take longer, consider this an alternative method of accessing Bing AI Chatbot.
You can ask Bing Chat questions and receive voiced responses when using it from a mobile device. While you must first hit the microphone button before speaking, it's similar to having Bing Chat on a smart speaker.
How Does Bing AI Work?
Microsoft's AI-powered Bing Chat differs from ChatGPT primarily in how you get your input's results. 
You can use ChatGPT for free after creating an account for ChatGPT login. It is a free AI tool with a paid premium version. But you can use ChatGPT login for free by creating an OpenAI account.
Although you ask prompts similarly on Bing AI, the conversational approach and human-like responses of the answers and the Bing AI interface are different from ChatGPT's generic and robotic answers.
Let's learn how Bing AI works based on its interface and different possibilities of action.
1.

Text Area
At the bottom of the screen is a text field where you can enter your prompts and questions for Bing Chat.
2.

Sources
Bing functions as a conversational AI-powered search engine. So, it needs to provide answers in a list manner. 
Instead, Bing gathers the majority of its responses from the web. When you provide a prompt, Bing will additionally identify any sources in links underneath that prompt.
3. New Topic
The New Topic section is dedicated to starting a new topic. Once you click on it, Bing AI will delete the previous conversations and focus on the new topic you will provide.
4. Follow-up Questions
After you receive an answer from Microsoft Bing, it will create ideas for various follow-up questions that you can use. 
For example, if you ask Bing, "What are the colors of a Rainbow?" it will suggest further inquiries such as, "How does the rainbow get created?" or "Why does the Rainbow have seven colors?" and more like that.
5. Conversational Approach
Bing Chat can provide a more human-like answer to your questions, which usually does not happen in most other search engines. 
It has three response formats: more precise, creative, and balanced. Each of these formats is self-explanatory: selecting the "more precise" will generate concise and straightforward responses.
On the other hand, the "more creative" format will generate original and imaginative responses, as well as images. 
And the "more balanced" format is similar in tone to ChatGPT, which delivers an informative and friendly chat with a human-like response.
6. Prompt Counter
When Bing responds to your inquiry within a chat, a number appears to help you keep track of how many responses you've received. As of now, each conversation is limited to 20 responses.
7. Search or Chat
Once you open the homepage of Bing AI Chatbot, you will notice the option of Search or Chat located at the top-left corner. 
This section lets you choose between regular search results and the AI chatbot. If you want a quick swap, click on one of them.
8. Feedback Option
You'll notice a Feedback button at the bottom-right corner of the Bing AI chat window. 
This button lets you provide your genuine experience after using Bing AI. You will also have the option to submit a screenshot.
Final Thoughts
Undoubtedly, this era is the most important time for AI technology. So, you should always try out new AI Chatbots and experience which one is better for which tasks. 
You must understand that you can't get assistance on every task from just one AI Chatbot. 
So, it's crucial to diversify your experiments with different types of AI Chatbots, like ChatGPT, Bing AI, and Jasper AI.