Do you want to use the most powerful AI software out there but need to learn how to Chat GPT login? 
Then, this TechSpunk blog post will be everything you are looking for.
The world was overtaken when Chat GPT, the new AI technology, launched in November last year. And the best part is users can access it for free.
The process of using Chat GPT, along with the Chat GPT step-by-step guide, is explained in the following post.
So, you will get a complete guide on Chat GPT login from Android and iOS devices, the Chat GPT website, and its features. So, read till the end to collect all the information you need.
Let's get started!
What Does Chat GPT Stand for?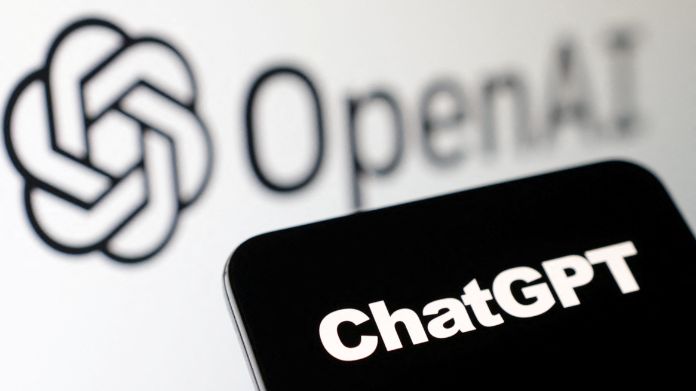 The full English version of ChatGPT is Chat Generative Pre-Trained Transformer.
Various users feel like it works just like the Google search engine. But the truth is, it does not function that way.
For instance, when a user searches for a question on Google, Google directs the user to many websites related to that question, but ChatGPT login does a different job.
If you're looking for something in ChatGPT, it only provides a few websites containing the answer you want, like Google. Instead, it answers the question you asked in detail.
That's why users worldwide got so excited after its launch, as the results and features of ChatGPT resonated with them.
While using ChatGPT, if you want to know how to screen record on Chromebook for an important tutorial, then check our latest post.
Is Chat GPT Free to Use?
Yes. You can use ChatGPT for free after setting up an account for ChatGPT login. 
However, you can also choose a premium plan to receive higher quality and to-the-point responses.
Without wasting any more time, let's learn how to set up your account on ChatGPT to use it for free.
Chat GPT Login: How to Use Chat GPT for Free?
OpenAI is the company that invented ChatGPT and DALL-E. You must have an OpenAI account to use ChatGPT.
Let's understand how to do it with some easy steps.
Step 1. Visit the official OpenAI site from any of your preferred browsers.
Step 2. Click on Sign up. You can do it using your Gmail, Google account, or even Microsoft account for free.
Step 3. Remember to enter a strong password. Then click on Continue.
Step 4. In this step, you must verify your account. Once you enter your account details, OpenAI will send a link to verify your account.
So, if you are creating an account with your Gmail ID, check your Gmail and click on the link sent by OpenAI to complete the verification process.
Step 5. Provide your first and last name and hit Continue.
Step 6. After that, complete a phone number verification process for security reasons. To do so, enter your phone number and tap on Send Code.
Step 7. After you receive the verification code, enter it correctly, and you are done.
Now you can log in to your account anytime for ChatGPT login and start using ChatGPT for free.
Frequently Asked Questions
Q. Do I Need to Create an Account to Use Chat GPT?
Ans. You must create an OpenAI account for ChatGPT login to use it.
Q. Do I Need to Verify My Phone Number to Use Chat GPT for Free?
Ans. Yes, you need to verify your phone number. Enter your phone number to receive the verification code via SMS, and enter that code correctly to complete the phone number verification process.
Q. Can I Use Chat GPT for Free?
Ans. Yes, ChatGPT is a free-to-use AI tool with a paid premium version. But you can use ChatGPT login for free by creating an OpenAI account.
Final Thoughts
ChatGPT offers limitless possibilities to ease your workflow and minimize the time you spend on your work. 
Be it building an effective resume, generating codes, keep you updated with trending topics on various niches – Chat GPT can do it all. 
So set up your account quickly for Chat GPT login and unleash the power of the most competent AI tool now.