Microsoft's new Bing Chatbot powered by the GPT4 technologies might take over ChatGPT and all its fuzz! Get to know everything about Bing AI in this article.
At the beginning of February, Microsoft introduced a new version of Bing that featured an AI chatbot based on the same technology as ChatGPT.
According to Microsoft, when it was first announced, the new Bing would have chat capabilities powered by the next-generation version of OpenAI's grand language model, making it "more powerful than ChatGPT" to the general public.
But still, if you want to use ChatGPT and don't know how to ChatGPT Login. For that, you can check our guide on ChatGPT Login.
In this blog post, Let's further explore every piece of information available for Microsoft's Bing AI.
Let's get started!!
Bing Chatbot: What is Bing AI?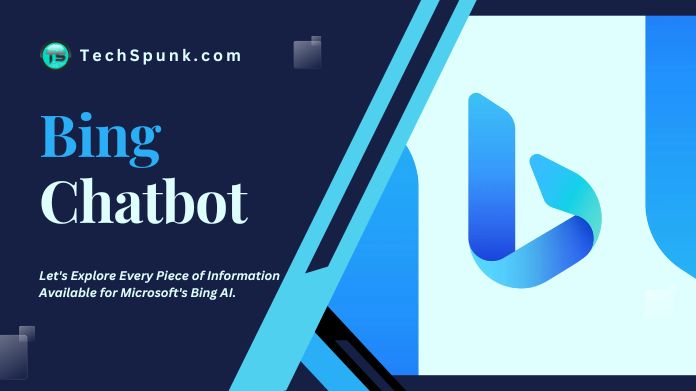 Microsoft's Bing AI Chatbot is a feature of the Bing search engine which uses the same technology as ChatGPT to provide more helpful search results and perform other tasks more effectively.
It is designed to simulate a normal human conversation, which has been made easier by the underlying GPT-4 technology. 
So, instead of just returning pages with simple links and page descriptions separated by knowledge boxes like other search engines, the Bing AI Chatbot can answer questions more naturally and straightforwardly.
You can use Bing Chatbot for easy work purposes. Whether you are a student, a professional, or someone you can use Bing Chatbot.
If you spend long hours at a desk, investing in a full desk pad can be comfortable. Check our reasons why should we use a full desk pad.
What Does Bing AI Do?
Bing AI is built on the GPT-4 generative machine learning model. It comes with a vast dataset to comb through and synthesize into your answer. 
It's also connected to the Bing search engine so that you can explore the web for additional information. 
Because it is a natural language AI, you can converse as if you were talking to someone and respond similarly. In Bing AI, you can quickly get more detailed answers to your queries. 
For example, instead of providing inputs like "house party planning," you will have varied search results that you can use to know "meal planning, decoration planning, and cleaning planning" with just one input.
Although it is fundamentally designed to answer questions and narrow down search results, it can also perform a variety of tasks. 
Such as writing emails, creating exciting quizzes and jokes, planning your itinerary, researching essential ticket purchases, and many more. 
Billed as an improved search engine, it can perform many other tasks. It runs on Microsoft's servers and is accessible from the Bing search engine and Edge web browser.
The Bing AI Chatbot can also help with creative needs, such as writing a poem, story, or song within the same platform or creating an image from your text using Bing's Image Creator.
What is Microsoft's Bing AI-Language Model?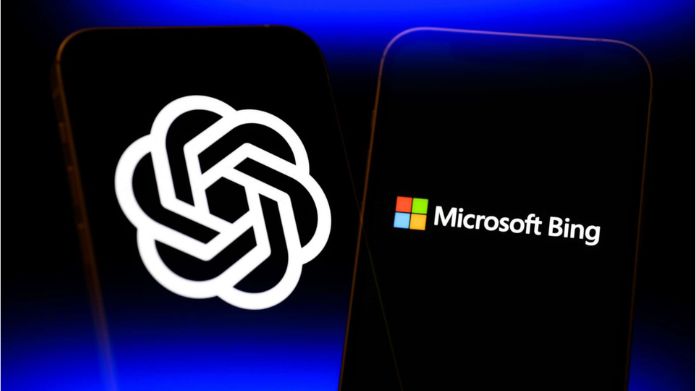 When Microsoft announced its Bing chatbot in February, it said it would run on a large next-generation OpenAI language model explicitly customized for search.
According to Microsoft, the next-generation Large Language Model (LLM) powering the new Bing is faster, more accurate, and "more powerful" than ChatGPT or GPT-3.5, which was the LLM behind ChatGPT.
After some time, Microsoft announced that Bing Chat would work with Open AI's latest language model, GPT-4.
Can I use GPT-4 with Bing AI?
There is only one free way to use GPT-4 now: through Microsoft's Bing AI Chatbot. 
Other than this method which does not require you to pay any price, you can also access GPT-4 if you have a ChatGPT plus account, the premium paid account.
Final Thoughts
Bing Chatbot is an innovative and powerful AI-powered tool that delivers many features and capabilities to enhance user interactions and provide valuable information.
So it's all about what Bing Chatbot is and what its working principle is. 
You are excited to try out Microsoft's new Bing Chatbot to understand how GPT-4 can change the world. So please keep checking our website for the latest Bing AI and GPT-4 news.