Are you ready to dive into the electrifying world of Rocket League Nintendo Switch? What can you expect from this dynamic fusion of high-flying soccer and car stunts wrapped up in Nintendo's versatile console?
This guide is your ticket to understanding the full-throttle excitement that Rocket League brings to the Nintendo Switch, like the rumors for Genshin on Nintendo.
From exclusive in-game content to the convenience of portable play and the vibrant, cross-platform community to savvy savings in the pre-owned market, we're revving to explore every aspect.
Prepare to launch into an adrenaline-pumping journey with Rocket League Nintendo Switch.
Let the games begin!
Rocket League Nintendo Switch Release Date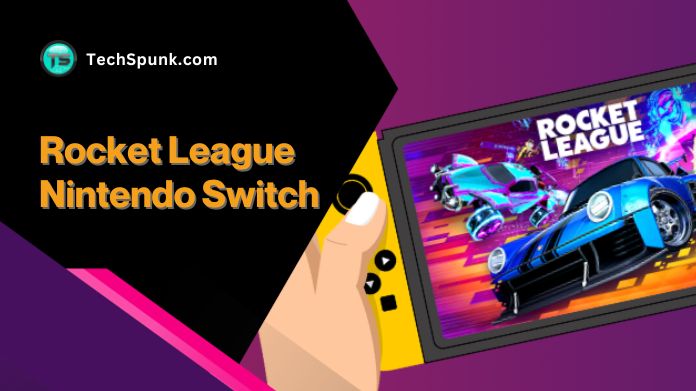 Rocket League revamped its engines and launched onto the Nintendo Switch scene on November 14, 2017.
This date marked a significant expansion for the adrenaline-pumping game, as it brought the thrill of rocket-powered soccer matches to the versatile world of the Switch.
The release allowed fans to enjoy the beloved chaos of Rocket League on the go or from the comfort of their couch, making it a staple for any Nintendo Switch library.
With the game's arrival on the Switch, players were gifted the freedom to score aerial goals and make epic saves, whether docked at home or during their daily commute.
The cross-platform feature of Rocket League Nintendo Switch further sweetened the deal, uniting players from different gaming systems in a shared pursuit of that exhilarating overtime goal.
Exclusive Features and Expectations
Nintendo-Themed Cars: Rocket League Nintendo Switch drives excitement with exclusive in-game vehicles. Players can hit the field with the Mario NSR, Luigi NSR, and Samus Gunship, infusing classic Nintendo charm into every match.
Local Multiplayer Magic: Embrace the spirit of couch co-op with Rocket League's local multiplayer on the Switch, like Pokemon. Gather friends for a 4-player split-screen session anywhere, anytime.
On-the-Go Gameplay: The Nintendo Switch's portability means Rocket League enthusiasts can engage in high-flying soccer action, whether at home or on the move, without missing a beat.
Cross-Platform Competition: Expect seamless matchmaking as Rocket League Nintendo Switch supports cross-platform play, connecting you to a larger world of competitors.
Exclusive Collectibles: Keep an eye out for special items and Rocket League collectibles unique to the Nintendo Switch version, adding a layer of upscale flair to your gaming experience.
Optimized Performance: With Rocket League Nintendo Switch, anticipate a fine-tuned game for the console, delivering smooth, responsive gameplay as fast-paced as ever.
Gameplay and Mechanics on Switch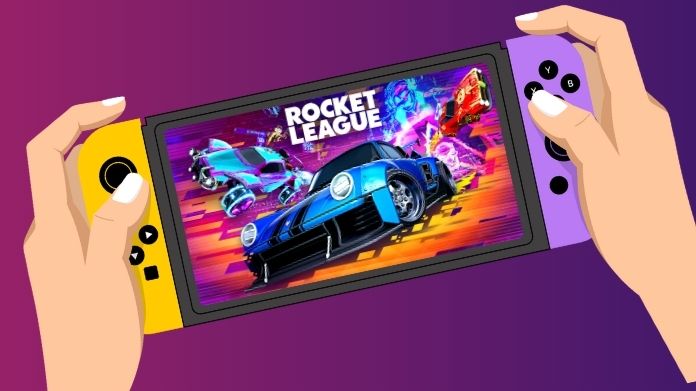 When you fire Rocket League Nintendo Switch, you're immediately thrust into the fast-paced, exhilarating world of arcade soccer.
The game's mechanics feel right at home on the Switch, with responsive controls that make executing those high-flying goals and precision saves as intuitive as they are thrilling.
The Switch's versatile control scheme, from Joy-Cons to Pro Controllers, ensures you have the tools you need for a top-tier gaming experience, whether you're a rookie or a seasoned pro.
Rocket League's physics-based gameplay is perfectly adapted to the Nintendo Switch, allowing for that same level of depth and strategy fans love.
The game runs smoothly, with crisp graphics that keep the action clear and engaging, whether in handheld mode or on the big screen.
With Rocket League Nintendo Switch, players can expect a seamless transition from the field to the screen, where the only thing more exciting than the gameplay is the next match waiting to be played.
Cross-Platform Play and Community
Rocket League Nintendo Switch isn't just about bringing the game's signature high-speed soccer to a portable console; it's also about breaking down barriers in the gaming community.
With its cross-platform play feature, Rocket League unites Nintendo Switch players with the broader gaming world, allowing them to compete with or against friends on PC, Xbox, and PlayStation.
This melding of communities enriches the player pool, ensuring that there's always a match to join and a diverse range of skills to encounter.
The Nintendo Switch version of Rocket League taps into an expansive network of players, fostering a vibrant, inclusive, and ever-growing community.
Whether you're looking to team up with friends across different platforms or to climb the competitive ranks against the best from around the globe, Rocket League on Nintendo Switch makes it possible.
It's not just about playing a game; it's about being part of a massive, passionate community of players who share a love for Rocket League's unique blend of cars and soccer.
Pre-Owned Market for Rocket League
The pre-owned market for Rocket League on Nintendo Switch is a boon for gamers looking to join the action without the price tag of a new copy.
Thrifty players can score deals on used copies of Rocket League, often finding them in excellent condition, as the game's digital nature means less wear and tear on physical cartridges.
Retailers like GameLoot cater to the Nintendo Switch audience, offering pre-owned Rocket League games that have been quality tested to ensure the same high-octane gameplay you'd expect from a brand-new version.
This market not only makes Rocket League more accessible to a broader audience but also promotes an eco-friendly gaming culture by giving games a second life.
So, whether you're a budget-conscious gamer or an environmentally aware consumer, the pre-owned market for Rocket League on the Nintendo Switch is your gateway to endless soccer-car excitement.
Wrapping Words
Rocket League on the Nintendo Switch offers an electrifying blend of arcade soccer and vehicular acrobatics, enriched with exclusive features and a robust cross-platform community. Whether buying new or pre-owned, expect a seamless, exhilarating experience that's quintessentially Rocket League, now in your hands.