Are you enjoying movies and looking for a user-streaming platform? Look no further than MyFlixer, an emerging player in the streaming world.
But before we get too excited, let's take a moment to address a question: Is MyFlixer safe option?
In this guide, we'll dive into the realm of MyFlixer, examining whether is Myflixer safe or not and what sets it apart from its services.
So whether you're a movie enthusiast seeking blockbusters or simply curious about this platform's reputation, come along as we embark on a journey to uncover the truth about MyFlixer.
Get your popcorn ready; the show is about to begin!
What is Myflixer?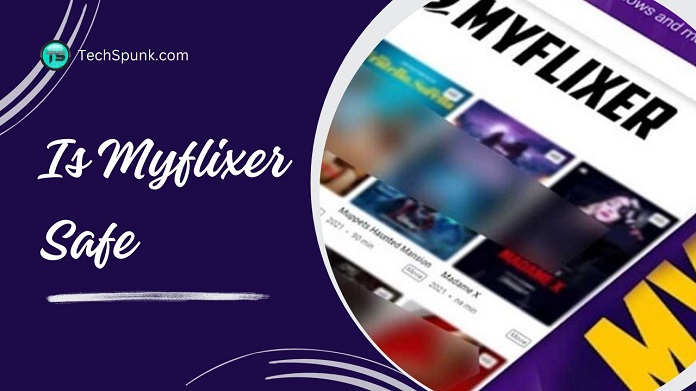 MyFlixer is a popular online streaming service known for its extensive library of free movies and TV shows.
With a wide range of titles, including classics and modern releases, it has gained popularity among users seeking free streaming options.
MyFlixer boasts an intuitive user interface and content spanning various genres and languages.
However, it's essential to note that the platform hosts pirated content, potentially violating copyright laws in some countries.
Users can access MyFlixer without memberships or fees, making it attractive to those looking for cost-free streaming.
While it provides high-definition streaming, fast download speeds, and a vast selection of content, users should know the legal and security risks associated with piracy sites like MyFlixer.
Is Myflixer Safe and Legal to Use?
MyFlixer, a free movie and TV show streaming platform, raises concerns about its legality and safety.
This service obtains content from locations with differing copyright infringement laws, frequently violating these laws.
MyFlixer, unlike big streaming sites such as Netflix and Amazon Prime, often lacks legal rights or agreements to host the material it offers. It poses legal implications, as utilizing such networks in many countries may be unlawful.
It has an abundance of adverts and pop-ups, some of which might link users to malicious websites or download malicious files, posing hazards to device and data security.
Furthermore, MyFlixer is prohibited in several countries, including the United States, since it breaches piracy laws.
Despite these concerns, MyFlixer remains a popular option for free movie streaming, providing a large selection of films and TV episodes in HD quality without requiring registration.
However, users should be cautious and aware of the platform's legal and security dangers since downloading or streaming unlicensed content may result in legal penalties.
Myflixer Safety Concerns
1.

Security and Malware Risks
By providing links to external websites for streaming, MyFlixer, a free streaming service, offers a wide selection of content.
However, users should know that this may expose them to internet safety, security, and malware concerns.
Because these websites can infect devices with malware, it is critical to have up-to-date antivirus software to guard against such attacks.
2.

User Privacy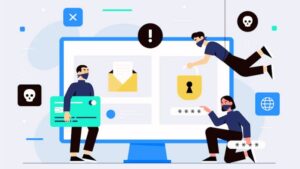 Because of weak privacy practices and allegations of data collecting without user agreement, MyFlixer's user privacy is a worry.
Using a VPN would help protect your privacy and online anonymity while using the platform.
It raises questions regarding the site's security and confidentiality of personal information.
3.

Legality of Myflixer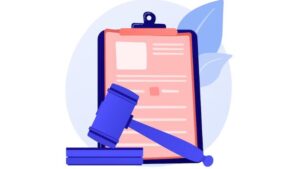 MyFlixer works in a legal grey area by gathering links to hosted content from external sources without hosting any on its servers.
However, it is essential to remember that accessing copyrighted information without formal authority in many countries is unlawful.
This raises issues about the legality of MyFlixer's service.
How to Access Myflixer Safely?
1.

Use of a Reliable VPN Service

Using an authorized VPN service is critical for protecting your online presence and maintaining your privacy when using MyFlixer.

A VPN secures your internet connection, making it difficult for outsiders to track your online activities.

It allows you to visit MyFlixer anonymously by circumventing geographical limitations and concealing your IP address.

Researching and choosing a reputed VPN provider is vital to ensure uninterrupted streaming.

ExpressVPN, NordVPN, CyberGhost, Surfshark, and Private Internet Access (PIA) are some of the best VPNs for MyFlixer streaming.
2.

Install a Powerful Antivirus

Installing a trustworthy and up-to-date antivirus program is vital to guaranteeing your device's protection. A good antivirus program protects your device and provides safe online browsing.

It detects and stops malware from infiltrating your system, particularly during online activities such as streaming on services such as MyFlixer.

Regular updates and scans are required to ensure your device's continuing security.
3.

Use Ad-blockers and Pop-up Blockers.

It is critical to battle dangerous material and unwanted pop-ups to improve online security and enjoy continuous viewing. Ad-blockers and pop-up blockers like Adblock Plus are a wise option.

These browser extensions protect you from annoying advertisements and pop-ups, resulting in a cleaner and safer streaming experience on sites like MyFlixer.

Adblock Plus is simple to install and provides excellent protection against online disturbances.
Our Thoughts
Regarding streaming online, the platform's security and validity are critical. Unfortunately, MyFlixer falls into a grey area
It isn't a legitimate streaming service, and depending on mirrors can be dangerous. While it may provide free access to protected information, the impact on content providers must be considered.
Frequently Asked Questions
Q. Is Flixter Free?
Ans. Yes, Flixter is entirely free. This online streaming service offers access to an extensive collection of over 10,000 films and TV series, making it a handy and cost-free choice for movie and TV show fans.
Q. Which is the Best Alternative to MyFlixer?
Ans. Other streaming services, without any question, provide similar features and content collection.
Crackle
Pluto TV
Tubi
Peacock TV
SolarMovie