Curious about how to read Manga online? Not to worry; you are landed on the perfect page.
This article delves into the ins and outs of online manga reading and introduces you to the best sites for free Manga with how to read Manga guide.
Manga, or Japanese comic books, have caught the hearts of young people worldwide with their colorful cast of characters and enthralling narrative, transforming it into a pop cultural phenomenon that demands people of all ages and interests.
Besides that, if you are an enthusiastic manga reader, Tachiyomi is the best app for reading Manga. You can easily download the Tachiyomi app on your device.  
With various websites and platforms available, Manga enthusiasts can now enjoy their favorite titles online from any location and at any time. 
However, choosing the ideal sites for free manga reading can be challenging due to the numerous options available.
In this article, we will walk you through the basics of reading Manga online and introduce you to the best sites for free Manga.
Are you excited to begin? Let's get started with our guide!
Manga – Brief Overview
Manga is the English word used to describe Japanese comics. It is the Japanese term for comic books and graphic novels.
Comics and cartoons are both referred to as Manga in Japan.
Most manga stories are composed in black and white, which helps readers assimilate the substantial amount of content without any interruptions. 
However, specific special releases in full color are available. Ameri-Manga, created by American writers but following a Japanese style, is a noteworthy variant of Manga. 
Although there are typically minimal disparities between this type of Manga and its Japanese counterpart, the writers' cultural backgrounds significantly impact their writing. 
Also, if you are an anime fan and want to enlarge the anime image of your favorite anime characters, read our blog to enlarge it.
Now without wasting time, we should move toward our guide for how to read Manga.
How to Read Manga Online for Free?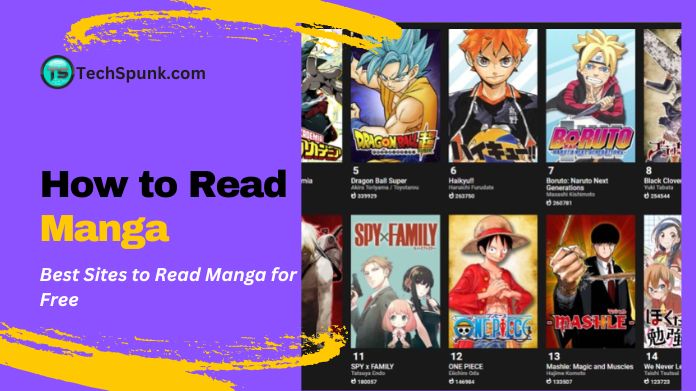 Reading an original Japanese manga volume correctly on the first attempt can be challenging for Americans.
Due to their unfamiliarity with the reading flow and panel arrangement, they may need help comprehending the content. 
Thus, it is essential to grasp the reading flow beforehand to avoid confusion while reading Manga.
Here are some essential steps you should take to learn how to read Manga properly:
1.

Selecting Manga
To start reading Manga, you must first traverse the massive array of accessible titles. With thousands of selections available, we recommend picking a genre that matches your interests. 
Once you have decided on a genre, you may look through the most popular manga volumes in that category. 
For example, if you enjoy fantasy, the digital edition of Dragon Ball may be a good option for you. Conversely, science fiction fans may appreciate reading Ghost in the Shell.
2.

Getting Started
Once you have selected a manga title that piques your interest, it's time to start reading! If you have opted for a series, beginning with the first title is recommended to immerse yourself in the story from the beginning fully. 
Luckily, the issue number is usually displayed on the cover of most manga volumes, making it easy to determine the correct order in which to read them.
3.

Right to Left Reading
Upon opening a manga, one quickly realizes that it is to be read in a different manner than a book written in the United States, and here most users ask how to read Manga.
Unlike graphic novels and books from Western culture, the spine of a manga should be located on the right side. 
To ensure that you begin reading from the correct side, verify that the title, author, and edition are displayed on the front cover. 
It is important to note that manga panels are to be read from right to left, unlike American books, which are read from left to right.
Thankfully, many mangas published in the United States have cautions on the left side to prevent you from reading them backward.
4.

Reading Panels
As you begin reading Manga, remember that it follows a format similar to graphic novels, where the story is conveyed through panels instead of blocks of text. 
Each panel typically features dialogue accompanied by images and horizontal writing. 
To properly read Manga, begin in the upper right-hand corner and proceed from right to left, top to bottom, following the panels. 
Start by reading the right page before moving on to the left. If the panels are vertical, begin with the topmost discussion on the right page.
You can activate Funimation on any device if you want to stream your favorite videos or animated series. Funimation is an anime streaming service.
7 Best Sites to Read Manga Online for Free
Most Manga lovers are in search of a manga-reading platform and continuously ask, "Where to read Manga for free?" 
So for that users, here we provide a list of top sites that make it easy to find popular Manga.
1.

Crunchyroll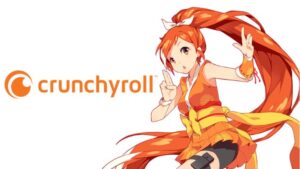 Crunchyroll is known primarily for its anime streaming service. It also offers a treasure trove of manga series for enthusiasts. 
Whether at home or on the go, the site covers you with plenty of free Manga, including popular titles like Read One Piece Manga.
Additionally, Crunchyroll provides a convenient app for mobile reading. To unlock the complete manga library.
You can sign up for Crunchyroll Premium at $7.99 per month, which grants you access to both anime and manga content on the site.
2.

Manga Kakalot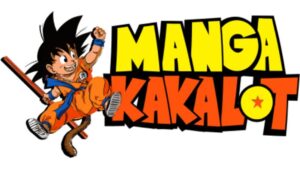 Manga Kakalot offers more than just your usual manga series, with a vast selection spanning 40 different genres, catering to readers seeking variety.
Whether you are looking for popular titles or lesser-known gems, Manga Kakalot has you covered. 
Additionally, the platform offers user-friendly options to enhance your reading experience, such as choosing image servers and adjusting page margins.
3.

Book Walker
The Book Walker website offers a vast collection of Manga, but to avoid struggling with Google Translate, access the global version. 
Remember that the Book Walker app is necessary for reading your chosen Manga.
4.

Comic Walker
Comic Walker is a well-known manga site in Japan. It offers many famous series, including the most recently read One Piece Manga updates. 
The excellent news is that the site enables simple language change to English, allowing for a more seamless reading experience. 
Although not all series are free, the site does provide the opportunity to purchase more content for individuals who wish to go further into a specific series.
5.

Viz Media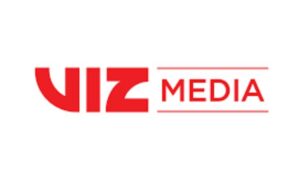 Creating an account is necessary to read Manga online on Viz Media legally.
You can enjoy weekly rotating comics by subscribing, while individual titles can be purchased on the website or app.
6.

MANGA Plus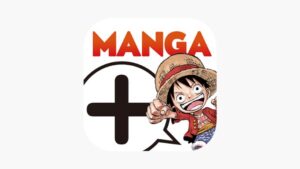 Manga Plus is a legal way to read Manga for free. Nevertheless, while Manga Plus does offer access to select Shonen Jump titles, not all of them are available, and particular chapters may be inaccessible.
I advise trying Manga Plus as a test to see whether you want to invest in a membership.
7.

Readm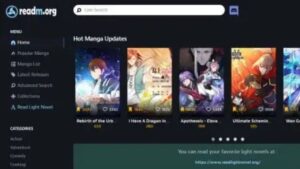 The site Readm has a well-organized layout that prominently displays the finest and widely-read manga series on its homepage, accompanied by an extensive range of genres for exploration.
The series' scans are of superior quality, ensuring an enjoyable reading experience.
Over to You!
Reading Manga is an excellent way to introduce Asian culture. It is, nonetheless, essential to learning how to read Manga. 
With these many options for reading your favorite Manga or discovering a hidden treasure, the only thing left to do is begin reading. 
Which manga series are you most fond of? Let us know below in the comments section.