If you're an avid gamer, you'll be familiar with Robux. But how much Robux are 50 dollars? Let's take a look at the value of this virtual currency.
The popular game creation platform Roblox hosts a growing number of games. Players and developers use Robux, the in-game currency, to pay for game upgrades and avatar cosmetics.
Buying Robux costs real money, and prices change frequently based on demand, supply, and other market factors.
If you have Robux and want to sell, please check your Robux to USD cost quickly with the Robux calculator.
That's why you must know how much Roblox are 50 dollars in 2023. Let's begin!
What is Robux?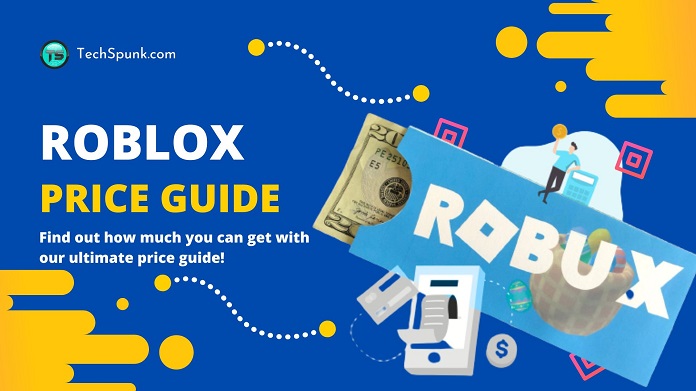 Robux is the main currency used in the Roblox game series. Roblox is a gaming platform where players can use this currency to purchase any goods available in the game.
Roblox offers several Robux packages with different quantities and prices. Gamers can buy these packages, make their games more fun, and even create new games on the platform.
To obtain Robux, players must pay with real money. Robux was first launched in Roblox on May 15, 2007, as a replacement for Roblox Points.
Robux wasn't the only official in-game currency at the time. Roblox deleted another currency named Tix on April 14, 2016, leaving Robux as the only currency.
As a result, all paid items have been sold using Robux as the sole medium of exchange since then.
Now, you must be thinking, how much Robux are 50 dollars? Let's get to know that.
How Much Does Robux Cost?
Roblox offers players and developers a fantastic range of gaming experiences. Most features are free, but you can purchase additional advantages with the in-game purchase from currency Robux.
There exist various ways to purchase Robux. Robux is available for purchase on the Roblox website. You can visit the Roblox Upgrade page, log in to your account, and buy.
You can also purchase Robux through the Roblox app for iOS and Android. Robux costs real money, so you need to beware of scammers offering free Robux generators.
Microsoft Rewards and Roblox game developers sometimes offer free Robux, but most require you to spend real money to purchase Robux. You can buy Robux only from the Roblox company.
How to Buy Robux?
You can get free Robux with some old accounts that are unused. If you want to know the answer to "How Much Robux Are 50 Dollars?", keep reading this section.
1.

Direct Purchase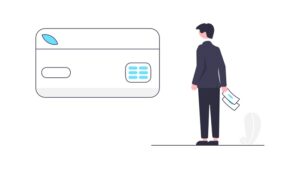 Since September 26, 2008, players can buy Robux from the official website. However, after December 11, 2012, Roblox launched the in-app Robux buying feature.
If you are going to purchase Robux for the first time, you will need the following:
$4.99 for 400 Robux
$9.99 for 800 Robux
$19.99 for 1700 Robux
To buy Robux through additional value packs on Xbox One, Mac OS, and PC web pages on your browser and app carts, you will need the following:
$49.99 for 4500 Robux
$99.99 for 10,000 Robux
$199 for 22,500 Robux
$399 for 75,000 Robux
2.

Subscription Packages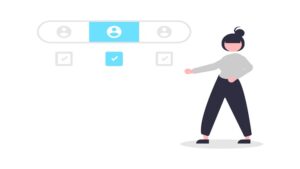 You can purchase Robux through the Roblox Premium monthly subscription service. There are three premium subscription levels.
Each subscription gives you 10% more Robux than the direct purchase method.
You'll also get exclusive premium perks, such as the feature to trade items with other players, premium benefits, and exciting avatar items.
You will acquire free exclusive virtual items with every Premium subscription. The three Roblox Premium packages are:
Premium 2200:- In this premium package, you will get 2,200 Robux at $19.99 every month.
Premium 1000:- In this premium package, you will receive 1,000 Robux at a $9.99 subscription fee monthly.
Premium 450:- This premium package offers you 450 Robux every month at $4.99 monthly.
3.

Roblox Gift Card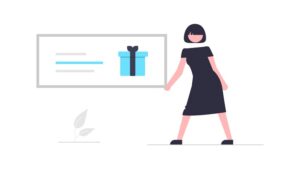 You can also purchase Robux as a gift card. You can buy it for yourself or give it to someone else.
Roblox gift cards are available on his Roblox website and app.
Also available from major retailers such as Walmart, Amazon, and Best Buy.
You can choose either a digital card or a physical card. Physical cards incur additional shipping and handling charges.
Most gift cards have a fixed price, but some retailers may allow custom pricing. Roblox gift card prizes are:
$10 for 800 Robux
$20 for 1600 Robux
$30 for 2,400 Robux
$40 for 3,200 Robux
$50 for 4,500 Robux
$75 for 6,000 Robux
$100 for 10,000 Robux
$150 for 12,000 Robux
$200 for 16,000 Robux
Frequently Asked Questions
Q. How Much Robux Are 10 Dollars?
Ans. You can purchase 800 Robux for 10 dollars. However, you will get an 80 Robux bonus if you are a premium subscriber.
Q. How Much Robux Are 20 Dollars?
Ans. You will receive 1,700 Robux for 20 dollars.
Q. How Much Robux Are 30 Dollars?
Ans. In exchange for 30 dollars, you will receive 2400 Robux.
Q. How Much Robux Are 50 Dollars?
Ans. For $50, you can purchase 4,500 Robux. However, if you have a premium card, you will receive an additional 450 bonus Robux.
Our Thoughts
No one can deny the impact of Roblox games in today's time. So, make your Roblox gaming experience much more vibrant by purchasing Robux.
If you ever need to know "How much Robux are 50 dollars?", check out this article and clear all your doubts about the prices of Robux.