Whether you've dipped your toes into the gaming arena or are a seasoned player, download the Game Vault App for iPhone to get your hands on the new and engaging game titles.
Game Vault is a go-to choice for gaming enthusiasts that lets you build your game collection. It is widely acknowledged for its massive database offering vast information about each game.
So, what's on your mind? Are you ready to step into a universe of endless choices? Keep scrolling the page to learn how to get Game Vault iOS on your iPhones and iPads.
If your heart is still not filled and your eyeballs are searching for something interesting, try the scary games on Roblox or find the most popular Google Doodle games.
Shall we begin?
Game Vault – A One-Stop Platform to Manage Your Gaming Collection!!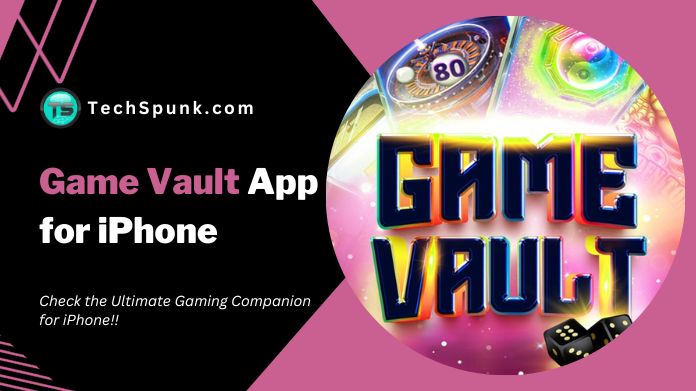 So, what's the hype all about, and why is Game Vault getting so many eyes and ears? Before we get Game Vault for iPhone, let's find out the tidbits about this app to have a clear idea.
To start with, Game Vault is a free iPhone application that allows you to manage your gaming collection on the go. It features a massive database that helps players know every single detail about the same.
Game Summary

Similar Games

Region-Specific Release Info

High-Quality Screenshots and Videos
Don't worry about the genres; this app has everything under its cuffs. Whether you are a thrill seeker or casual gamer, racing enthusiast, or want to lose yourself in spooky vibes, Game Vault has it all to keep you occupied.
What's Game Vault Good for?
Is Game Vault launched for building your game collection only? Hold your horses, as this app's possibilities are beyond imagination.
A few of them are listed here. Look closely and see if the Game Vault App for iPhone is worth downloading.
1.

Rating Your Games

Along with creating your online game collection, this app allows you to rank every game. This mainly helps other players to know whether the game is worth putting in the effort or just creating unnecessary hype.
2.

Helps Keep Track of Games You Lend to Friends

The second best feature of this game I loved is its ability to keep track of every game you lend to your friends.

Gamers' community is vast, and we often need to remember who's playing our games. But not anymore, as Game Vault iOS will let you know who's using your game from your contact list.
3.

Mark Games You've Already Played

Another thing you must find interesting when using the Game Vault is its ability to mark the game you are playing or have played. 

Interesting. It simply eliminates the hassle of opening the same title over and over again.
How to Get a Game Vault App for iPhone?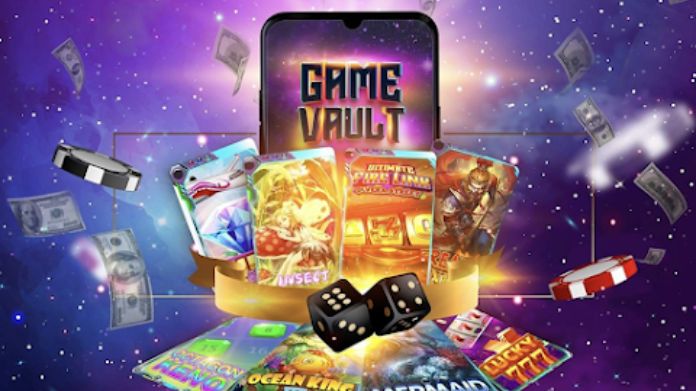 Are you excited to get the Game Vault for iPhone but need help figuring out where to start? Please don't freak out, as we've got you covered.
Our experts have compiled the step-by-step instructions to download the Game Vault on your iPhones and iPads with a swipe of your fingertips.
Thankfully, the Game Vault is available on the official App Store, so you don't have to invest so much time and effort.
Are you ready? Here we go. 
Open the Apple 

App Store

 and add "Game Vault" in the address bar.
Click "Search," and the page with the Game Vault app for iPhone will appear on your screen.
Tap the "Get" button, and the process starts now.

Depending on your internet speed, it may take a few seconds to complete.

Once done, exit the App Store and locate the Game Vault app for iPhone on your home screen.

Launch the app and lose yourself in endless possibilities to enhance your gaming experience.
Frequently Answered Questions
Q. Is It Safe to Download the Game Vault App for iPhone?
Ans. Yes, absolutely. Game Vault app for iPhone is available on the official App Store; hence, you can download it without having second thoughts.
Q. Do I Have to Pay Bucks to Get Game Vault iOS?
Ans. No, not at all. The free app lets you enter this gaming arena without hurting your wallet.
Q. What Gaming Collection Can I Manage With the Game Vault?
Ans. With Game Vault, you can organize your collection into three categories: Library, Wish List, and Pre-Ordered Games.
The Bottom Line
It's all that we know about the Game Vault. We hope our guide has resolved your queries and helped you understand the step-by-step instructions to download the Game Vault App for your iPhone.
Game Vault is a one-stop shop for gaming junkies packed with titles that will keep you hooked for hours.
So, don't wait any longer. Get the app now and enjoy gaming like a pro.