Snapchat is a top-rated social media platform allowing users to share messages and snaps with friends.
Its popularity is due to entertaining features, including sharing location with friends, adding funny filters to your images, and more.
The crazy Snapchat fans even fervently download Snapchat on PC and Mac devices. Jonathan May and Evan Spiegel developed this app in the year 2011.
This app lets you stay in touch with your friends and family, share your pictures, and stay out of the world. Also, people flock to Snapchat due to its range of filters and photo editing tools.
Although the target audience was teenagers, presently, people of every age love to spend time on it. Snapchat even lets you enable dark mode on Android and iOS.
Its appealing and unique features compel the developers to make Snapchat accessible on Windows PC, Macbook, Chromebook, and even Linux Computers, thanks to the latest update.
Although the Snapchat app for Windows and Mac is still in the pipeline, you can use various workaround ways to get this app on your laptop.
If you are eager to download Snapchat on PC and Mac, this step-by-step guide will help you achieve this in a few minutes.
So without further ado, let's directly dive into it!
How to Download Snapchat on PC and Mac?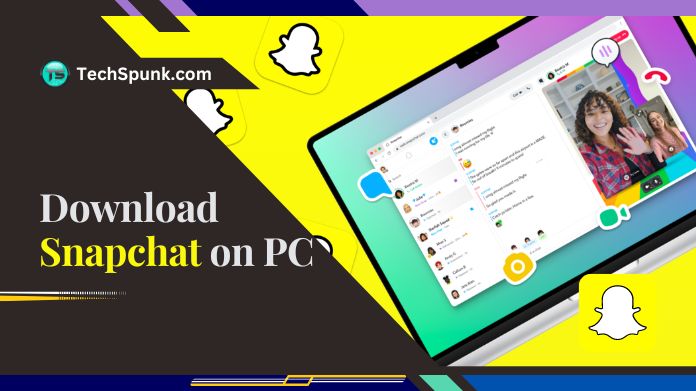 Running the Snapchat app on your PC provides you with the ultimate experience. You can use the live messaging feature on a big display to connect with your friends, share group Stories to describe your day and more.
With special lenses and filters, you can look as cool as possible. All your memorable memories will be saved in the form of Photos and videos.
You can use its unique features including attractive lenses, mostly Butterflies Lens, and filters like Buzz Cut.
So downloading this communication app on your PC and Mac is entirely worth downloading.
Easy Ways to Download Snapchat on PC and Mac
Since the official app is unavailable, people use different ways to get Snapchat on their PCs.
We are going to share some reliable and simple ways to do so.
1.

By Using BlueStacks
BlueStacks delivers one of the best ways to run Snapchat on a PC. The powerful Android Emulator Software lets you run any Android app on your Desktop.
With the help of this software, you can run thousands of productivity apps without needing mobile devices.
The beauty of this software is that it is compatible with Android and iOS operating devices, and you don't need to invest anything to access it.
Bluestacks have lots of good qualities that are not possible to describe here. However, due to its sleek and modern interface, we found BlueStacks perfect for running Snapchat on PC and Mac.
Below are the steps to use BlueStacks to download Snapchat on PC and Mac:
On PC:
First, you must open your device's web browser and visit the official website of 

BlueStacks

.

After that, tap on Download BlueStacks and launch the installer. BlueStacks will automatically be installed on your device.
Now, open the app and log in to your Google Play Account.
After that, open Google Play Store within the app and look for the Snapchat app
Tap on the install button. When the app gets downloaded, it will appear on your home screen.
Tap on the Snapchat icon and start chatting with your peers!
On Mac:
The procedure for installing BlueStacks software is quite the same.
Since you are downloading blue stacks from a third-party source, you need to change the Security permissions on your Mac device.
Before installing, open the System Preferences app on your device.
After that, click on the "Security and Privacy" option.
Under the General tab, toggle to "Allow Apps" downloaded from App Store and identified developers.
Now, follow Steps 1 and 2 to install BlueStacks on Mac.
Once done, sign in to your Google Account.
Open Google Play Store to search Snapchat. Download and install the app on the Emulator. That's how you can use Snapchat on a Mac device.
If you are facing any difficulty or problem while using Snapchat on Bluestacks, you can try these alternate Emulators:
Nox App Player

Remix OS Player

KO Player
2.

By Using Wavebox App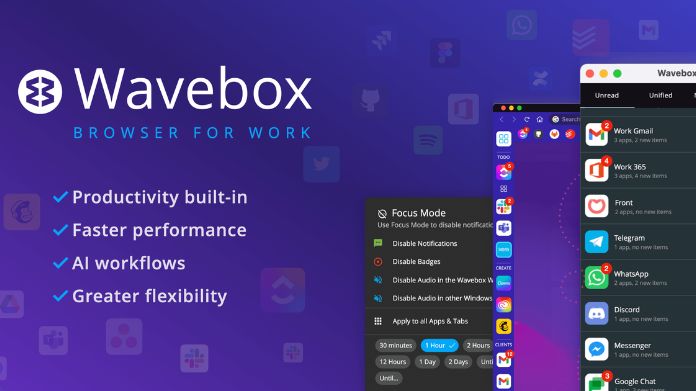 Wavebox is a powerful app that lets you efficiently run the Snapchat app on your Desktop. This app allows you to manage multiple Snapchat Accounts, as switching is quite simple.
To get the Snapchat app on your Desktop, follow the steps below:
First of all, Download Wavebox.
Once it gets installed, double tap on the installer on Windows and MacOS.
Drag Wavebox to the Applications folder
Tap the add button on the sidebar and look for the Snapchat app.

Follow the on-screen instructions and sign in to your Snapchat Account.
3.

By Installing ChromeOS on a PC to Get Snapchat Web

ChromeOS supports all Android apps. So installing ChromeOS is a 100 percent working way to get Snapchat on your Desktop.

However, installing ChromeOS on a PC is tricky, and you need to say goodbye to the Windows Operating System. That's why we do not recommend this method.
Frequently Asked Questions
Q. How Can I Install Snapchat by Using Nox Player?
Ans. Using Nox Player, you can easily install Snapchat on your PC and Mac.
The steps are:
First, open your device's web browser and download the Nox player.
Install this Android Emulator on your PC.
Now, open this Android Emulator and tap on Google Play Store.
In the Search bar, type Snapchat, and the result will appear on the screen.
Finally, tap on Install; the shortcut will appear on the screen.
Q. List Some Alternatives to the Snapchat App
Ans. The Alternative of Snapchat lets users share snaps with friends and family. The app must have unique and appealing features.
Some of its best alternatives are:
Instagram

Flicker

Retrica
Final Words
Snapchat is widely popular because Celebrities and Millennials access it globally. Once Snapchat installs on your PC and Mac devices, you can view your friends' snaps quickly.
With the help of a webcam, users can even send their snaps. I hope you understand how to download Snapchat on PC and Mac.
Which method do you find most suitable? Do let us know in the comments section below. Keep connected with us for more guides.
Thanks for reading!!