Love Pokémon? 
Discover the best Pokemon game for Switch Nintendo with our top picks, and embark on an unforgettable Pokemon adventure!
With its hybrid design facilitating in-person trading and battling, the Nintendo Switch provides an optimal platform for advancing the mainline series of Pokemon games. 
This feature has been integral to the popularity of handheld Pokemon games in recent decades, and the Switch's versatile nature allows it to continue this legacy seamlessly.
Since its release, numerous captivating Pokemon games have been available for fans to enjoy on the console, offering a wide array of options that can be daunting. 
However, we've got you covered with a curated list of the best Pokemon game for Switch Nintendo under TechSpunk!, including mainline series and spin-offs, so your journey is nothing short of thrilling.
Are you searching for the best Pokemon Card Maker software? Check out our guide to choosing the best one.
So grab your joy-cons, power up your Switch, and prepare for an incredible Pokemon experience over the best Pokemon game for Switch!!
Best Pokemon Game for Switch Nintendo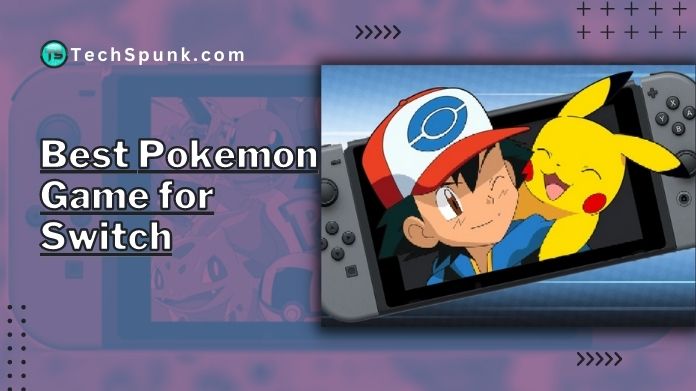 Check the given list to pick the 12 best Pokemon game for Switch Nintendo.
1.

Pokemon Scarlet and Violet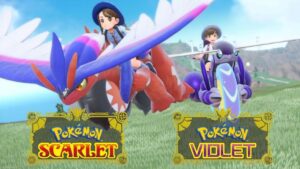 Upon its release, Pokemon Sword and Shield received instant critical acclaim, becoming the second-best-selling titles in the franchise.
The games marked a significant milestone as they were the first entirely new core series games for the Nintendo Switch.
Additionally, they introduced raids as a staple feature of the series and were praised for their thoroughly enjoyable storyline, which remains a popular topic of discussion among fans today.
2.

Pokemon Legends: Arceus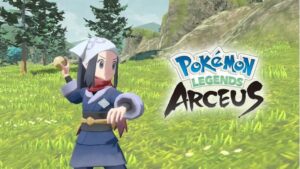 Pokemon Legends: Arceus is widely regarded as one of the most experimental and best titles released on the Nintendo Switch. 
Its positive reception led to multiple accolade nominations, including Best RPG at The Game Awards. 
The game prioritizes exploration and capturing, offering players greater freedom to explore the open world compared to Sword and Shield, which had more limitations. 
Notably, Pokemon in Legends: Arceus can pose a genuine threat to players, adding an element of challenge and caution to gameplay and setting it apart from other titles.
However, users can play Gen 3 Pokemon using PokeMMO. Read the detailed guide to download PokeMMO on iOS.
3.

New Pokemon Snap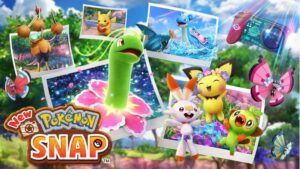 New Pokemon Snap, a sequel to the 1999 classic, retains much of the original's charm. 
In the game, players can explore the natural habitats of various Pokemon and snap photos of them. 
However, more than just any photo will be required – capturing different Pokemon behaviors is necessary to progress. 
This unique approach to photography offers players a new perspective of Pokemon that they've never seen before. 
Besides being charming, the game's allure is further elevated by the prospect of snapping photos of mythical Pokemon, such as Mew.
4.

Pokemon UNITE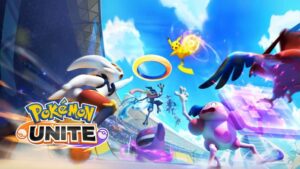 Pokemon's attempt to enter the MOBA genre may not have been as thrilling as expected by die-hard Pokemon-loving DOTA or League of Legends players.
It could be described as a "MOBA-lite" experience.
It is a similar format to those games but toned down, possibly due to its Pokemon theme, aimed at a younger audience. 
Nevertheless, being free-to-play can still be an enjoyable way to pass a rainy afternoon.
5.

Pokemon Brilliant Diamond and Shining Pearl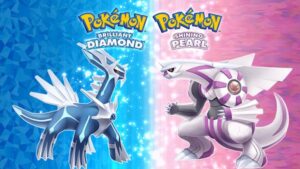 Pokemon Brilliant Diamond and Shining Pearl are remakes of the classic Pokemon Diamond and Pearl games.
While they have received criticism for not incorporating quality-of-life improvements.
Fans of the original games will appreciate the faithful recreation with updated graphics. Nostalgia plays a significant role in the appeal of these remakes, making them a must-play for those who loved the originals.
6.

Pokemon Café ReMix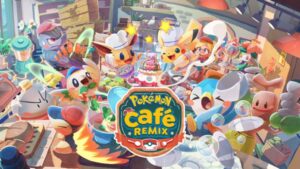 Pokemon Café ReMix is a mobile puzzle game that can be downloaded for free.
Still, it also includes in-app purchases for virtual currency, which can be used to expedite progress or acquire premium items. 
In this game, players get to run their very own Pokemon café, serving delectable drinks and treats to their Pokemon customers.
7.

Pokemon Mystery Dungeon: Rescue Team DX
While the Pokemon Dungeon series was once an enjoyable experience for players, it has since fallen into obscurity. 
Nintendo's recent attempt to revive the franchise could have been more successful. 
Nevertheless, these games may offer an exciting alternative for fans seeking a unique way to experience the Pokemon universe. 
However, investing in them may be challenging, given their steep price point.
8.

Pokemon Stadium 2
"Pokemon Stadium 2" offers Pokemon enthusiasts the chance to engage in 3D battles and training sessions with their cherished creatures, akin to the primary Pokemon RPGs.
Additionally, the game boasts various entertaining and demanding mini-games that can be enjoyed solo or alongside companions. 
Critically acclaimed for its exceptional graphics, gameplay, and multiplayer capabilities, this game is a must-try for all gaming lovers.
9.

Pokemon: Let's Go, Eevee/Pikachu!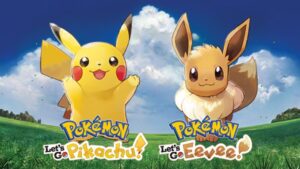 The Pokemon Company and Nintendo released two video games for the Nintendo Switch console:
"Pokemon: Let's Go, Eevee!" and "Pokemon: Let's Go, Pikachu!".
Players can commence their adventure by selecting either Eevee or Pikachu as their starting companion Pokemon, who will be a faithful ally throughout the game. 
These games deliver an updated yet nostalgic gameplay experience for fans of Pokemon by integrating elements from classic Pokemon games with features from "Pokemon Go," resulting in an exceptional gaming experience exclusive to Nintendo Switch consoles.
10.

Pokemon Quest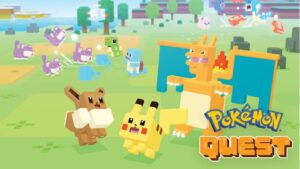 "Pokemon Quest" is another best Pokemon game for Switch, an action-adventure game.
It is developed by Game Freak and published by The Pokemon Company, available for free-to-play on Nintendo Switch, iOS, and Android devices. 
In this game, players lead a squad of adorable, cube-shaped Pokemon on a quest to explore Tumblecube Island, an enigmatic territory replete with concealed riches and formidable adversaries. 
The game's aesthetic is characterized by a distinctive blocky, voxel-based graphic style, which imparts a unique appearance.
11.

Pokemon Sword and Shield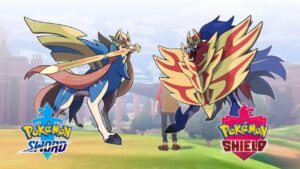 Despite the games' buggy nature and potential polish by Nintendo, Scarlet, and Violet have introduced an open-world experience.
Nevertheless, it remains a fantastic game that many fans consider to be their favorite, and rightfully so.
This installment is the largest in the franchise, attracting a new player base, and it could have claimed the title of the best game on the Switch and the most excellent Pokemon game from the entire franchise had it has been more refined. 
12.

Pokken Tournament DX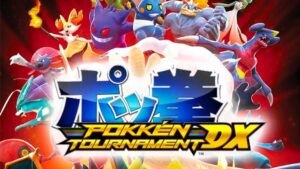 Pokkén Tournament DX is one of the best Pokemon games for the Switch Nintendo console that entails one-on-one battles between many Pokemon characters.
Players get to assume control of their preferred Pokemon and engage in high-octane fights against other Pokemon characters. 
The game provides diverse gameplay modes, including single-player and multiplayer versions and online battles. 
The gameplay mechanics of Pokken Tournament DX are an amalgamation of conventional fighting game strategies and distinct Pokemon elements.
Final Thoughts
Nintendo Switch offers a fantastic variety of Pokemon games that cater to the preferences of all Pokemon enthusiasts. 
The 12 best Switch Nintendo Pokemon games this article highlights offer a unique and engaging gaming experience.
So, what are you waiting for? 
Grab your Switch console, choose your favorite Pokemon game, and embark on an exciting journey into the world of Pokemon!