PokeMMO on iOS: Did you know that PokeMMO is now available on iOS?
It's true!
PokeMMO is a fan-made MMORPG emulator that helps iPhone users play Gen 3 Pokemon online games since the game is unavailable on the App Store.
The most exciting aspect of the iOS version of PokeMMO is that with its fantastic move pool feature, it can learn a series of changes to balance the game and travel between different regions when you have all four badges.
Here's a comprehensive list of the Pokemon card maker apps for Android and iOS devices. Review them and make an informed decision.
So what are you waiting for?
See the next section and learn how to download PokeMMO on iOS quickly.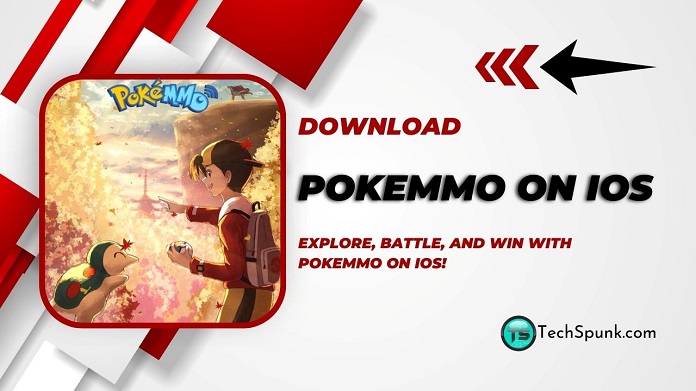 Steps to Download PokeMMO on iOS
Here's an easy-to-follow guide to downloading PokeMMO on iOS. But before diving into it, you must remember that it is available like a beta program for iOS devices.
The final PokeMMO version specially designed for iOS still needs to be discovered. But we are hoping it will be available to download shortly.
Step 1.

PokeMMO iOS Registration
To begin with, you first need to go to the PokeMMO Registration Page. You must submit all the details to register for PokeMMO on iOS.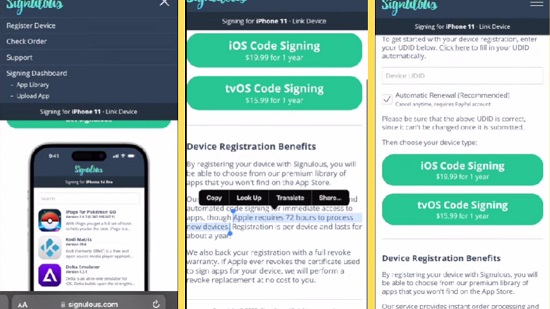 Step 2.

Install Altstore
Once you have registered for PokeMMO on iOS, the next step is installing Altstore on your iPhone.
The process of downloading Altstore on your iPhone is simple. First, grab your computer and go to the Altstore Official Website.
After you have arrived at the official webpage of Altstore, download it on your computer on either a Windows or Mac PC.
Open the search bar and type "Altserver."
Run the Altstore, then.
Now it's time to connect your iPhone to your PC to install PokeMMO on iOS.
Install Altstore on your iPhone.
Then, finally, you need to download the IPA file that combines Emulators and Tweaked++ apps with Paid Apps for free.
Installing Altstore will benefit you in various ways. You can now sideload any app and run it on your iPhone, which is otherwise not available on the App Store, just like PokeMMO on iOS.
With these steps, you can easily download and install Altstore on your iPhone without encountering irritating Altserver errors.
Step 3.

Download PokeMMO on iOS
After installing Altstore on your iPhone, it's time to download the PokeMMO IPA file.
Step 4.

Run Altstore on Your iPhone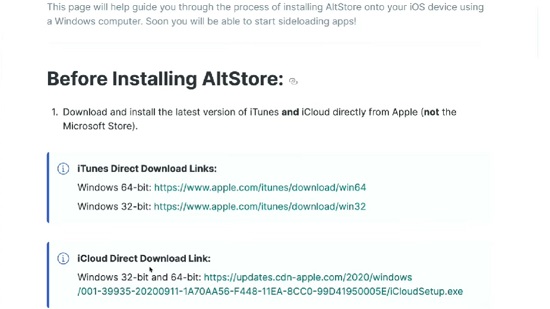 After downloading the PokeMMO IPA file on your iPhone, run the Altstore and visit the "My App" section.
After that, click on the "+" icon at the top-left side and select the PokeMMO IPA file. Then, you will need to follow easy on-screen directions to load the PokeMMO on iOS successfully.
Step 5.
Launch Pokemmo With the App Launcher on Your iPhone
Now, you should run the IPA file of PokeMMO on iOS with the help of the app launcher.
Step 6.

Collect the Supported ROMS From the Game Menu
You will require some compatible roms like either black or white 1.
All the current optional content-compatible roms are Emerald, Fire Red, and Platinum.
All the current optional visuals compatible roms are SoulSilver or HeartGold.
Step 7.

Start Enjoying Playing PokeMMO on iOS
That's it. You have arrived at the final stage, where you can play PokeMMO on iOS after completing all the instructions mentioned above.
However, you may still need help running Altstore on your iPhone. For quick fixes, check out the section below.
Why Does Your iPhone Say "Couldn't Find Altserver"? How to Fix It?
The "Couldn't Find Altserver" error occurs when your iPhone gets disconnected from your PC.
Take a look at the quick fix guide to remove this error.
First, you need to disconnect your iPhone from your PC.
Close Altstore on your PC as well as on your iPhone.
Reconnect your iPhone with your PC using a USB cord.
Launch the Altstore app on your PC.
Lastly, open Altstore and sign in to it on your iPhone.
Wrapping Up
Although PokeMMO came out as an IPA file for iOS users, we are sure it will launch an especially designed iPhone version soon.
Following these instructions appropriately allows you to enjoy PokeMMO on iOS without hassle.
Share this easy guide with your friends and enjoy PokeMMO on your iPhone.