Android or iOS are used by most people nowadays, but the tables are turning, and some of the old players are all set to make a significant comeback. Yes, you guessed right – we are talking about Linux phones.
Linux phones tend to be a highly reliable and secure system to add to your collection. If you add a Linux-based smartphone to your list, there's no need to Find a dead iPhone or get worried about Android battery life.
Although Android is built on the Linux kernel, running the authentic version of Linux is something you can't get enough of.
So, if you're looking for the best Linux phones to try out as your first or new phone, we've compiled a list of all the best choices.
The guide also outlines some benefits of using Linux-based phones to make a worthy choice.
What is a Linux Phone?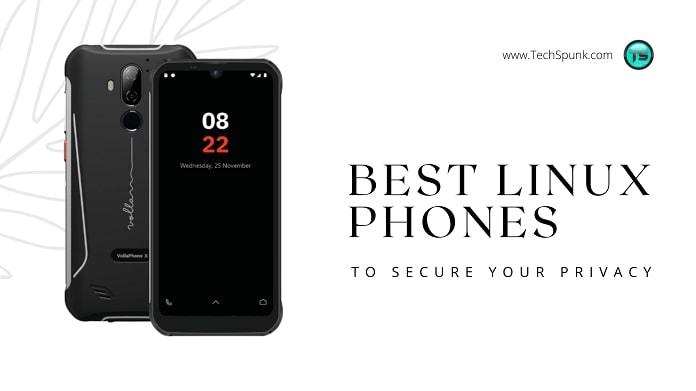 Linux for mobile devices, also known as mobile Linux, is a Linux-based operating system on portable devices with a touchscreen.
Smartphones and tablet computers are the most common, but recently, some mobile phones, personal digital assistants, and portable media players with touchscreens have been included.
Linux phones are a recent addition to the Linux range of use, and Google's Android operating system pioneered the concept.
Moreover, these don't require a magnetic charging cable for the phone, making them an excellent choice for users.
Why Do You Need to Use Linux-Based Phones?
Before getting into the list of the best Linux phones, let's first understand their benefits.
1. Authentic OS Experience
The pure experience is one of the numerous reasons users prefer Linux to alternative operating systems.
Vanilla Android experiences are popular among Android fans, such as those on phones like the Google Pixel.
Bloatware is rare, if at all, on Linux mobile devices. That encourages smooth operations and, more importantly, creates an open environment.
2. Snappy Experience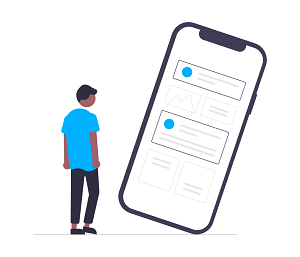 Linux distributions consume fewer system resources, and mobile devices are no exception.
Also, Linux on mobile improves responsiveness.
While your Android or iPhone may get slow, a Linux Smartphones distribution is unlikely to do so.
We tell you that the Linux phone will never be slow.
3. Compatibility with Linux-based desktop computers
Android and iOS, without a doubt, have the most extensive and well-known app stores. Nonetheless, desktop app compatibility is available on mobile Linux.
As a result, Linux devices can run OpenOffice, LibreOffice, and Rhythmbox. Moreover, you can use the reverse phone lookup to retrieve the required information.
4. Upgrades to the Operating System
OS updates for Android operating systems are intermittent at best. Upgrades are dependent on both the device and the carrier.
While a phone on one company might get an upgrade to a newer Android version, a phone on another company might not.
Mobile Linux, on the other hand, provides you with regular updates.
5. Customizations galore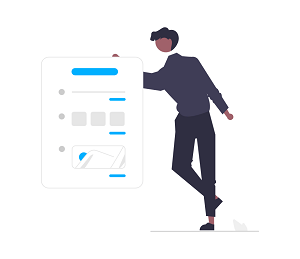 Linux can get customized in ways, from operating systems to modular installations. Linux is adaptive and flexible on a small screen.
Plasma Mobile, a Linux-based touchscreen operating system based on Kubuntu, is compatible with the Google Nexus 5.
It's capable of running Ubuntu phone apps and Android apps.
If you are an Android or iOS user and want to use premium app features or in-app purchase features free of cost, then worry about not downloading the AppYeet app for such premium features.
10 Best Linux Phones Used for Privacy in 2023
Looking for the best Linux Smartphones? Keep on scrolling to find the 10 best options you can add to your collection without having a second thought.
All of them are worth choosing while offering value for money.
1.

GPD Micro PC

Sale
GPD Micro PC Linux Phone Features
GPD MicroPC has a Strong Performance with Ultra...
GPD MicroPC is Compatible for IT fields and more...
RAM/ROM: 8GB LPDDR4 RAM/256GB super capacity M.2...
RJ45 interface for wired network access, and...
Screen: 6 Inches Gorilla Glass 4, Sharp full-fit...
Pros
Low power consumption while delivering strong performance
Extensible for more peripherals
Cons
It doesn't feature a touchscreen.
Counted amongst the best Linux phones, the GPD MicroPC is a portable laptop created and built by GPD for industry professionals and mobility scenarios. It is only 440g in weight and contains numerous interfaces.
It is an ideal option for people in communication, exploration, mining, archaeology, manufacturing, service chain, call center, business services, government military, and many other industries.
This phone is also a clamshell computer with HDMI, USB, Ethernet, Serial interfaces, and durable construction.
2.

PUNKT MP02 New Generation
PUNKT MP02 New Generation Features
Distraction Free: The MP02 4G cell phone makes it...
Unmatched Privacy: Unlike most phones, we've...
Instant Connection: When it's time to go online,...
Minimalist Design: The MP02 features a minimalist...
Made To Last: Featuring a robust, well-balanced...
Pros
Brick Phone in a Stylish Design
Digitally Secured Phone
The Punkt MP02 mobile phone is designed to ensure the technology works for us rather than against us. The concept of privacy gets embedded from the start.
As a voice phone, it moves the focus to spoken communication, which is usually more efficient and always more intimate.
The MP02 New Generation also features the first iteration of Apostrophe, a new operating system created by Punkt.
This phone boasts digital security, making it one of the safest Linux smartphones. It is compatible with Signal while enabling people to use the end-to-end encrypted feature.
3.

 PinePhone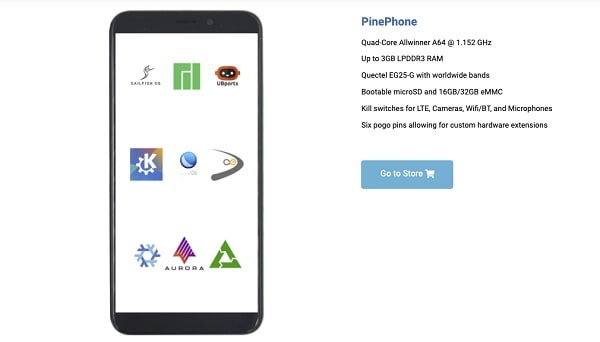 Pros
The smartphone is lightweight.
There is a 3.55 mm audio jack on it.
Cons
The camera has poor specs.
For some operating systems, RAM and processors are insufficient.
PinePhone is one of the low-cost Linux phones created by Pine 64, a Canadian startup. Its purpose is to give the user complete control over his mobile device.
Although it comes with Postmarket OS by default, you can locate any OS that works. Even though the specification is low, the main focus is user privacy.
Pinephone gets equipped with a quad-core Allwinner A64 CPU. It is available in two capacities: 2GB/16GB and 3GB/32 GB. It also features a large 5.95-inch display.
4.

PinePhone Pro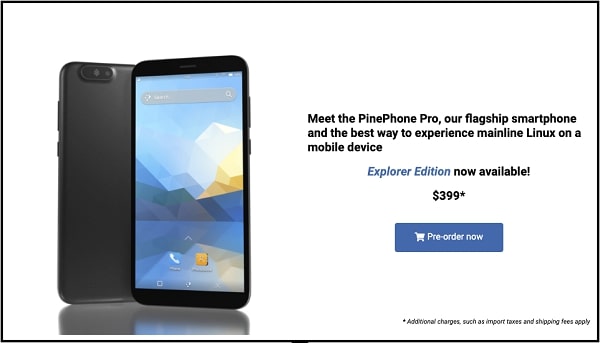 Pros
When surfing the web, it performs admirably.
The Linux-based phone, PinePhone Pro, has a brilliant in-cell IPS display with an oleophobic coating from Corning Gorilla Glass 4TM, which provides outstanding scratch resistance and image clarity.
Corning Gorilla Glass 4TM protects the camera, surrounded by a raised bezel similar to the one featured on the original PinePhone. The chassis is slightly thicker than the original PinePhone's (by around 2mm).
To accommodate the new display and increase heat dissipation, the proportions of the original design got changed.
The PinePhone Pro's back coating has a premium feel and is designed to prevent oily fingerprints.
5.

Librem 5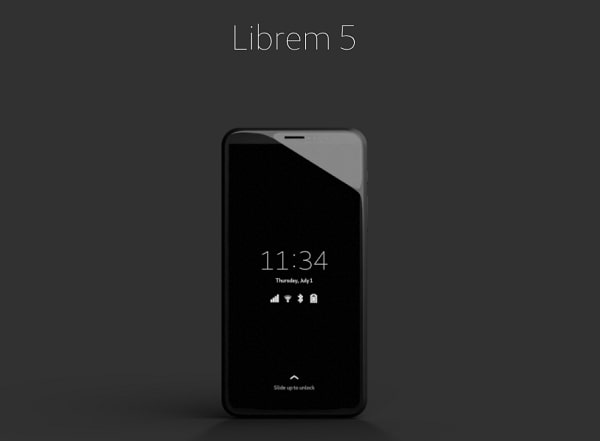 Pros
Optional intelligent and SD card readers
Nano-sim is an option.
Cons
Other smartphones are heavier than this one.
The speaker is ineffective.
Purism is known for its Linux computers and has recently stepped into the smartphone arena. The Librem 5 is the first Linux cell phone to run PureOS.
It's Purism's first smartphone running on Linux. PureOS is pre-installed on Librem 5. This phone uses an NXP i.MX8M Quad processor with a Vivante GC7000Lite GPU.
GPS, dual-band Wifi, Bluetooth, and a 4G network are also supported. Librem 5 has the same number of sensors as Android devices.
6.

Librem 5 USA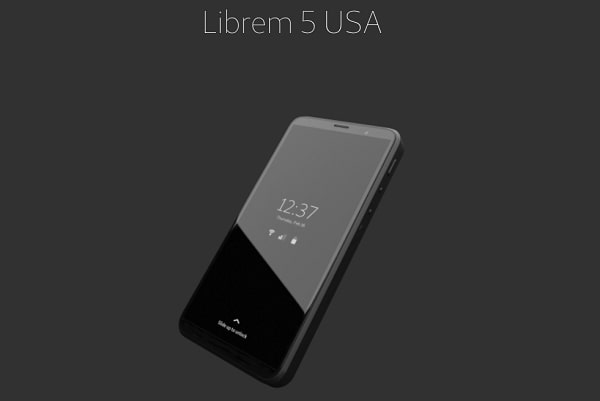 Pros
Open-source operating system
Smart Design
Good compatibility
The Librem 5 USA has the same functionalities and presence as the Librem 5, but all devices will get produced in a United States institution.
The entire mobile will be constructed in the United States, using the same manufacturing procedure as the Librem 5 devkits in 2018 and the Librem Key in 2019.
The Librem 5 USA, produced in the United States, will have a user-replaceable connection and is quite different from any other free government phone.
You will not forfeit your place in the queue if you convert your existing Librem 5 order to a Librem 5 USA purchase.
7.

Pro1-X Ubuntu Phone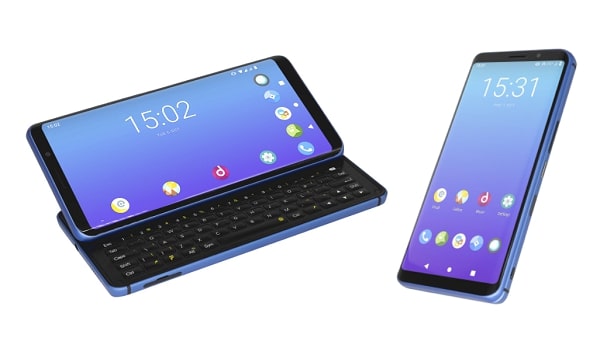 Pros
It is possible to utilize two nano sim cards at the same time.
A fingerprint reader and an RGB notification light
Cons
It's inconvenient to be a tad heavy.
With the unlocked bootloader on the Pro1 X, you can load other popular operating systems like Lineage and Ubuntu Touch.
The Pro1 X Linus phone 2023 has a one-of-a-kind design that blends a modern touchscreen smartphone with the added convenience of a landscape physical keyboard.
The advantages of both physical and virtual keyboards get combined into one slim, attractive, and wonderfully constructed device for users.
Split-screen multitasking is made easy with the slide-out landscape physical keyboard and massive 5.99-inch AMOLED display.
8.

Volla phone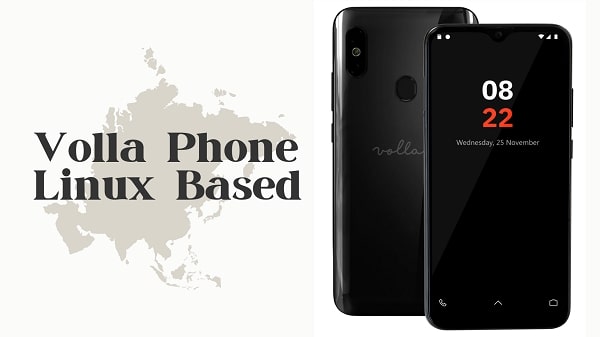 Pros
The camera and battery sections have good specifications.
Both ideas and task management can get started from here.
Cons
There is no information on screen protection.
Another new Linux cell phone on the market is the Volla phone. This smartphone got crowdfunded and is equipped with cutting-edge technology.
They used the Mediatek Helio P23 processor with 4GB of RAM. Aside from that, there are two pre-installed operating systems: Volla OS, which gets based on Android, and Ubuntu Touch.
You can utilize any of them because you don't need a Google account to use the services.
It also comes with a pre-installed VPN service and a solution for security.
9.

Volla Phone x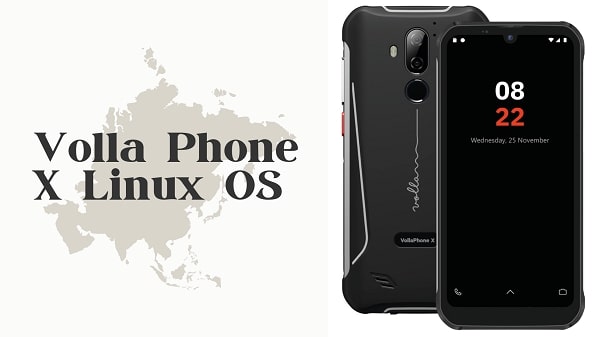 Pros
Powerful 8-core processor for smooth operation
Specially hardened Corning Gorilla Glass 3
The Volla Phone X is user-friendly and provides constant privacy protection. According to the IP68 specification, it is dust and splashes water-resistant.
With the springboard, quick menu, and collections, you may experience new simplicity through a minimalist design and a new operational idea.
One of the best Linux phones, it allows you to use vital apps in your daily life and have the best of both worlds, exactly how you want it.
You can do chores with lightning-fast access to features and information in just a single motion.
10.

Cosmo Communicator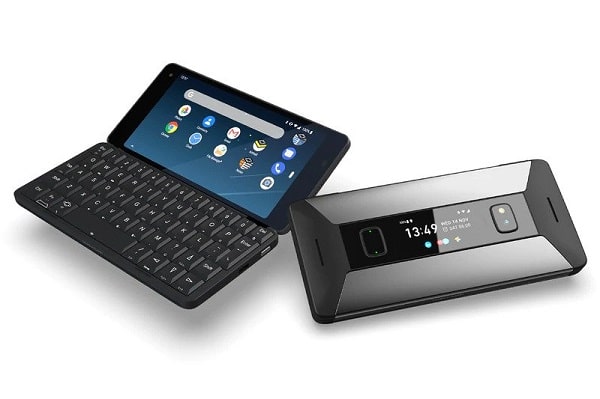 Pros
High-quality stereo speakers
The Cosmo Communicator is an ideal pocket-sized Linux phone in 2023. It's a beautiful tiny PC with a great keyboard, a global dual-SIM mobile phone, and a great camera!
The phone is required to send emails, text, edit documents, make phone calls, and snap pictures.
Cosmo Communicator is a clamshell mobile smartphone with twin screens, dual 4G, and a fully tactile keyboard.
It has a 24MP external camera for open-device photographs and movies and a 24MP internal camera for closed-device selfies and videos.
Moreover, this phone comes pre-installed with Android 9 OS.
Our Thoughts
That's all about it!! These are the most secure Linux phones available on the market.
We've gone over the most crucial points so you can make an informed choice without falling into the trap.
Our advice is to choose the one that meets your requirements while being easy on your wallet.
However, if you are looking for the best options, you must go for Librem 5 or Pinephone.
In addition, if you want an all-in-one smartphone, the Cosmo Communicator is an excellent deal.
So, what are you waiting for? Pick the best Linux phones in 2023 of your choice and make a worthy addition to your tech collection.
Last update on 2023-12-06 / Affiliate links / Images from Amazon Product Advertising API