Do you have a problem with Xbox Remote Play not working? You may learn more about the root of this problem and how you can fix it here for Xbox's Remote Play.
Xbox Remote Play is one of the most fascinating capabilities the developers offer to the gaming community. This feature allows you to conveniently access all Xbox activities from the palm of your hand. 
However, most customers reported that this feature ceased operating, disappointing them in every way. You have come to the right place if you are one of those gamers searching for a fix for that issue. 
Continue TechSpunk reading to learn how to fix the issue where the Xbox Remote Play is not working.
Here's how to fix the Xbox remote play not working, and let's play the game again.
Why is Xbox Remote Play Not Working?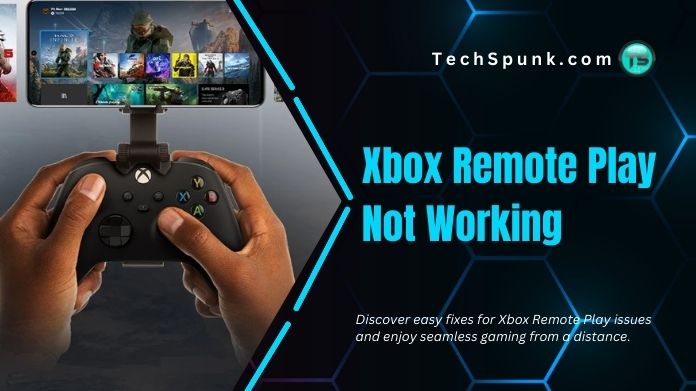 There are several reasons why Xbox Remote Play not working. The following are some typical causes of this problem:
1.

Network Connectivity
Xbox Remote Play can become inaccessible, and poor or unreliable network access can affect the streaming process.
This may involve problems with the router settings, network congestion, or weak Wi-Fi signals that may interfere with the connection.
You can go through the WiFi extender if you want to improve an existing WiFi network's coverage and signal strength.
2.

Incompatible Devices
Xbox Remote Play does not work with every device. It may cause compatibility problems and prevent remote play from operating if the device used for remote play does not satisfy the essential system requirements or needs the appropriate software or app upgrades.
3.

Xbox Console Settings
The gaming console's remote play functionality might only work correctly if the settings are correct.
Xbox Remote Play might not work if remote play is not turned on or the user account does not have the required permissions.
4.

Software or Firmware Updates
Compatibility problems can be based on out-of-date software or firmware on the Xbox system or the device used for remote play.
To ensure proper performance, keeping the console and the remote play app or software up to date is essential.
5.

Bandwidth and Internet Speed
Buffering, lag, or pauses during remote play sessions might be brought on by insufficient bandwidth or a slow internet connection. This may affect Xbox Remote Play's general functionality and stability.
6.

Firewall or Antivirus Settings
Overly strict firewall or antivirus settings on a device or network may prevent the connections required for Xbox Remote Play. Specific settings must be changed to make the remote play functionality work effectively.
7.

Console Power and Network Connection
The Xbox console will not be accessible for remote play if it is not turned on or connected to the network. Before trying remote play, ensure the console is turned on and securely connected to the network.
Notably, this list of possible causes needs to be completed, and Xbox Remote Play issues might also result from additional variables unique to specific setups or configurations. 
Xbox Remote Play's functionality can be recovered by methodically identifying and resolving the problem caused by those factors.
How to Fix Xbox Remote Play Not Working?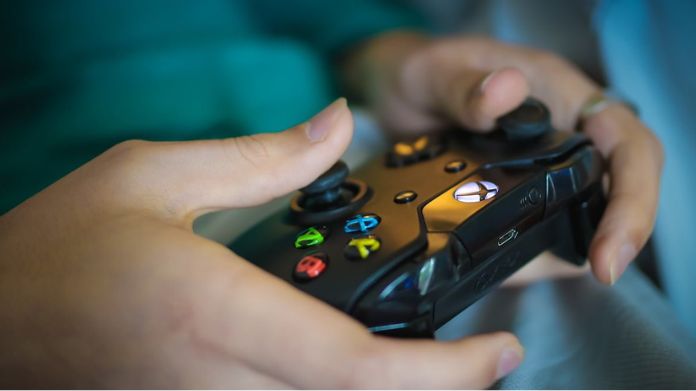 To fix Xbox Remote Play not working, you can follow these steps:
1.

Check Network Connectivity
Ensure your remote play device is connected to the same network as your Xbox console. Ensure your network connection is reliable and has enough bandwidth for streaming. Changing your router's settings or using an Ethernet connection can boost connectivity.
2.

Update Xbox Console and Device
Ensure that the most recent system updates are installed on your Xbox. Likewise, ensure your device has the most recent remote play app or software version. Compatibility problems can be solved by keeping the console and the device updated.
3.

The Black Screen Problem
Participants frequently express frustration after initiating a Remote Play session because they only see a blank screen. Although you can't see anything, you can still hear the Xbox stream noises.
This appears to impact both Windows and mobile Xbox apps, and there is no apparent cause. Restarting the Xbox is the only method to resolve the problem, which is not helpful if you are not home.
You can explore some effective solutions that will solve the Tears of the Kingdom Black Screen issue on the Yuzu Emulator.
4.

Enable Remote Features
On your Xbox, make sure the Remote Feature setting is turned on. Here's how to make it work:
The Remote Features are accessible under Settings > Device & Connections.

From there, you can click the Option to enable it.

Now check whether the Xbox Remote Play Not Working problem has been fixed.
5.

Reset the Xbox Console
You can reset the Xbox console if the above methods don't fix your issue.
Press the Xbox button to see the instructions.
Next, navigate to Console Info under Profile & System > Settings > System.
Next, you may select Reset Console, giving you three choices. You have the option to keep your games after a reset or to reset everything. Select the appropriate option, then check whether your problem has been fixed.
6.

Check NAT Type
Ensure that "Open" or "Moderate" is selected as the NAT type for your network. Strict NAT configurations might hinder connectivity and interfere with remote play.
If necessary, check your router's settings or ask your internet service provider for help altering the NAT type.
7.

Contact With The Xbox Support
Last but not least, try contacting devs on the Xbox Support Website. Their team is active there, and hopefully, they will reach out to you soon.
You may always visit the Xbox website and request help from an expert if you are still looking for the previously mentioned fixes for your Steam remote play to be helpful. You can contact Xbox support to report a problem or ask about your status.
Final Wrap
That's all you can do to fix the Xbox Remote Play not working. You should know what to do if your Xbox remote play is not working without panicking!
Before contacting customer care, if the Remote Play option still doesn't work or correct itself, be sure you have tried every step listed. 
Please feel free to share any other tweaks or solutions you found effective in the comment section below.
Thanks for reading!!