Have you recently found that you suddenly can't detect your friend's location on your iPhone? Do you want to know what does no location found means?
Well, good news then. This article will find everything you need to know about no location found on your iPhone.
iPhone offers an excellently convenient Find My feature that lets you keep track of friends and family with the phone's location-sharing option.
You can also use the Find My feature to find your other Apple devices like iPad, Macbook, Apple watches, etc.
Sometimes it takes little time and effort to unpair the Apple watch with or without a phone, and this feature also may be helpful in that. However, if you see a Location Not Found message on your iPhone, you may wonder what this means.
What Does No Location Found Mean on Find My Friends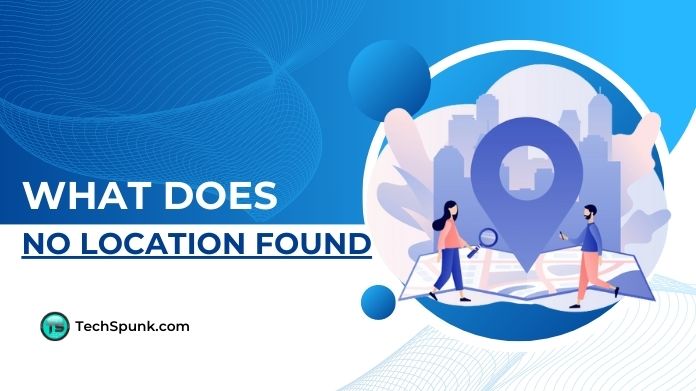 Sometimes the Find My feature may not work correctly, and you may see a No location found notification when trying to find your device or a friend's device.
If the Find My Friends app keeps telling you that it can't find your location, there's something wrong.
It could be because location services need to be fixed. This app works based on GPS and your phone's location services.
Conversely, if something goes wrong, you can modify several settings in the application. Also, if there is a problem with the internal operation of the phone, the GPS and location tracking system may not work usually.
A simple mistake or great worry is bound to lead to a terrible mistake. Therefore, the app cannot track the location of your other Apple device or your friends and family.
Reasons Why You See No Location Found
Another reason you can't find a location could be that the entire server is down for maintenance. Either everyone is getting this error, or location services on your iPhone are disabled, and you need to enable them to run.
Below we will look at other reasons you may wonder – "What does no location found mean?"
1.

The iPhone is Not Connected to the Internet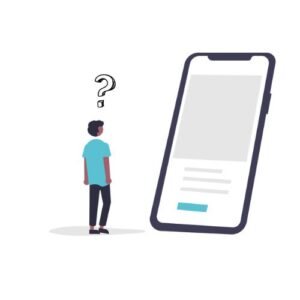 In most cases, Location Not Found is displayed by your Find My feature because your iPhone's internet connection is unavailable.
If you search for another person's location and see the same result, your iPhone may lack WiFi or cellular data connection; to resolve that, you can use a WiFi extender.
Your iPhone must have a data connection to access the map and share your location.
To get the location of the person you wish to know, you must also have a data connection.
So, connect your phone to a cellular network or WiFi and try again and if yours already is, try to have your friend's iPhone connected to the Internet so you can see their location.
2.

Wrong Date and Time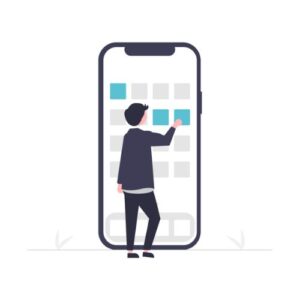 If you're still asking, "What does No Location Found mean?"
It may be because your iPhone's date and time are set incorrectly.
This way, connected people can't find you on the map, and they can't find anyone else on the map.
So, correct all date and time settings and try again.
3.

Signal Fluctuations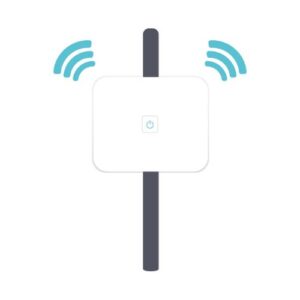 As mentioned earlier, poor or no signal interferes with location services. Unfortunately, there's nothing you can do to fix this issue other than moving to a place with a better signal or WiFi you can connect.
This issue can also occur if your friend is in a location with a low signal and your friend's location is not updating.
You may have to resort to other methods of determining where they are in this situation.
4.

Location Sharing Got Stopped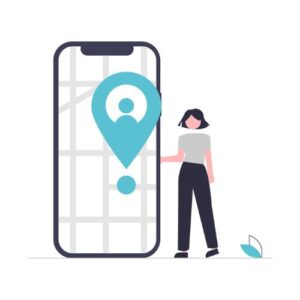 If you are still wondering what "No Location Found" means despite none of the above reasons being present, then it could mean that the location sharing has been stopped.
It could happen because you or your friend entered settings and disabled location sharing. It undoubtedly hinders the service.
You and your friend need to return to Settings and turn location services back on to continue sharing location data.
5.

iPhone is Turned Off, Or Airplane Mode is on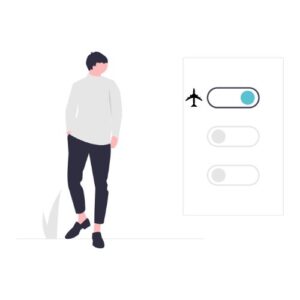 The iPhone will stop sharing its location if turned off. As the Find My feature works only when the device is turned on.
You will not be able to search for another device's location if it's turned off.
Another probable reason behind "what does No Location Found mean" is that the iPhone is in Airplane Mode.
If that's the reason, all location services will stop working, and you will get a "Location not found" message.
So, ensure the airplane mode is disabled on your phone before using location services.
What Does No Location Found Mean? 6 Easy Ways to Fix It
Here are some quick fixes that you should do if you see the No Location Found error on the Find My feature. Take a look.
1.

Restart Your iPhone and Log in Again on Find My

Quickly; remove most device glitches by restarting it. Many people ignore this simple trick and immediately resort to more critical fixes.

So, if you encounter problems like "what does No Location Found mean," you first need to restart your iPhone and log in again on the Find My app and see if the location service is working.
2.

Correct the Inappropriate Date and Time

You know that even a tiny inaccuracy of your device's date and time can interfere with Find My Friends. So, as a result, you will notice the Location Not Found error and start wondering, "what does No Location Found mean."

Always set your phone to set the date and time on the network automatically. As a result, the application may again function correctly.
3.

Turn on Location Service and Enable That on Find My Friends

Ensure that you have turned on location services. If it is already enabled, turn it off and then turn it back on.

If you use an iPhone or an iPad, go to Settings and click Privacy. Finally, enable the Location Service. For mac devices, visit the Apple Menu option, tap on System Preferences, and then hit Security and Privacy.

After that, select Privacy and enable the Location Service. It would help if you also ensured that Find My is enabled in the Location Service.

If it's already enabled, try disabling it and allowing it again. For that, visit the Location Services, locate Find My, and set it to While Using the App.
4.

Check the Internet Connectivity

Both Apple devices using Find My Friends must have a stable Internet connection. Connect to an active internet connection either via WiFi or mobile data.

If your device is not connected to the Internet, go to Settings and check the status of WLAN and Cellular Data. Also, make sure you have good signal strength.
5.

Check the Region Compatibility

Everything else might work fine on your device, but if Apple doesn't support this friend finder feature in your country, you may run into a No Location Found error and think, "what does No Location Found mean."

Due to local legal or technical issues, Apple may only support this service in some regions. Check if your country or region supports the Find My Friends location feature.
6.

Download iToolab FixGo

If you've tried the solutions above and still need help finding the Find My Friends location.

There may be a problem with the iOS system. So, you can use the professional tool iToolab FixGo (https://itoolab.com/ios-system-recovery/) to fix your iPhone.

If you have problems updating your iPhone, iToolab FixGo can help you solve the problem quickly. Don't worry about learning how to use this software, as anyone can use it easily.
Frequently Asked Questions
Q. What is the Difference Between 'Location Not Available' and 'No Location Found'?
Ans. It's possible. There is a pretty difference between the two messages, "Location Unavailable" is displayed when Find My is enabled but fails to update the location, whereas "Location Not Found" is displayed when the iPhone is turned off or the Location Services location is disabled.
Resolve all issues by following all the troubleshooting steps above.
Q. Will Restarting the Device Remove the No Location Found Error?
Ans. You should try restarting your device if you see the No Location Found error. If that does not work, please try the other troubleshooting methods above.
Q. Does Find My Feature Work on Cellular Data?
Ans. Yes, the Find My feature works in cellular data. However, it would help if you switched to a WiFi connection for a strong and stable internet connection.
Q. Will You Log in Again on Find My Help?
Ans. Yes, logging out from the app and then logging in again is one of the best troubleshooting methods to fix "what does No Location Found mean." You must do it after you have checked your internet connection.
Final Words
Encountering "what does No Location Found mean" is an irritating experience. However, you can remove this No Location Found an error with some quick and easy troubleshooting fixes described in this article. So, remember to try them all to resolve the Find My glitches immediately.