Have you ever imagined how you would look in a cartoon avatar? Hold your horses and keep scrolling the page to find the best apps to create avatar from photos.
These third-party apps are compatible with iOS and Android smartphones and let you create avatar like cartoons in just a few clicks.
Long gone are the days when you need tech experts to create avatar from photos, as now is when there are several methods to get the job done right. These apps will let you make an avatar for free and within little or no time.
This article covers a brief overview of avatars along with the ultimate methods to create this graphical representation on the go.
Without further ado, let's get into the list of the apps that can bring your imagination to life.
What is an Avatar?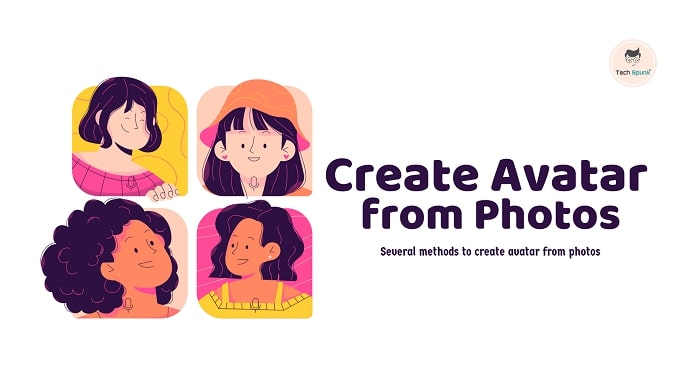 Before jumping into the ways, it's good to understand the avatar in more detail to get a better idea. The advent of social media handles, including Instagram, Facebook, Twitter, etc., where users are not typically anonymous, led to widespread usage of the avatar icons.
An avatar is a graphical representation of the user or character in computing language. Avatar images are cited as Picons, i.e. Personal Icons.
This term can also be referred to as the personality connected with an Internet user's handle or screen name. It can be either in 2D form as an icon or 3D format in games or the virtual world.
The best places where we can use these avatars are as follows:
Internet Forums
Online assistants
Chats and messages
Social media handles
Motion capture
Video games
Non-gaming online worlds
10 Best Ways to Create Avatar From a Photo in 2023
Since you are updated with the avatar, it's time to unveil the ultimate apps to make these icons at your fingertips.
Here's the guide to the ten best ways to create avatar from photo in the least possible time.
1.

Avatar Maker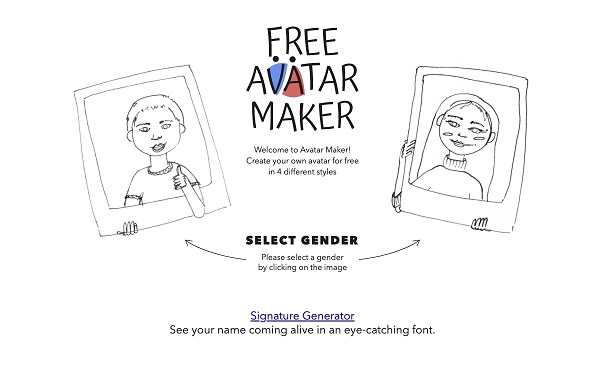 This app lets you create avatar in four different styles. All you need to do is select your gender and edit the character to fit your style and personality.
It has a simple user interface that requires no prior tech experience. Moreover, this is a desktop application, eliminating the hassle of downloading and installing.
2.

Avatoon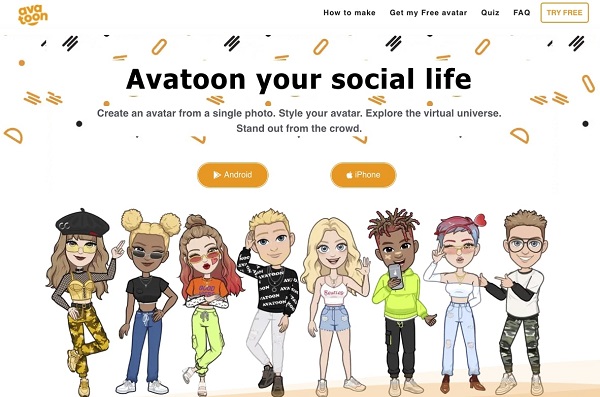 The next best way to make an avatar is Avatoon. This app is compatible with iOS and Android and allows you to create a cartoon character in just one step.
You can either select a photo, scan your face, or use manual creation to customize any character you want. Users can choose among 600+ outfits, 300+ shoes, and 300+ accessories.
3.

Ready Player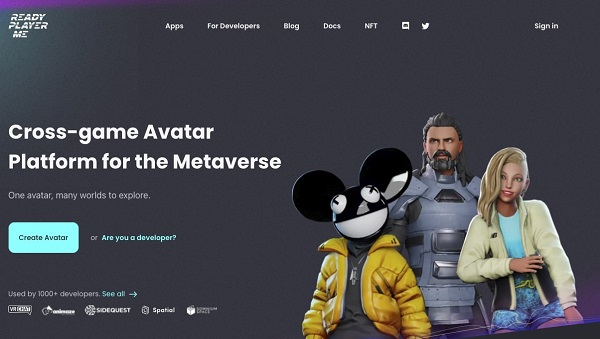 Me With this application, you can create an avatar in 810+ apps and games on VR, mobile, desktop, and web. It is an ideal cross-game avatar platform for the new metaverse.
Get started with taking a selfie and customize it to your preference with hundreds of options.
4.

Place it by Envato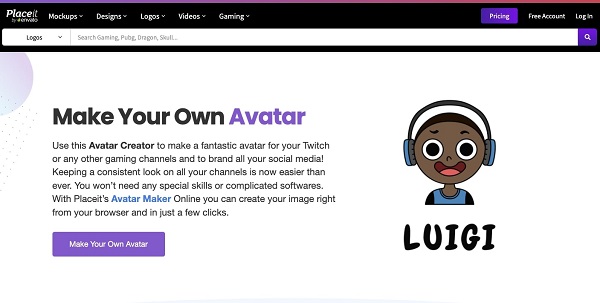 Use this Place It by Envato to make a fantastic avatar for your Twitch or any other gaming channels and brand all your social media handles.
With Placeit's App Online, you can create your image right from your browser in just a few clicks.
5.

Avachara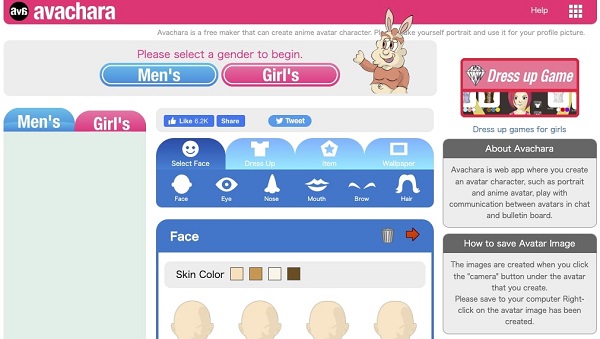 Avachara is a free maker that can create avatar characters effortlessly. Depending on their choice, the users can make themselves a portrait or use it for their profile picture.
All you have to do is select the gender and start customizing your avatar with innumerable options available.
6.

Avatar Maker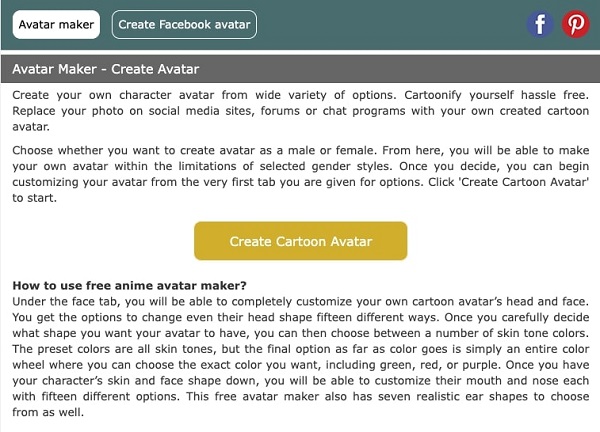 Choose whether you want to make an avatar as a male or female. Once you decide, you can begin customizing your avatar from the very first tab you are given for options.
Click 'Create Cartoon Avatar' to start. Keep in mind that you will make your avatar within the limitations of selected gender styles. It is simple to use and is available for free.
7.

Get Avataaars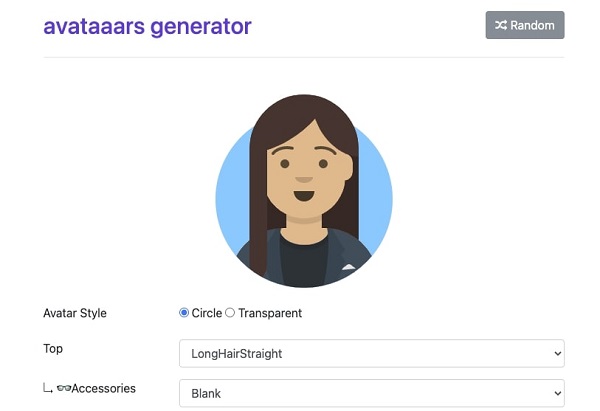 Avatar Generator enables users to make their beautiful personal avatar quickly and hassle-free. It is a free online avatar generator desktop application for everyone out there.
If you have no idea what kind of style you want, you can hit the random button at the very top of the page until you find something you are looking for.
The tool is ideal for both personal and commercial use.
8.

The Character Creator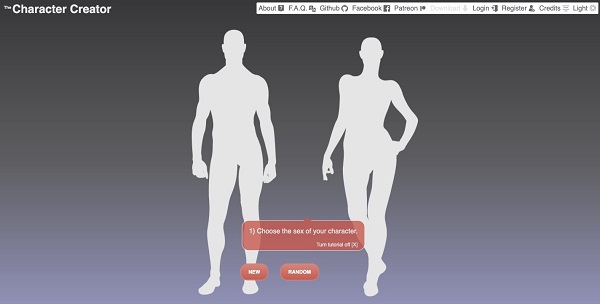 Yet another method to create avatar from photo is to use The Character Creator app and add life to your imagination.
The tool aims to provide a fun and easy way to help you look for your anime characters.
Like the Japanese electronic paper dolls, you pick and choose items from a list to ornate your character. It is free to use and also you can enlarge Anime images without dropping quality.
9.

Bitmoji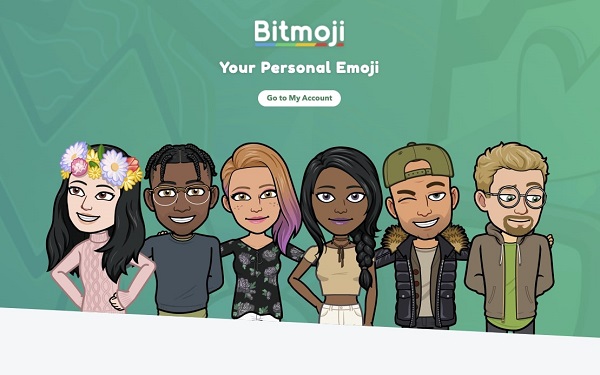 Compatible with Android and Apple devices, Bitmoji is the ultimate web application to create an expressive cartoon character by selecting from a growing library of characters and stickers.
Make your account, and you are all set to create avatar of your favourite cartoon character from any of your pictures on the go.
10.

Colorcinch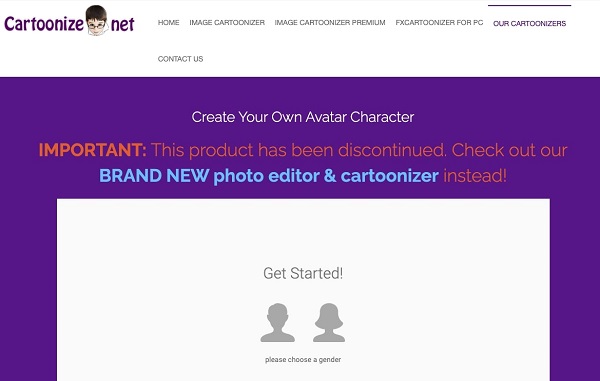 This photo editor & cartomizer is designed to be simple, beautiful, and accessible. It instantly creates, edits, and turns your photos into personalized artwork, and that too for free.
Colorcinch is made to be simple, intuitive, and productive. Experience the beauty of AI-powered photo effects and editing tools in fewer clicks.
What makes it worth trying is that it Saves and organizes your projects online so you can access your artwork and resume editing from anywhere in the world.
Our Thoughts
There you have the complete guide to the easy ways to create avatar quickly. So, wait no more and add any apps to your collection.
These third-party applications are available for free and immediately turn your photo into a cartoon character fuss-free.
If you wish to go with our preference, we'll give top honours to Avatoon. This application supports both iOS and Android smartphones and comes with innumerable options to customize your avatar in the best possible way.
Happy Cartoonizing!!