Are you an Android user jealous of the iPhone's Memoji feature? Here are the best Meme emoji apps on Android!
Memes and emojis have become integral to modern communication, adding humor and expressiveness to our digital conversations on social media platforms. 
If you are an Android user looking to create your memojis and enhance your messaging experience, you're in luck! 
This article will explore some of the best meme emojis apps available on Android that allow you to personalize and create your memojis. 
These apps offer various customization options, from choosing facial features to adding hilarious accessories, empowering you to bring your unique personality and sense of humor to your online conversations. 
So, let's dive into the world of meme emojis apps and discover the perfect tools to craft memojis that capture your style and make your messages unforgettable.
Let's get started!!
What is Memoji?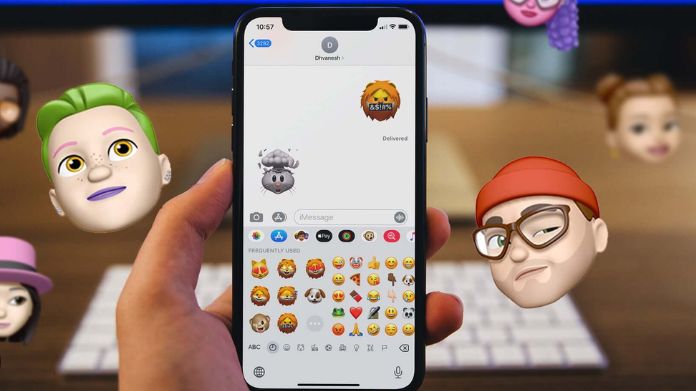 Memoji is a term coined by Apple that refers to personalized and customizable animated avatars or emojis.
Introduced with iOS 12, Memoji allows iPhone and iPad users to create virtual characters that resemble themselves or anyone else they choose. 
These virtual avatars can mimic the user's facial expressions and movements using the front-facing TrueDepth camera system.
Memoji can be used in messaging apps, social media platforms, and other compatible applications to add a personal touch to conversations and express emotions fun and engagingly. 
Memoji provides a wide range of customization options, allowing users to select skin tones, hairstyles, facial features, accessories, and more.
Users can create unique and expressive characters that represent their likenesses or even create fictional characters.
With the ability to customize features such as hairstyles, eyewear, headwear, and more, Memoji offers users a creative and interactive way to represent themselves digitally. 
It has become trendy for its ability to bring a personalized touch to messages, making conversations more engaging and expressive.
But many people's life revolves around social media, yet excessive online sharing, i.e., overshare. You can control your oversharing on social media. Just check our guide on it.
Do you have an Android phone and watch your iPhone-owning friends send custom emojis of their faces? 
We will show you different methods and meme emojis apps to get Memoji on Android. Getting an exact replication of Memoji for Android is impossible, but these methods will get you close.
Let's look into it!!
List of Best Meme Emojis Apps for Android You Should Try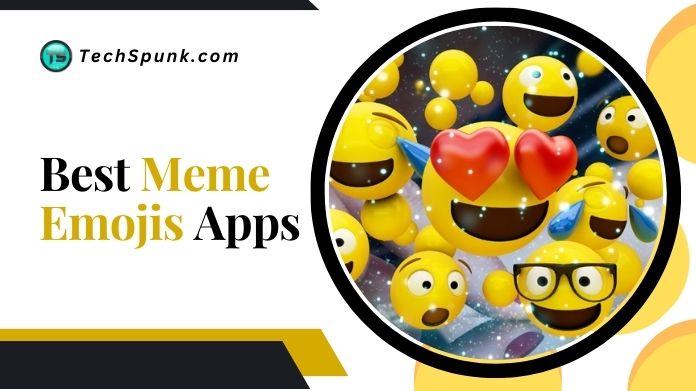 Here we have created a list of meme emojis apps with thousands of emojis to cater to your needs. They will help you make customized emojis and send them to your friends.
Given below is the entire list of meme emojis apps that can help you discover new emojis:
1.

WASticker Emoji & Memes Maker
Free WAstickers app make personal sticker pack, gifs & animated sticker. A new sticker creator quickly creates a sticker for you.
Are you looking for a sticker maker studio? Well, this WA sticker maker application is precisely what you want. 
Try this free WA sticker maker app to create stickers, emojis & Memes. Stickers makers turn your photos into funny WA stickers quickly and easily. Use a sticker maker for your WhatsApp and know how cool and fun your WA stickers can be.
2.

SiA – Smileys, Stickers, Animated GIFs & Emoji Apps
SiA – Smileys, Stickers, animated GIF & Emoji apps is an Android developer that has been active since 2014. 
The current app portfolio contains 13 apps. Overall, we estimate that SiA – Smileys, Stickers, animated GIF & Emoji apps' apps have collected about 100 million installs, 60 thousand of them in the last 30 days. 
Two essential apps from SiA – Smileys, Stickers, animated GIF & Emoji apps are WhatSmiley: Emoji WASticker and WhatsLov Stickers (WASticker). Both of them have been installed more than 10 million times.
3.

Mirror: Emoji Maker, Stickers
You can make your characters, adorable photos, memes, memoji AR stickers, avatars, and large emoji stickers with Mirror. 
Create your own custom Android emoji keyboard to make conversing more enjoyable.
It's a moment to add your touch to the standard keyboard stickers! You may create unique WhatsApp avatars and stickers for your expression with Mirror. 
You may transmit tales to multiple popular social networks, chats, and messengers using intelligent emojis.
4.

Bitmoji
Creating your unique avatar with Bitmojis is a fantastic way to have fun and connect with others. 
These customizable characters are always entertaining and bring excitement to your digital interactions. With a wide range of possibilities available, you have countless options.
No need for any special skills or creativity to use this app. It's designed to be user-friendly and accessible to everyone. 
So, dive in and start creating your Bitmoji today – it's easy, entertaining, and anyone can do it!
5.

WhatSmiley: Emoji WASticker
WhatSmiley: Emoji WASticker is an app on the Google Play Store that shows a wide range of emoji stickers for use in various messaging applications. 
With this app, you can enhance your conversations by adding expressive and colorful emoji stickers to your messages.
WhatSmiley provides a vast collection of stickers, allowing you to find the perfect emojis to match your mood and convey your emotions. 
Stickers are available for every occasion, whether you're feeling happy, sad, excited, or funny.
6.

Emoji and Memoji Stickers
The "Emoji and Memoji Stickers" app is an application that provides a collection of various emojis and memoji stickers for users to use in their conversations. 
With this app, users can use a wide range of expressive and fun stickers that add personality to their messages. The app likely offers diverse emojis, including smiley faces, animals, objects, symbols, and more. 
These emojis are designed to convey different emotions, reactions, or ideas, allowing users to express themselves creatively in their chats.
7.

Stickers Emojis WAStickerApps
With this app, you can access a vast collection of stickers and emojis that cover a variety of themes, emotions, and expressions. 
These stickers can add a touch of fun and creativity to your conversations, allowing you to express yourself more engagingly.
Use our Sticker App with WhatsApp to communicate your sentiments loudly when you enjoy using emoticons in conversation but occasionally feel that they are not large enough to convey your expressions.
8.

Avatoon: Avatar Maker, Creator
You may express your creativity by making your emoji on Avatoon and sharing it with your friends. 
You can also make fun drawings and emojis of yourself and others. Here, your unique avatar will convey your feelings.
You have a lot of alternatives for personalizing anything from your hair to your clothes. The emojis may also be instantly shared on social media like WhatsApp, Facebook, and Instagram.
Final Note
These best meme emojis applications might be helpful for all your emoji needs on your smartphone, so there you have it. 
Improve your chatting experience now that you have access to so many emojis. If you want to elevate the experience, do not hesitate to opt for complete customization. 
Do you have any other recommendations for emoji apps? If so, don't hesitate to share them in the section below.