Have you tried playing the m4v file format on your Android or PC? And it certainly didn't work out. TechSpunk helps you get the 10 best M4V players that will support the m4v video format.
You can play M4V video files on your android and PC with an M4V player. However, you can play m4v video by converting it to mp4 format.2
Running the m4v file format in Android is a headache, especially when it does not support extensions in your Android phone.
This is because Apple's extension was created and widely used for tv shows, music, and movies or sell through the iTunes store.
There are some third-party apps for playing m4v video format that you can download and play your m4v video format.
If you are a YouTube watcher, you must check our online YouTube video downloader to download any YouTube videos.
10 Best M4V Player to Play M4V Videos in 2023
1. VLC Media Player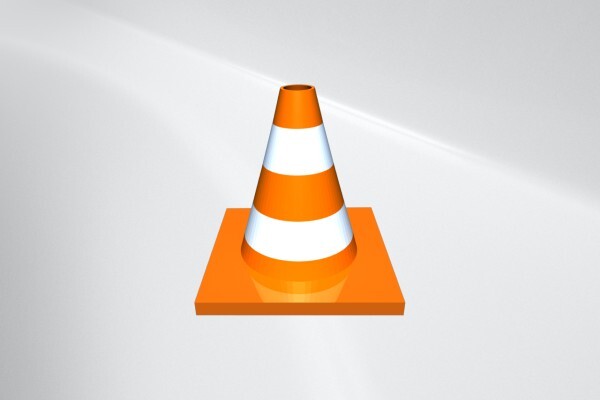 If you want to play videos of the m4v player extension, the VLC media player will be the best option for you.
The most popular VLC media player works on almost all devices and operating systems and plays nearly all types of file formats.
In VLC media player, you can watch videos with different subtitles. Also, it provides editing tools, customized options, auto-rotate, and multi-track audio support. The VLC media player is available for all devices.
You can download it by visiting their official website. One thing to note is that m4v video files can only play in VLC if they are unprotected.
2. MX Video Player
MX Player is another video player on our list for playing m4v videos format which, is the most popular video player among Android users.
Like the VLC media player, it also offers a lot of features. Such as zooming in and out, multi-core decoding, hardware acceleration, the appreciable great customization tool, and much more.
The MX player is known for its excellent performance because this works just as well on old mobiles as it does on more recent mobiles. The MX player app is available for Android and iPhone.
You can download the MX video player from the Google play store or Apple App store.
3. BS Video Player
BS Video Player is also a great app that supports m4v video file format. BS video player has good video format support, and it's also very lightweight than other video players.
BS video player supports not only m4v format but also handles 4k video files very easily.
It would be best if you had a mobile phone with a high-resolution screen. It directly displays videos on your desktop.
BS video player provides a fully skinnable user experience. If you want an ad-free experience, then you need to pay some money to use this video player.
Don't worry if you play m4v format videos; you don't have to pay anything.
4. Video Player for all format – Full HD Video Player
Full HD video player is the best android app to play m4v video files. This video player provides you with a list of features to easily manage and play videos and songs of all formats.
This video player supports all formats like MKV, MP4, AVI, MOV, 3GP, FLV, WMV, RMVB, TV, and more.
It also supports videos with subtitles that enhance your experience and break the language barrier. Also, you can download Instagram videos through this video player.
It sorts all your download videos, songs and delivers a clean interface. Video player for all formats allows you to play videos in the background.
Easy to control brightness and volume. However, this video player is an excellent option for those who want to play m4v video files.
5. Full HD Video Player
This is the fifth-best M4V video format player for android, which supports almost all file formats. Also, this video player supports 4k, ultra HD, HD, and HQ videos.
Like the previous video player, it has subtitles so that you can watch movies or series in your language.
You can enjoy your favorite web series, movies, and series on this video player.
Full HD Video Player offers you a captivating user interface with powerful video player features.
You can enjoy all kinds of videos without any hassle; this video player is for Android users to find you on the Play Store. And I also provide you the download link here.
6. KMPlayer
If you have m4v and want to run it on your PC, then the KMPlayer app will be a great option.
KMPlayer is a great playback tool that plays videos and subtitles, which plays high-quality videos up to 8K.
KMPlayer does not play all file formats. Like AVI, MP4, M4V, MKV, and more.
You can adjust the video's color and increase the brightness, contrast, saturation, and much more. Also, play your videos on TV with the help of Chromecast.
You can also use an HDMI cable to play video from a PC on the projector.
KMPlayer also gives you the option of playback speed controls so that you can handle the speed of the video at your own pace.
7. Cisdem Video Player
No more struggling to download subtitles or manually match them after downloading the video file.
Cisdem Video Player is another best M4V player that allows you to load the subtitle for the movies and web series.
The subtitles will be automatically detected and displayed. The video player includes all the necessary features and a set of easy buttons to manage the video.
Its clean, messy interface never gets in the way of what you see on the M4V player.
Full-screen playback, volume control, fast-forward button, fast-backward button, next button, last button, subtitle button selection, video info, screen capture, etc.
Cisdem Video Player allows you to do more than play the video. Fast speed and high quality without any audio and video sync issues.
8. Video Player For Android
Here is the eighth M4V player, which is the simplest and easy to use player.
It supports some popular file formats including, M4V, AVI, MOV, MP4, MP3, MKV, MPG, FLV, TS, RMVB, and WMV.
This video player uses a hardware decoder that makes the video run smoother.
It automatically detects the videos saved on the sd card, which helps you find and load the video quickly in the player.
Video Player For Android supports all types of video and audio playback formats.
The video player's algorithm for android makes it more convenient for you to enjoy the better and smoother quality of videos without any interruptions.
9. PLAYit- A new all in one video player
PLAYit is one of the best apps I used to play an M4V video file or best quality video play.
Additionally, you can play movies, web series, and songs from this video M4V player.
It also supports video player format. The Playit video player auto-detects your files and arranges them properly.
So that makes it very easy for you to find it. It allows the background play function to keep playing the video when switching to other apps or turn the screen off.
Download your favorite movie, songs, or web series in one click. Convert your video into audio in one click and get incredible audio quality.
10. XPlayer
This is the last M4V player which enhances your experience. XPlayer is a professional video playback tool.
It supports all video formats, 4K / Ultra HD video files, and plays them with high-definition.
This is the best HD video player for Android tablets and Android phones.
This video player maintains your privacy from being deleted or viewed when people use your device.
XPlayer supports M4V, AVI, MOV, MP4, MP3, MKV, MPG, FLV, TS, RMVB, and more. You can manage and share your video files.
It provides subtitles with videos. Controlling volume and brightness is pretty easy in this player.
Final Words
The file is protected by DRM, which usually does not open in any player. But it will run in the video M4V player I told you about.
I like to use the Playit video player, which supports almost all file formats and provides many features like video download, high-quality videos, good audio quality, and much more.