The animated wallpaper on our Smartphone's lock screen is known as dynamic wallpaper. People can also witness it on the springboard on the back of the phone icons.
There is no force associated with dynamic wallpaper. You need to set it as your phone and desktop background, and you can find the animation running continuously.
Be it anything energy-related to positivity, good vibes, travel, or pets. It is possible to set anything.
Hence, every time you look at your phone in the morning or before starting work, it will automatically instill a feeling of motivation inside you.
This TechSpunk blog will give you information on the best dynamic wallpaper websites a must in 2023.
You can also check our reverse image search blog to find the best image on Google and Bing image search for your desktop wallpaper, similar to your friend's desktop.
10 Best Dynamic Wallpaper Websites
1.

Unsplash.com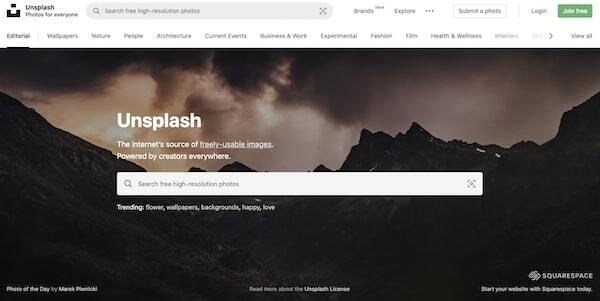 Did you know you can now use free dynamic wallpaper for desktop and Smartphone screens from unsplash.com?
All the free images move forward by the globe's most talented and skilled community of shutterbugs.
The wallpapers category is massive over here, starting from ocean wallpapers, Windows wallpapers, grey wallpapers, city wallpapers, pattern wallpapers, and many more.
You can choose one fine-looking wallpaper for each day. Look at the animated wallpapers when you check your phone and feel fantastic.
Join today for free to get all the benefits. On the website, you can even submit images you took.
2.

Pexels.com (Best Dynamic Wallpaper Website)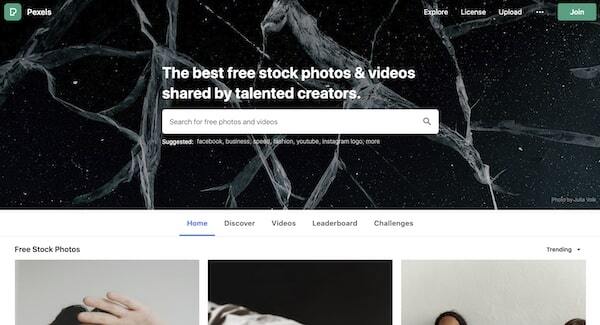 As we know that talent always speaks, so does the work of the creators who publish various wallpapers on Pexels.com.
The community of photographers here helps you get hands-on with the best dynamic wallpaper and videos. Some trending topics are prayer, sustainability, Africa, India, Life, and many more.
So explore and upload your wallpapers with all your heart by joining the website.
3.

Dynamic wallpaper club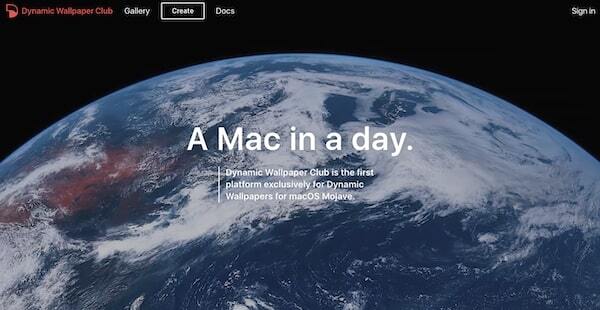 Dynamic Wallpaper Club is the right platform if you use macOS Mojave and want to get hands-on with the best dynamic wallpaper.
The wallpaper engine that you find here is flexible and hassle-free. Even beginners can use this with ease. macOS Mojave offers complete support for Dynamic wallpaper.
Not just can you create the wallpapers by yourself, but you can also surf through the gallery to find one that suits your style.
As this wallpaper engine supports 5000 wallpapers, it is possible to get sharp wallpaper images on giant screens.
4.

Jetson Creative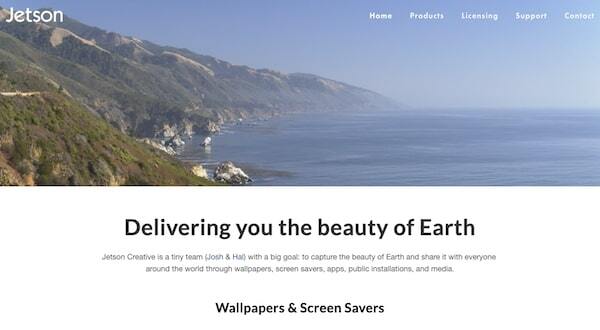 If you want to capture the Earth's magnificence on your Smartphone, use the Jetson Creative website. Also, it is possible to arrest such fantastic beauty on your desktop.
The dynamic wallpaper does not just incorporate pretty pictures, but also you will be able to get hold of an entire travel experience.
So whenever you open your computer or Smartphone, you can experience enjoyment. You can explore the globe anywhere and anytime.
Also, this website is bringing the world to your desktop and big TV screens, which is simply amazing.
5.

DynWalls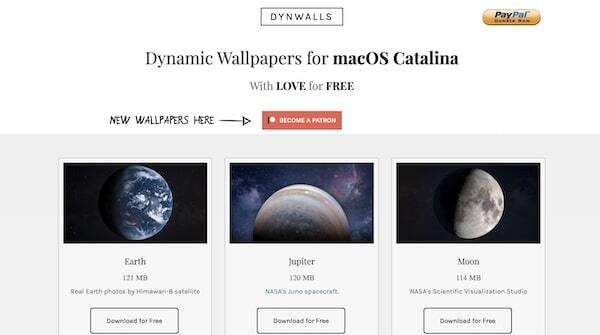 Do you feel bored while using your Smartphone? It is because you have been using static wallpapers all this time.
But now, you can download the best dynamic wallpaper from websites like Dynwalls.
Not just this, but you can use these wallpapers absolutely for free. Planet, city, travel, and space wallpapers are abundantly available on this fantastic website.
The way of downloading and setting the wallpaper is also effortless. You need to right-click on the file and select it.
6.

Wallpaper Cave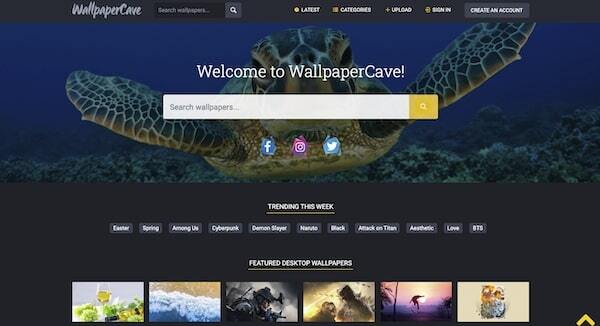 A wide array of dynamic wallpaper categories makes WallpaperCave so highly popular.
Games, nature, animals, religion, cars, holidays, space, sports, geography, motor, cartoons; the categories you can pick from are simply never-ending.
Here you can find a robust online community of the best desktop wallpaper fanatics.
Not just can you explore numerous collections of amazing wallpapers, but you can also share if you want to.
7.

Wallpaper Access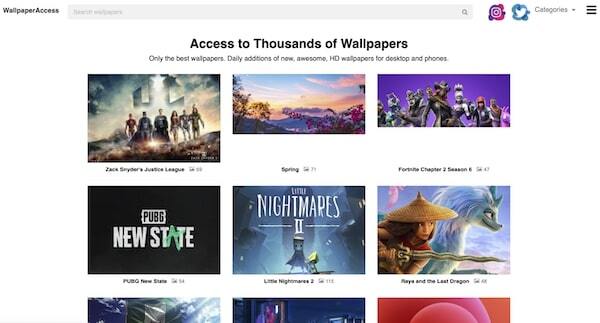 Every time you visit the website of WallpaperAccess, you will discover an ever-growing collection of the most delicate backgrounds and dynamic wallpapers.
All the wallpapers you can download absolutely for free.
There are HD images as well that you can set as the background of your computer and Smartphone.
8.

Wallpaper Craft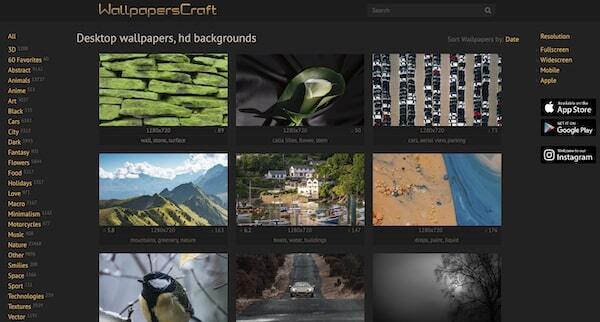 Did you know you can now set 3D wallpapers on your Smartphone? WallpaperCraft can make the lock screen of your phone even more relaxed.
If you want to download such dynamic wallpapers, WallpapersCraft is the best place.
Cars, fantasy, holidays, animals, and love are some of the classifications you will find when browsing various wallpapers.
9.

Wallpaper Hub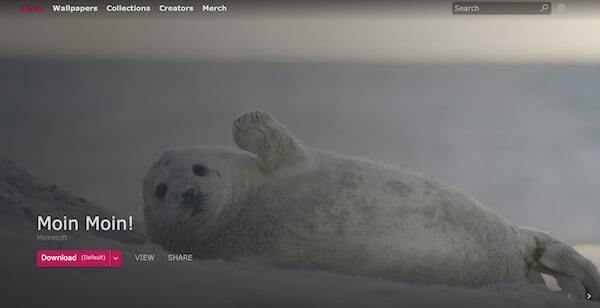 Anyone will feel amazed to witness the collection of dynamic wallpapers that the WallpaperHub website carries with itself.
The best part about the website is that you can fully customize your Smartphone background screen's look.
Hence, unlocking a Smartphone and doing the same tasks need not be boring anywhere. Exclusive wallpaper for each day will offer you a fresh perspective.
10.

Wallpaper Wide
Changing the Smartphone screen wallpaper by day, location, and time is now as easy as a piece of cake with websites like WallpapersWide.
There are tons of eye-catching and gorgeous live wallpapers that keep on transforming depending on the varied contexts.
All this is possible due to today's advanced technologies. Any phone can now look fresh at all times with these dynamic wallpapers.
Stay updated with all the trends with the help of these wallpapers.
The categories are never-ending: games, seasons, vintage, celebrities, love, music, holidays, cartoons, travel, motors, space.
Start using these websites today.
Final Words
In this busy world, we need to keep moving at all times. The same is with our Smartphones.
Gone are the times when we just had static wallpapers. Now there are options to set dynamic wallpaper that is animated and always moving. These are fresh and are pleasant to the eyes every time we look at them.
Choose any of the websites discussed above and download the best dynamic wallpaper like never before.