For many people, efficiency is a primary goal in today's fast-paced digital environment. The appropriate tools make all the difference in increasing productivity and optimizing operations. 
The Apple Magic Mouse is one such device that has completely altered how we interact with computers. This wireless mouse provides a fantastic user experience with cutting-edge features and faultless performance. 
If you need to move the mouse to keep your system awake continually, then you can check the best mouse jiggler to interact with your computer.
In this post, we'll examine the primary features of the Apple Magic Mouse and consider how it could increase your output.
The other, cheaper options are just as great as Apple's Magic Mouse despite being a great accessory. Including these, you can check the gaming mouse if you are a gaming buff.
We'll go through some of the advantages and drawbacks of the Magic Mouse so you can assess how it compares to the alternatives.
Let's get started!!
Main Key Features of Apple Magic Mouse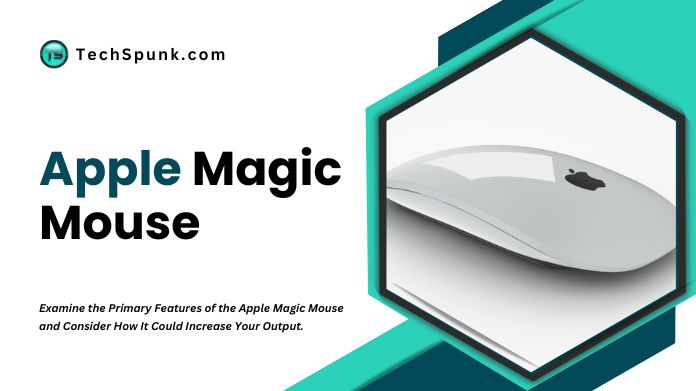 While the Apple Magic Mouse offers many benefits and innovative features. So here are the main key features of the Apple Magic Mouse.
1.

Unveiling the Design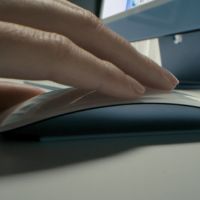 The Apple Magic Mouse boasts a sleek, minimalist design that blends style and functionality.
Crafted from high-quality materials, this mouse exudes a premium feel while ensuring durability.
It's slim profile and smooth contours provide a comfortable hold, making it ideal for extended use.
2.

Seamless Wireless Connectivity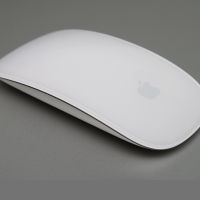 Gone are the daytimes of tangled cables and restricted movement.
The Apple Magic Mouse offers effortless wireless connectivity thanks to its advanced Bluetooth technology.
With a simple pairing process, you can quickly attach the mouse to your Mac or PC, eliminating the hassle of cords and enabling freedom of movement.
3.

Intuitive Navigation and Gestures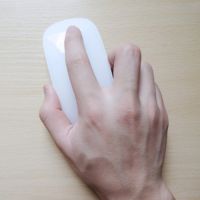 Navigating through digital content has always been challenging. The multi-touch surface of the Apple Magic Mouse enables intuitive gestures, allowing you to scroll, swipe, and zoom with precision effortlessly.
From browsing web pages to navigating documents, the seamless integration of gestures enhances your productivity and simplifies your daily tasks.
4.

Precision and Responsiveness
Precision is paramount for a mouse, and the Apple Magic Mouse delivers in spades.
Its high-precision tracking ensures precise cursor movement, even on various surfaces.
Whether editing intricate graphics or fine-tuning spreadsheets, this mouse offers the responsiveness needed to accomplish tasks quickly and accurately.
5.

Long-lasting Battery Life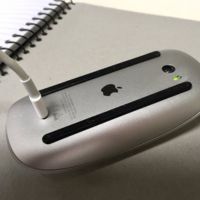 No one wants to be interrupted by a dead battery during a crucial project.
With the Apple Magic Mouse, you can bid farewell to frequent battery replacements.
The mouse is equipped with a long-lasting battery that offers extended usage time. The process is quick and convenient when it requires charging, ensuring minimal downtime.
6.

Compatibility and Integration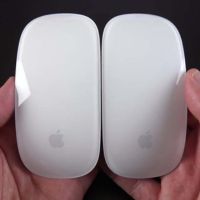 The Apple Magic Mouse seamlessly integrates with Apple devices and software, offering a cohesive user experience.
It is designed to work flawlessly with macOS, harnessing the operating system's power to unlock additional features.
Moreover, it is compatible with Windows systems, making it a versatile choice for users across different platforms.
7.

User Experience and Reviews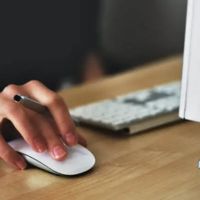 Users rave about the Apple Magic Mouse, citing its sleek design, seamless performance, and enhanced productivity as significant highlights.
Many appreciate the effortless navigation enabled by the multi-touch surface and praise the mouse's precision and responsiveness. The long-lasting battery life has also received accolades, with users applauding its convenience and reliability.
Pros and Cons of Buying Apple's Magic Mouse
The Apple Magic Mouse offers several advantages and disadvantages, making it a compelling option for buyers. 
Here are some of the pros and cons of buying Apple's Magic Mouse:
Pros
Sleek and Minimalist Design

Multi-Touch Gestures

Wireless Connectivity

High Precision and Responsiveness

Compatibility with Apple Devices

Long Battery Life

Customizability

Premium Build Quality

User-Friendly Setup
Cons
It's Expensive

Lack of Ergonomics

Limited Button Functionality

Incompatibility with Certain Systems

Battery Life and Charging

Lack of Customization
Frequently Asked Question
Q. Does the Apple Magic Mouse Require Batteries?
Ans: No, the Apple Magic Mouse has a built-in rechargeable battery. It can be charged using the Lightning cable attached to a computer or USB power source. The battery offers a long-lasting usage time and can be recharged when needed.
Q. How Does the Apple Magic Mouse Connect to a Computer?
Ans: The Apple Magic Mouse connects to a computer via Bluetooth. It can be easily paired with compatible devices like Mac computers or Windows systems that support Bluetooth connectivity.
Q. Does the Apple Magic Mouse Work With Windows Computers?
Ans: The Apple Magic Mouse is compatible with Windows computers supporting Bluetooth connectivity.
However, remember that certain features and gestures may have limited functionality or be unavailable on non-Apple operating systems.
Q. How Many Buttons Does the Apple Magic Mouse Have?
Ans: The Apple Magic Mouse features a touch-sensitive surface that interprets gestures as commands. It does not have traditional physical buttons like a conventional mouse.
The touch surface allows for scrolling, swiping, and performing various gestures to navigate and interact with content.
Final Words
The Apple Magic Mouse is not just a mouse; it's a game-changer. Its revolutionary design, wireless connectivity, intuitive gestures, and exceptional performance redefine how we interact with our computers.
Investing in this cutting-edge device can elevate your productivity, streamline your workflows, and take your digital experience to new heights. 
Experience the future of computer navigation with the Apple Magic Mouse – your gateway to enhanced productivity.
Happy Scrolling!!