Do you want to know what the new Roblox Royale High Sets are? Then keep on reading!
Everybody knows that role-playing games are the new sensations on Roblox in today's time. And the Roblox Royale High Sets are the most significant aspects to consider.
A set is a unique combination of accessories, clothing, and skins grouped to create an amazing and one-of-a-kind outfit.
The unique Royale High set and unique display names will help set you apart from other players.
Do you want to look stylish and stand out from the crowd? Take a look at the Roblox Royal High Sets for the current year.
Like expensive sets for experienced players, several affordable sets are also suitable for beginners.
So no time to waste. Let's begin!
All Roblox Royale High Sets
As mentioned earlier, Roblox Royale High Sets are for dress-up role-playing games where players can dress up their characters in fancy costumes.
Collections and Sets are an integral part of this process. A set is a set of clothing and accessories that form a complete outfit.
Players may receive individual set pieces, but these are generally package deals. Let me clarify that sets differ from collections.
Collections are often items intended to be worn together but do not form an outfit if you are unaware of it.
This article will show you all available Roblox Royale High Sets in the current year.
1.

Enchanting Heirloom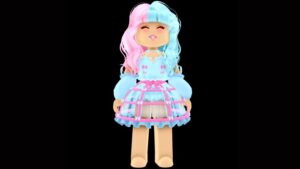 The Enchanting Heirloom set is one of the permanent Roblox Royale High Sets for 49,500 diamonds, and it was also available on a free Roblox account.
In February 2020, the creators released this set that combines three excellent pieces into an enchanting heirloom.
Enchanting Heirloom Froufrant sleeve
Enchanting Heirloom Cage Skirt
Enchanting Heirloom Froufrous Bodice
2.

Dear Dollie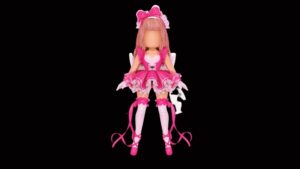 In July 2019, the developers released six items as part of the permanent Dear Dollie set, including accessories, skirts, and shoes.
In November of that year, the developers added gloves to the Dear Dollie Roblox Royale High Sets and made it available in the shop for 120,000 diamonds. It is now available in the shop for 120,000 diamonds.
Right now, Dear Dollie comes with several things like –
Dear Dollie ribbon shoes
Dear Dollie frill skirt
Dear Dollie, tea-party bow
Dear Dollie, lace-up back bow
Dear Dollie lace bodice
Dear Dollie gloves
3.

Darling Valentina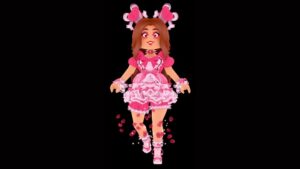 This Roblox Royale High Set was a limited-time set released in February 2020 as part of the Valentine's Day 2020 event.
The complete set costs 86,500 diamonds, but players cannot purchase it. You can get your hands on this entire set in February only.
Players wishing to receive the pack must exchange the full pack with another Royale High player.
However, you can still find Darling Valentina's playful puppy ears in a chest at the beach house.
The set includes –
Darling Valentina Lace Bodice
Darling Valentina Lace Cuffs
Darling Valentina, morning and evening Skirt
Darling Valentina, playful Puppy Ears
Darling Valentina lollipop heels.
4.

Fluttering Butterfly
The Roblox Royale High Sets collection features the Fluttering Butterfly as one of its permanent sets. The shop sells it for 71,000 diamonds.
The game developers added the Fluttering Butterfly set in June 2020. You can easily find all parts of this set in the shop except for the sleeves now.
You can easily find all parts of this set in the shop except for the sleeves now. But, if you are obsessed with the Fluttering Butterfly sleeves, look for it in the chest of the beach house.
It is available there for free.
The Fluttering Butterfly set features-
Fluttering Butterfly Skirt
Fluttering Butterfly Bodice
Fluttering Butterfly Sleeves
Fluttering Butterfly Heels.
5.

Miss Lady Rose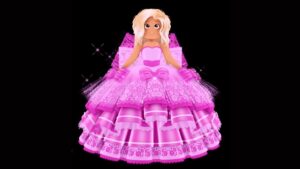 Miss Lady Rose is another permanent Roblox Royale High Set.
Miss Lady Rose was first launched in May 2019 and is now available in the Store for 76,000 Diamonds.
The Miss Lady Rose set includes –
Miss Lady Rose Skirt
Miss Lady Rose Bodice
Miss Lady Rose Bow
6.

December's Dream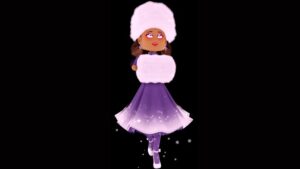 The December's Dream, a limited-time Roblox Royale High Set launched on December 24, 2021, is also a part of the 2021 Holiday Celebrations, like Darling Valentina.
You could buy it for 198,000 diamonds at the shop. But because it was a limited-time set, players can only purchase the entire 8-piece set from November 15 until February 31.
Therefore, those wishing to complete the set can either wait until the December Dream sets are ready to return to the shop or exchange this set with another Royale High player. This entire costume is available for both girls and boys.
The set includes –
December's Dream Cossack Earrings
December's Dream Hat
December's Dream Bodice
December's Dream Coat Jacket
December's Dream Sleeves and Gloves
December's Dream Skirt
December's Dream Dancer Fur Muffs
December's Dream Shoes.
7.

Midnight's Strike Popstar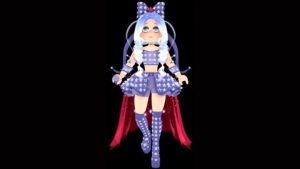 This Midnight's Strike Popstar outfit first appeared at the 2021 New Year's event as part of the Roblox Royale High Sets and was released on December 30, 2020.
It instantly became a hit, so it reappeared in-game during the New Year 2022 event.
We don't know if the Store will offer the outfit again for another New Year's event, but event quests provided these costumes as rewards.
If you eagerly await to collect the Midnight's Strike Popstar outfit, consider exchanging it with other players instead of waiting to launch at shops. This set offers both men's and women's outfits.
The entire outfit consists of-
Midnight's Strike Popstar Constellation Bodice
Midnight's Strike Popstar Hair Bow,
Midnight's Strike Popstar Microphone
Midnight's Strike Popstar Performance Skirt
Midnight Strike Popstar Armlets
Midnight Strike Popstar Platform Heels.
8.

Gothicutie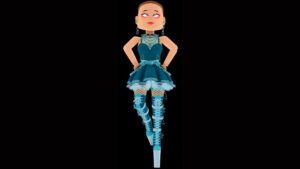 Gothicutie is for the wild and rare personalities who do not like to follow trends but instead create them, and others keep following along.
This Halloween-inspired Roblox Royale High Set was released on September 27, 2021.
It costs 97,000 diamonds from the shop but is only available during Halloween.
So players who want this unconventionally stylish outfit will have to wait or exchange it for this set; also, you can enjoy Roblox scary games if you are a horror flick lover. This outfit is also available for boys.
It consists of the following –
Gothicutie Skirt
Gothicutie Bodice/Jacket
Gothicutie Earrings
Gothicutie Boots.
9.

Peppermint Princess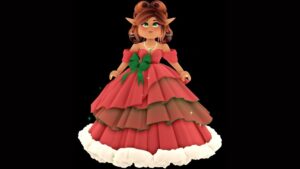 The Peppermint Princess set costs 125,500 diamonds, but it is only available from November to January.
The developers released the winter-themed Roblox Royale High Set during the Christmas 2019 event in December 2019.
There are six items in total in this set.
Peppermint Princess Cozy Bodice
Peppermint Princess Crystal Scepter
Peppermint Princess Ribbon Hat
Peppermint Princess Cloak
Peppermint Princess Figure Skates
Peppermint Princess Magic Skirt
10.

Mon Cheri Tea Party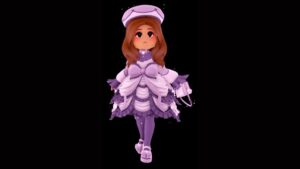 The Valentine's Day 2021 event launched this beautiful Mon Cheri Tea Party set as another Roblox Royale High Sets.
It was released on February 12, 2021, and was only available in February. Both men and women can use this set, which costs 116,000 diamonds.
The set consists of these items –
Mon Cheri Tea Party Bodice
Mon Cheri Tea Party Cute Beret
Mon Cheri Tea Party Bowtie
Mon Cheri Tea Party Clutch
Mon Cheri Tea Party Palace Sleeve
Mon Cheri Tea Party Platform Heels
Mon Cheri Tea Party Skirt
11.

Princess Starfrost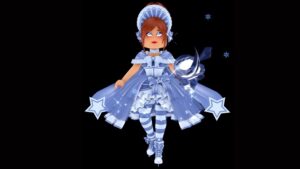 This winter-themed Roblox Royale High Set was released in December in honor of Christmas 2019, and although the set costs 125,500 diamonds.
It is only available in November and February.
There are five pieces in this set. These are –
Princess Starfrost Cozy Bodice
Princess Starfrost Crystal Scepter
Princess Starfrost Meteor Cape
Princess Starfrost Magic Skirt
Princess Starfrost Figure Skates
Princess Starfrost Ribbon Hat
12.

Opposites Attract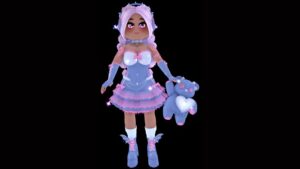 As part of the 2022 Valentine's Day event, they launched this set on February 2, 2022.
It is priced at 134,000 diamonds but is currently not available in stores. It's also available for men.
The Opposites Attract set includes –
Opposites Attract Transformation Boots
Opposites Attract Transformation Dress and Bodice
Opposites Attract Steampunk Gloves Mend My Heart Stitched Teddy
Opposites Attract Headphones
13.

Royale Rebel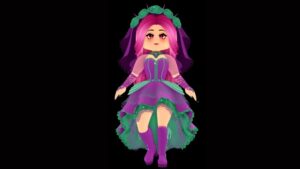 Introduced during Halloween 2020, this Royale Rebel Roblox Royale High Set is available for boys and girls.
It costs 113,000 diamonds but is only available in October.
The set includes –
Royale Rebel Locket Pendant Bodice
Royale Rebel Studded Veil
Royale Rebel lace-up sheer gloves and sleeves
Royale Rebel Lace-up Boots
Royale Rebel Bustle Skirt
14.

Winter Guardian
In December 2020, they introduced Winter Guardian as a part of the Christmas event.
However, this fantasy winter-inspired costume is only available from November to January now, costing 117,000 Diamonds to purchase.
The Winter Guardian Roblox Royale High Set consists of –
Winter Guardian Enchanted Sleeves Aura Antlers
Winter Guardian Snowstorm Skirt Thermal Bodice
Winter Guardian Aura Antlers
Winter Guardian Glacier Boots
Winter Guardian Thermal Bodice
15.

Spring Cherry Blossom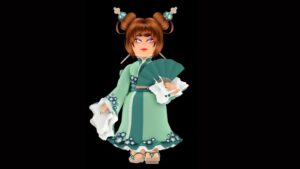 Roblox Corporation launched this spring-inspired Roblox Royale High Set in April 2020.
Spring Cherry Blossom is available for men and women both, and you can get it for 102,500 between June and April.
The pieces in this set comprise –
Cherry Blossom Kimono Sleeves
Cherry Blossom Kimono Bodice
Cherry Blossom Geta Sandals,
Cherry Blossom Kimono Skirt Traditional Back Bow
Cherry Blossom Hairpins.
16.

Shadow Empress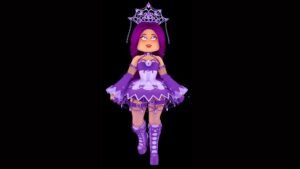 Another of Roblox Royale High Sets with Halloween themes like the Gothicutie, the Shadow Empress, was released during Halloween 2019.
You can buy it for 123,000 diamonds. Remember, you can only purchase the set between October 15 and November 15.
It consists of the following –
Shadow Empress Fallen Angel Sleeves
Shadow Empress Jeweled Crown
Shadow Empress Jeweled Skirt
Shadow Empress Chained Bodice
Shadow Empress Chained Boots
17.

Summer Fantasy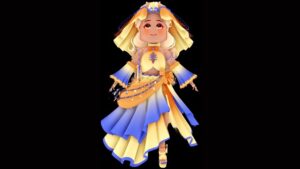 The set was launched in June of 2021 and will cost 164,000 diamonds to buy from the Store. But it is currently not on sale.
You will get this on sale during the summer, from June through October. Summer Fantasy comes in female and male versions too.
The items comprise –
Summer Fantasy Rings and Sleeves
Summer Fantasy Goddess Veil
Summer Fantasy Beach Broadwalk Bodice
Summer Fantasy Mermaid Seashell Purse
Summer Fantasy Seashell Sandals
Summer Fantasy Breezy Beach Skirt
Wrapping Up
These are all the Roblox Royale High Sets available this year. So start collecting your favorite ones and enjoy playing games with a new fashion twist and never-ending style.