The Acer Aspire Nitro 7 may be ideal if you're searching for an affordable gaming laptop or gaming tablet. The display and storage are given precedence over the internal components in this Acer gaming laptop.
Additionally, this laptop is lightweight and portable, which is helpful if you want to play games when traveling frequently.
For those seeking a good gaming laptop that can handle online games that could be more visually taxing, the Acer Aspire Nitro 7 is ideal. 
However, if you are still on the fence regarding this laptop, check out this thorough evaluation of the Acer Aspire Nitro 7 to guide you in your choice.
So, let's get started!!
Specifications of Acer Aspire Nitro 7

| | |
| --- | --- |
| Operating System | Windows 10 Home (upgradeable to Windows 11) |
| Display | 15.6" FHD IPS (1080p resolution, 144 Hz refresh rate) |
| Processor | 9th generation Intel Core i7 9750H (2.6 GHz – 4.5 GHz) |
| Graphics Card | NVIDIA GeForce GTX 1660 Ti 6 GB GDDR6 |
| Memory | 8 GB DDR4 RAM (upgradeable to 32 GB) |
| Storage | 256 GB SSD |
| I/O Ports | 1x USB 2.0, 1x USB 3.1 Gen 1 (Type C), 2x USB 3.0, 1x HDMI Port, 1x DisplayPort, 1 x 3.5 mm plug, 1x RJ45 ethernet port |
| Dimensions | 259 mm x 230 mm x 190 mm |
| Weight | 2.5 kgs |
| Colors | Matte Black, Glossy Aluminum |
| Release Date | August 2019 |
| Price (2023) | $899 |
Acer Aspire Nitro 7 Features
So, without further ado, here are the features of the Acer Aspire Nitro 7.
1.

Design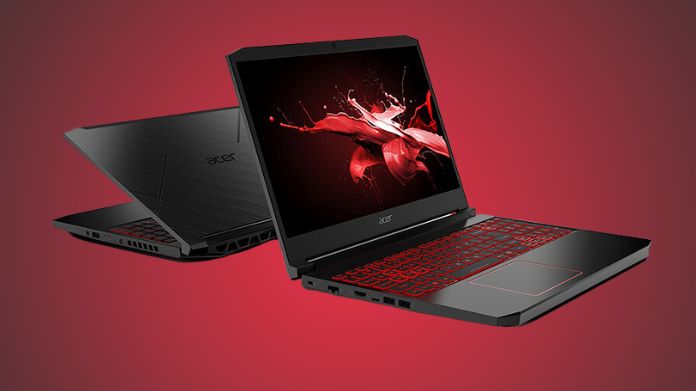 Smudges are easily avoided thanks to the sleek monolithic design and the black finish. The aluminum coating on the lid provides additional protection for the display.
The dual-hinge structure appears sturdy, and the display can extend outwards to around 170 degrees.
Because of its typically sleek and understated style, the Acer Aspire Nitro 7 can let you utilize it at work without drawing too much attention. 
Even though it is just around 19mm thick at its thinnest point, it weighs 2.5kg, making it quite heavy. Fortunately, a 15.6-inch laptop is relatively compact.
With so many options, selecting the ideal one for you may take time and effort. You can look at the top gaming monitors today.
2.

Display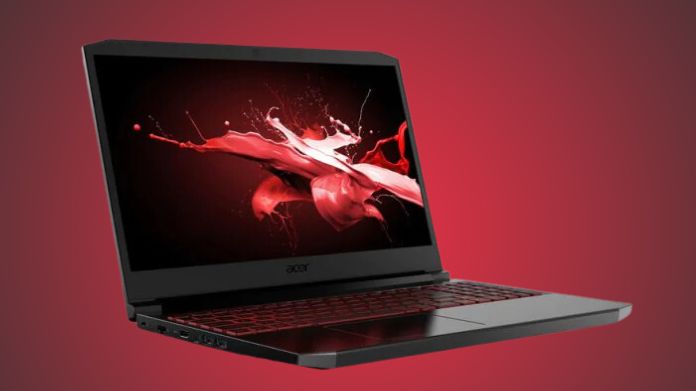 On the other hand, the Nitro 7's 15.6-inch, 1920 x 1080 IPS screen looks rather impressive. Undoubtedly, the display is still relatively simple.
However, the Nitro 7 easily exceeds the 250-nit barrier used for battery testing, and viewing angles are somewhat broad. Exact color reproduction is another feature. 
This is one of the few distinguishing advantages the Nitro 7 has over the notoriously subpar Acer Predator Helios 300 17 AMD.
3.

Keyboard & Touchpad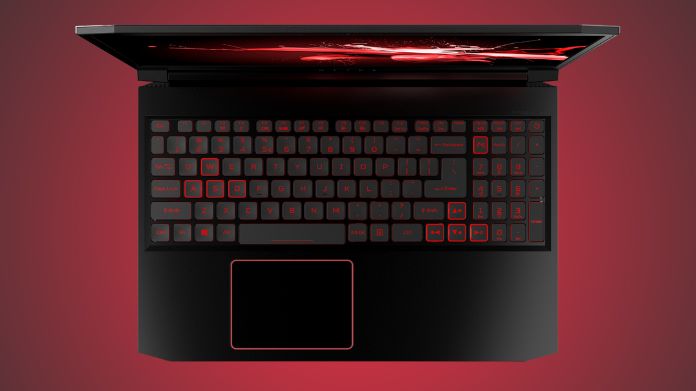 Given that the keyboard practically fills the whole width of the chassis, the number-pad keys' slight crookedness may be overlooked.
Due to the full-size arrow keys being jammed into the main keyboard area, the right Shift and number pad "0" keys are condensed. 
Another slight gaming touch is the thick red border that encircles the W, A, S, and D key clusters and the arrow keys.
The Elan Precision touchpad comes with the Nitro 7. The pad's sleek matte-finish surface allows for excellent, accurate finger tracking, and its tactile clicks are quiet to bother neighboring users because it lacks specialized buttons.
4.

Connectivity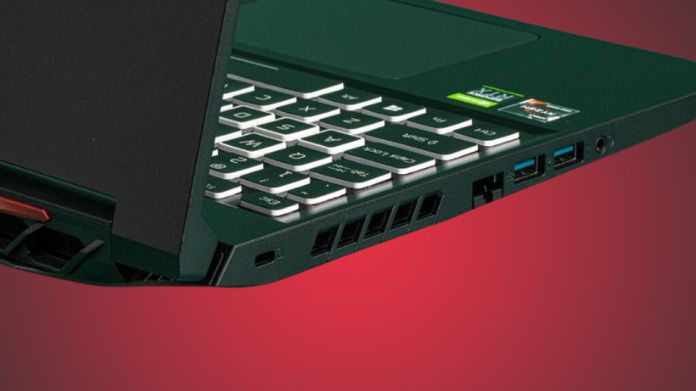 Three USB 3.1 ports are available along the left edge of the Nitro 7 (two Type-A connectors and one Type-C port).
There is an Ethernet connector, an HDMI 1.4 video output, and a Kensington-style cable-lockdown notch on this side. Usually, it is more practical to have the last item in a public place or a student dorm. 
The connectivity is finished with a vintage USB 2.0 Type-A connector and an audio combo jack on the right side.
The curiously positioned AC power socket in the center, which has a right-angle power connector that enables you to run the wire down the laptop's edge (instead of pointing straight out the side), helps minimize this somewhat. There is no space for a flash card reader on the Nitro 7.
5.

Battery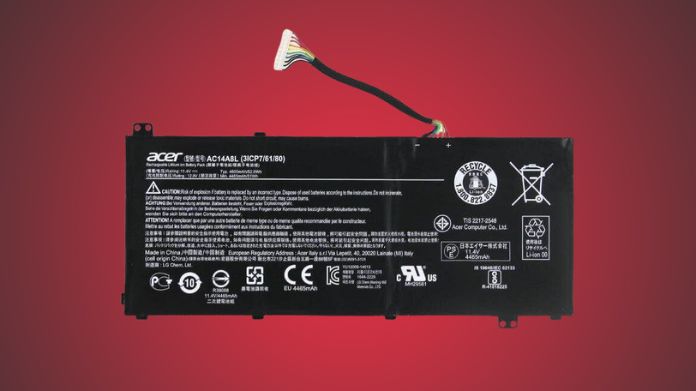 Although Acer claims a battery life of up to 7 hours, remember that this was used sparingly and mainly worked with the Opera browser. This gaming laptop from Acer, the Nitro, has a worse battery than others.
The screen brightness was adjusted to roughly 40%, and the keyboard illumination was dimmed entirely.
The discrete Nvidia GPU was inactive because it used an application that required a lot of graphics at the time. 
Although not terrible, the Battery Eater Pro benchmark could have been finished in under an hour and a half.
6.

Performance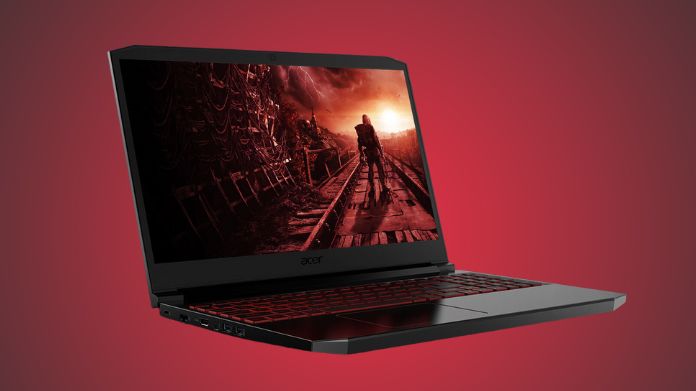 The gaming performance of the Acer Nitro 7 will now be covered. The Acer Nitro 7 contains built-in NitroSense software, just like other gaming laptops.
You may use this software to monitor the laptop's temperature, manage the fan speed, and alter the fan's mode.
Therefore, connect the Acer Nitro 7 and select High-Performance Mode for the optimum gaming experience.
Additionally, NitroSense provides a keyboard shortcut that enables you to monitor the system's temperature while playing.
Frequently Asked Questions
Q1. Is Acer Aspire Nitro 7 Good for Gaming?
Ans. When it comes to gaming, the Nitro 7 is suitable. To attain the 30+ frames per second barrier, the newest games and those published in the next several years must be played on low to medium graphics.
Q2. Is Acer Aspire Nitro 7 Good for Video Editing and Animation?
Ans. Yes, you can edit videos on this laptop. To quickly edit 1080p films, you may run apps like Adobe and After Effects concurrently. Additionally, Blender works flawlessly to produce incredible 3D animations.
Q3. Does the Acer Aspire Nitro 7 Have Heating Issues?
Ans. This laptop has heating issues, which is the same for all other gaming laptops. This laptop heats up quickly, and the battery goes down the drain soon.
Final Verdict
The Acer Aspire Nitro 7 review is now complete. Our review was helpful to you while you searched for the best gaming laptop. 
For those who value mobility, a fantastic display, and ample storage, the Acer Nitro 7 is a good, reasonably-priced gaming laptop. 
For more information, you can visit our site, where we post all the information and the latest updates from the world of technology. 
Thanks for reading!!