Share Google Calendar with colleagues will always keep you on top. Nowadays, it is essential for you and your team members to access your planning chart.
To feed this need, you must share a Google calendar, a convenient platform for making plans.
Sharing a Google calendar will simplify other things, like planning a meeting or organizing conference calls.
Managing time will not be a problem anymore as you won't have to send emails back and forth.
Everyone will know about the upcoming meeting and conferences by sharing the Google calendar.
Now you don't have to worry about how to share Google Calendar. There are several ways by which you can share your Google calendar with anyone you want.
Calendar applications like Google Calendar, Outlook Calendar, and Exchange Calendar allow you to share your schedule with your desired ones.
You can check other best features of Google in payment mode. Get the best option or Paypal alternatives while using the Google Pay product developed by Google Inc.
What is Google Calendar?
Google Calendar is a platform where you can quickly schedule meetings and events. You can also get reminders about your upcoming activities so that you always know what's your next move.
Google designed a team calendar, so it's easy to use and share your colleague's and unique person's daily schedules.
Google gives you the best option to create multiple calendars you and your colleagues can use for personal and work use.
Let's quickly look at the details of sharing a Google calendar.
How to Share a Google Calendar?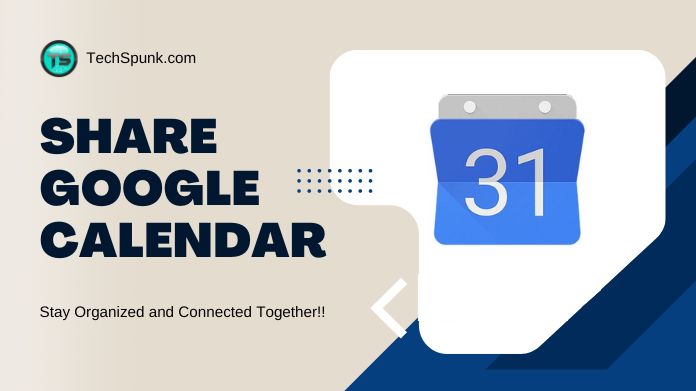 Check out the step-by-step guide to share Google Calendar with your colleague as well as a special one:
If you have a Google account, Then don't worry because a Google calendar version is already given to your account. You have to visit the official website of Google Calendar to find out your account.
A list will be given to you on the left side of your screen. You must select the calendar you want to share. You may have calendars on different topics like personal schedules, special occasions, etc.
Instead of thinking, how do I share my Google calendar', click on the down arrow next to the existing calendar. It will guide you to the desired schedule that you want to share.
You will find an option called "share Google Calendar," which you must select to proceed further in the process of sharing.
Now you have to give the email address of the person you want to share your calendar.
After that, you have to decide the permission level of that person. You have to use the drop-down menu, which will be given on the right side of your screen.
Now you have to add the person and then save it to your device to complete the procedure successfully.
When you complete these steps correctly and appropriately, the person will surely receive an email. There he will get an invitation to see the calendar you shared with him.
Well, this is just one procedure, which is convenient, too, to share your Google calendar with the person you want. There are several ways in which you can do the same thing.
You can search for how to share Google Calendar with others, and then you will have plenty of ideas on your screen.
It doesn't matter your choice, but you have to be careful with the steps. Otherwise, the person will not be able to see the calendar you shared.
Conclusion
Now share your Google calendar and do things more swiftly. This modern era is considered to be the era of technology by experts.
So when you have the facility in your grasp, it will be wise to make full use of it.