Long gone are the days when students used to ask their friends and dear ones before choosing the teacher or professors. Nowadays, several internet programs allow you to rate your professor or teacher for best teacher reviews and help your peers make the best selection possible.
Students can use the following websites to know how other students rate their teachers. In this way, you can understand what to expect from that particular teacher and post the teacher reviews.
Curious to know more? We'll take a look at some of the most popular websites you might visit.
The guide will walk you through the need for teacher ratings, essential elements to look for while hiring a teacher, and the 10 top-rated websites to post or find the teachers' feedback.
You can also buy a Chegg account for your child if you don't want to appoint a teacher. You can learn how to get Chegg's trial account for free by reading our Chegg free trial guide.
What are Teacher Reviews?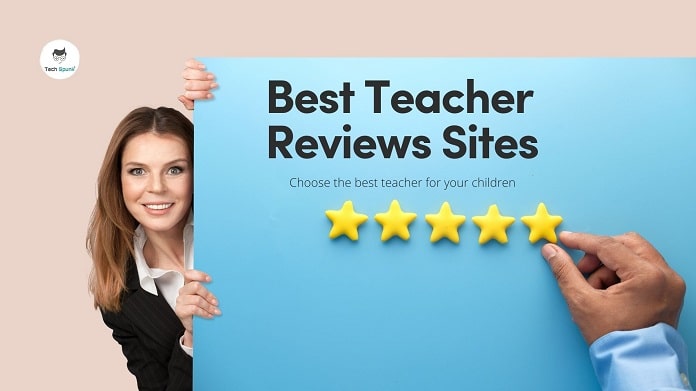 We must first understand the notion of evaluation before defining teacher reviews. Any review or evaluation, whether of a person, a program, a process, a product, or a policy, is fundamentally a judgment, appraisal, or assessment.
The majority of questions are focused on the evaluator's requirement to answer the query, gather, and analyze relevant data to assist in answering those questions.
The information gleaned from the data is then used to make judgments. Every day, we do random acts of appraisal.
We evaluate weather conditions to inform clothing choices, gather data on items to inform purchasing decisions, assess hunger levels, and take stock of refrigerator contents to inform meal planning.
Systematic data collection and analysis using questionnaires, interviews, and observations get used in more formal assessment activities. That is like a program or product evaluation to establish the quality, value, importance of the program or product.
The broad questions that motivate data collecting provide the basis for evaluation. We start with (often implicit) queries like "How effective is this person's practice?" in teacher evaluations, just as we do in any other sort of employee or performance assessment.
or "How well does this individual match the requirements for this job?" However, we must first define "effectiveness" and "success" to respond to concerns regarding them.
We must operationalize them, that is, define and characterize them precisely. We claim we want high-quality instructors in our classrooms, but what do we look for when we see them? What are we searching for when we observe teachers?
Why Do You Need to Check Teacher Reviews?
The United States has struggled to reach a consensus on what constitutes "teacher quality" and how to define it precisely.
For starters, the quality of a teacher has a favourable impact on student learning. That is the motivation for developing, implementing, and maintaining teacher evaluation systems.
Teachers in the early nineteenth century were seen to be effective, provided they taught a curriculum established by community leaders, maintained proper discipline with pupils, and kept the school and classroom in good repair.
When we talk about teacher ratings nowadays, we think of things like:
Experience as well as education.
Whether or whether some classroom settings are particularly favourable to high-level learning and accomplishment.
Ability to form positive student connections.
Assessment can get used to guide instructional planning effectively.
Ability to diversify instructional strategies to reach and teach linguistically and culturally diverse kids and pupils who have learning and behavioural difficulties.
High expectations for all pupils should get communicated.
Collaboration with coworkers and family communication.
Professional learning that is of quality.
Accountability is a secondary factor for teacher evaluation systems. The expectation is that the assessment process will improve teacher practice and effectiveness, which will result in better student learning and accomplishment.
Teaching assessment methods have improvements in the teacher workforce in some circumstances.
"When correctly implemented, assessment reforms may significantly increase teacher quality, foster teacher trust, and help to improve a variety of educational institutions, including teacher training programs."
"Properly implemented" is easier said than done, especially given the plethora of tasks and demands on both teacher and administrative time.
John Hattie, a well-known educational researcher, is well recognized for his meta-analyses of hundreds of factors that impact student learning.
Hattie graded these effects according to "impact magnitude" and concluded that collective teacher efficacy scores best on the most current edition list.
Teacher credibility (.9) and clarity (.75) are two more variables on Hattie's list connected to teacher quality.
These three teacher-related impacts outrank more than 200 other factors, including those commonly criticized by educators for low student performance:
Positive peer pressure.
Family/home dynamics that are positive.
Social and economic circumstances.
Involvement of parents.
Which Quality Do You Want to Check Before Appointing a Teacher?
Since you now know why you should use grade my teacher websites or teacher reviews websites, it's time to see the list of qualities to check before appointing a teacher.
Here are mentioned some of them:
1.

Genuine concern for the achievement of students

Saying words like "I adore kids" isn't enough. Instead, a good candidate will show that he cares about the entire student by making comments that show the student is always at the centre of decision-making. That applies to the class as well as to each student inside it.

This quality is particularly crucial for secondary school teachers, who can assist in developing connections that have to be shown to increase graduation rates.
2.

Collaboration with peers that work

While teaching may appear to be a one-on-one interaction between an adult and a group of kids, it entails involvement in a school-wide team dedicated to all students' achievement.

Teaching has become increasingly collaborative, necessitating the collaboration of all instructors in a school. Teacher applicants should discuss how they have previously collaborated with others.

Don't just state, "I enjoy working in groups," but elaborate on the process and the role you want to play in a group setting.
3.

Someone who cares about others

You'll need a solid employer-employee fit to be pleased in your new job. Show your personality throughout your interview by smiling and relating to the folks interviewing you. Teachers deal with individuals daily.
10 Best Teacher Reviews Sites You Can Use Before Appointing
The internet is bustling with plenty of sites where you can find teacher reviews or ratings. Hence, we have compiled the 10 best and most reliable options to choose from. Pick any of them and hire the teacher with the best-ever ratings.
1.

Rate My Professors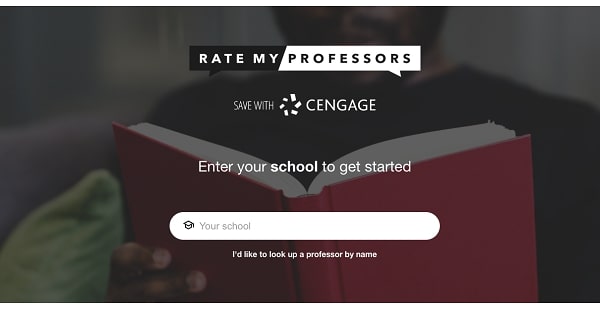 It is one of the most widely used professional rating sites. Students, on the other hand, make extensive use of it. According to their website, about 25 million ratings for nearly a million teachers have to get uploaded.
This website also includes approximately a thousand schools from Canada, the United States, and the United Kingdom.
All you have to do is look up the institution or professor you wish to give a rating to it. Then you'll see a teacher's overall rating and ratings, as well as whether or not a student would take a class from them.
The website of Rate My Teachers has a long list of teachers' names. As a result, you can locate your professors and evaluate them.
2.

Rate My Teachers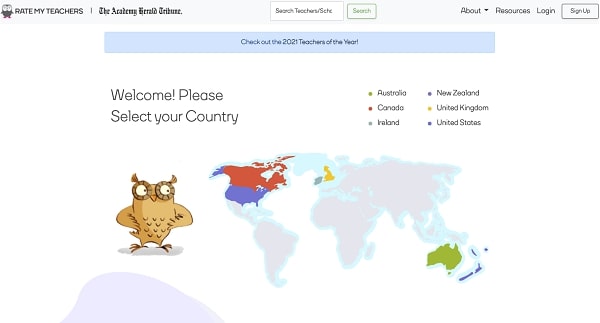 Rate My Teachers is one of the top websites for teacher evaluations. It primarily targets elementary and secondary school teachers as well as university professors.
When you first visit this page, you will get prompted to select your country. Rate My Teachers has the same features as the other professor-rating websites.
It has been passed down via several owners since its inception. It got a makeover from its new owners. This website is also one of the best locations for students to learn about professors and speakers firsthand.
Grade my teacher allows you to search for instructors by the school, college, or university name. To put it another way, you must first open the institution before assessing a teacher or professor.
3.

Rate Your Lecturer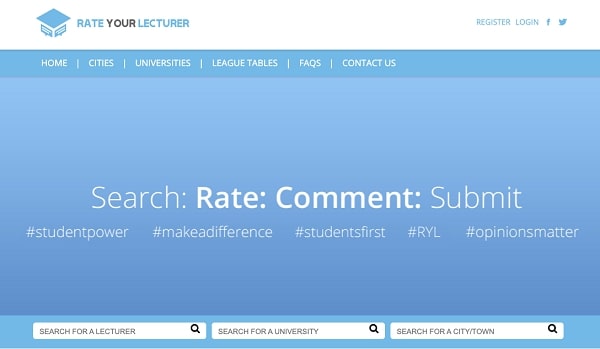 Rate Your Lecturer is a fantastic instructor rating service if you live in the United Kingdom. It's a platform for ranking cities, universities, and lecturers, among other things.
Its database isn't as extensive as Student Reviews' or other comparable websites, but it's a decent place to start or hire the best teacher from teacher reviews websites.
Students can rate professors based on the following criteria:
Seminars
Tutorials
Lectures
Feedback
Intranet Assistance
Working Hours
Approachability
The instructor receives an aggregate score based on the individual ratings, from zero to ten stars. You can also use the search box to identify your university's top five lecturers and other academics.
If your professor isn't listed, you may add him and make him the top priority. Your comments will be kept private.
4.

Niche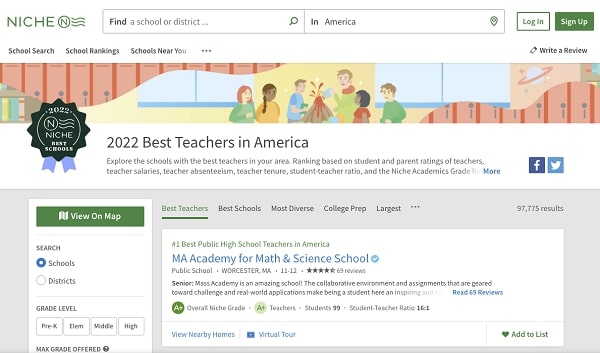 Niche is regarded as one of the best websites for teacher ratings. It's not like any of the other teacher-rating websites.
You may find a list of the best schools, colleges, and institutions in the United States. It also includes a list of the top lecturers, professors, and teachers from all schools, colleges, and institutions.
You can see a collective ranking and rating of how a school performs in all categories to the school staff on this Niche website. It means you won't see any ratings or reviews for particular teachers.
Curriculum activities, student life, teachers, academics, and overall experience are the factors the school gets graded on. The rating grades are poor, horrible, very good, average, and exceptional.
5.

Docsity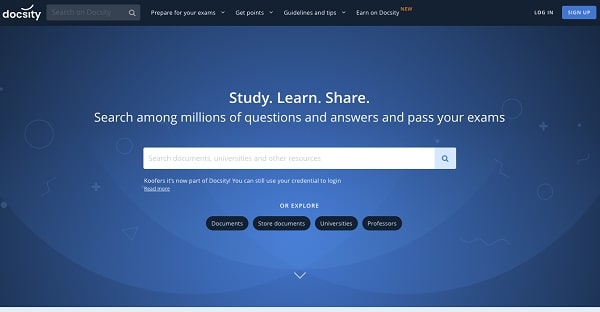 The Docsity website is used by over a million college students to assess their professors and lecturers. Thousands of teachers and professors get rated on Docsity, one of the world's best websites.
It is unnecessary to devote a significant effort to preparing teacher reviews. One of the best websites to post teacher reviews provides kids with the best comprehension of professors.
Furthermore, the Docsity engineers' primary goal is to make access as simple as possible. It also displays total ratings from all students who have attended lessons.
Teachers get rated by students in the following ways:
Helpfulness
Clarity
Difficulty of Exam
Knowledge
Easiness
Use of a textbook
Before enrolling in a class, Docsity is a terrific way to discover more about the course and the instructors. Students can rate their professors using Docsity.
6.

Uloop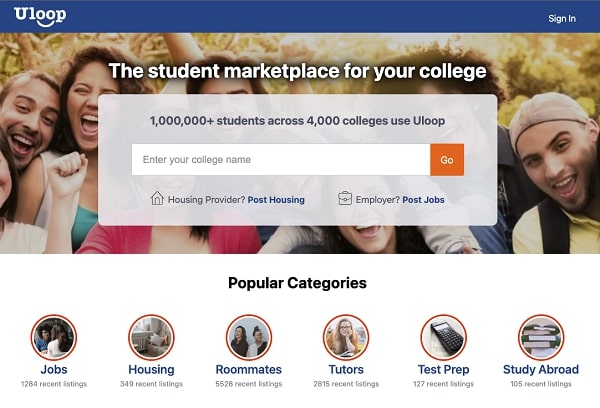 Uloop is one of the most effective platforms for evaluating teachers. Students from any school can rank their professors and lecturers on this website.
Its database includes practically every school in the United States. Students would often go out of their way to help other students avoid getting assigned to a terrible instructor.
This website is more than simply a collection of professor evaluations. Uloop is a website that offers a variety of services to students.
Students can learn more about teachers by looking at what other students have said about them. Uloop is regarded as one of the most popular student-run websites.
7.

Schools View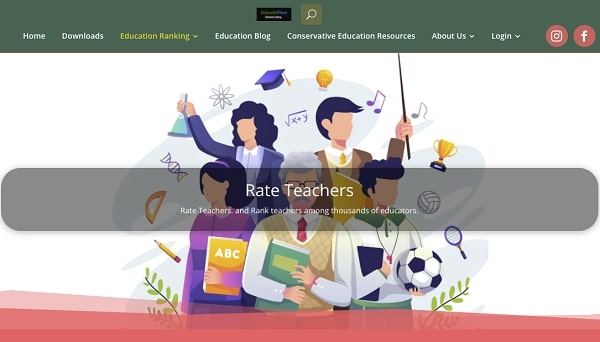 Schools View is an online portal intended for students in the United States, the United Kingdom, New Zealand, and Canada.
Users may rank and review their schools, instructors, administrators, school districts, and parental participation levels. It contains a lot of information on many subjects, including history, education, and student life.
After creating an account, choose a category that interests you and read reviews from other students.
You'll discover free lesson plans, eBooks, worksheets, and other educational resources in one place.
8.

Teacher Made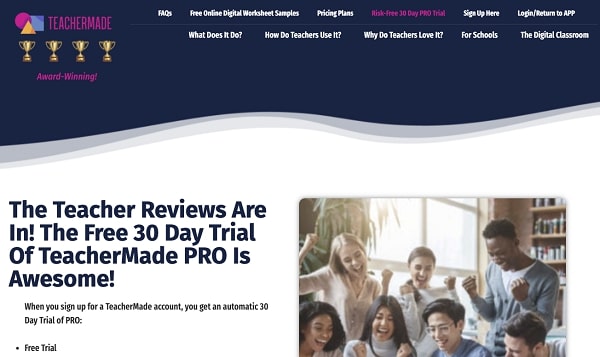 The teacher-made PRO app is the most recent version of the TeacherMade app. It has features such as Google Classroom, Canvas, and Schoology LMS connectors.
Teacher Maders have inquired about a slew of other advanced features. Throughout the 2020-2021 academic year, you've been chatting.
PRO subscribers receive the following benefits:
There's a 25-page restriction when uploading, which is plenty for an entire workbook.
Multiple files get combined into a single upload, reducing the preprocessing required for creating bespoke activities.
You may turn a worksheet into a launchpad for the 5-Es of engagement, exploration, explanation, elaboration, and evaluation by adding audio, video, and hyperlinks. And there's so much more!
9.

Campus Hopper

(Bad Experience)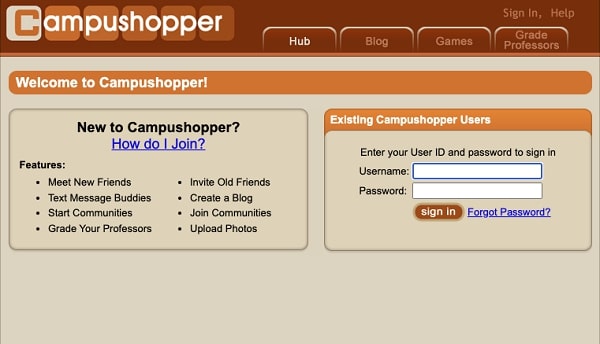 One of the most popular online networks to post teacher reviews is Campus Hopper. According to students, it is the best website for rating their teachers, professors, and lecturers.
Additionally, students can use the College Chatter Board to network with other students. Students may share images and listen to their Campus Hopper radio stations.
Students may play free online games on this website, contributing to its features. The students decide on a grading system for the instructor.
They may also provide ratings and criticism on the teacher's teaching style and respect for students. Campushopper's website lists around 6,000 institutions from across the world.
10.

Common Sense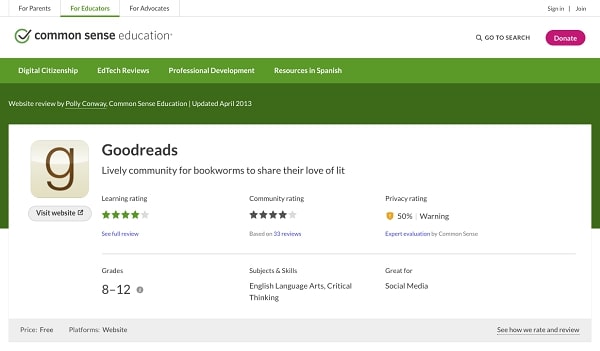 Common Sense is a nonpartisan voice for children, families, and communities throughout. To make the digital world operate better for all kids, they combine unique research with game-changing lobbying initiatives.
Their advocacy work focuses on technology policy and offers solutions that safeguard consumer privacy, promote improved connections for children and families, and hold technology corporations responsible for a healthy internet for all.
One of the leading sites to post teacher ratings has the most comprehensive and reliable database of independent age-based ratings and evaluations.
Their up-to-date parenting guidance helps parents navigate the obstacles and opportunities of raising children in the digital era.
Common Sense Education provides everything educators need to empower the next generation of digital citizens to K-12 classrooms.
Our Thoughts
That's all about the list of the best teacher reviews websites. It allows you to screen your opinions and rate them. We all know that the best courses are the most difficult to choose.
The resources described above assist parents in gaining a better understanding of school quality, identifying disparities, and advocating for better schools.