Are you looking for the best Minecraft Shaders across the web? Minecraft shaders are all about making things more straightforward and realistic for a user using multiple kinds of shades available.
Minecraft bedrock shaders have varying shades from continuum to BSL shaders and many more. Features available in each pack of the shader are slightly different from one another.
Some shaders may have slight shadows, and on the other hand, some have motion blur, animated leaves, beautiful skies, and more.
You can use Minecraft shaders on computers for playing Minecraft games, but first of all, it's imperative to know which versions you need to look for and how to install the shader so one can view Minecraft in a whole new way.
Today TechSpunk.com is going to discuss everything about the best Minecraft shaders.
Scroll down to know more!
What is Minecraft?
Minecraft is a video game in the world of 3D, where players can create and break various kinds of blocks.
Minecraft comes with many modes, but we all know that only two modes are excessively used, i.e., Survival mode and Creative mode.
In Survival mode, players must walk forward to find building supplies and food, whereas, in the case of Creative mode, players are provided with supplies forehand.
They also can break any blocks. You can play Minecraft in single-player as well as multiplayer mode.
The tablets and smartphone versions of Minecraft offer multiplayer mode by connecting through the same server (Wi-Fi networks).
Minecraft comes with some of the best Minecraft shaders to lift players' experience to a new level.
Different Minecraft Shaders depend on the Specific mode you choose and the version of the game as well.
What is Minecraft Shaders?
Minecraft shaders help in increasing the graphical fidelity to an incredible effect. Minecraft's best shaders give a more realistic and pragmatic feel to the game.
Choosing the best shader enhances your Minecraft experience to a whole new level.
Minecraft shaders have unique qualities compared to each other, and so selecting the best Minecraft shaders to have crystal-clear vistas is most important.
A player can install shaders in numerous ways depending on the player's style in the Minecraft world.
How to Get Shaders in Minecraft?
To get the desired lighting and shadows in the game, you need Minecraft shaders.
Now the question arises, from where and how to download and install Minecraft shaders? The Answer is Optifine.
Optifine is an Optimization tool that allows Minecraft shaders to work on your system.
Let's see how to get shaders in Minecraft in detail.
How to Download Shaders for Minecraft?
As we know, the Basic requirement for downloading shaders for Minecraft is OptiFine.
So, below are the steps to download Optifine and Minecraft shaders.
Go to google search and search for Download Optifine.
Navigate to the original Optifine website and Open OptiFine's home page.
Select downloads.
Then click on Download.
Now download Any shaders pack from Google and authentic website.
Now you have downloaded the shaders pack and Optifine. Let's see how to install shaders now.
How to Install Minecraft Shaders?
Follow the below instructions to install Minecraft shaders:
Open the Minecraft launcher and Go for the Optifine version.
From Minecraft's main menu, click the Options button.
Next, click on the Video Settings.
Then, click Shaders.
Now from the bottom left, open Shaders Folder and a folder window will open up.
Now you have to leave this here and go to the downloads window of your desktop/ or wherever you have downloaded that Minecraft shaders pack.
Now it's time to add a particular shader to your game. You can also play Minecraft games on a tablet. But for this, you need a tablet.
If you want to buy a tablet for your gaming, then before buying, know about our review of the best gaming tablet.
How to Add Shaders to Minecraft?
Move the downloaded shaders pack into the folder you have left open in Step 5 above.
After adding, close the folder and restart Minecraft.
Launch Minecraft Again with the Optifine version.
From Minecraft's main menu, click the 'Options' button.
Next, click on the 'Video Settings'
Then, click 'Shaders'.
And you would see a shader pack installed; click done.
And Enjoy Playing!!
21 Best Minecraft Shaders to Use With Optifine 1.16.5 in 2023
Minecraft fans are looking for the latest Best Minecraft Shaders to use in 2023. Every Minecraft shader has its remarkable features.
Here, you know most about Minecraft windows 10 shaders, their download, and installation procedure.
And finally, With no more scroll downs, now we will share the best Minecraft shaders with you.
1.

SONIC ETHERS' UNBELIEVABLE SHADERS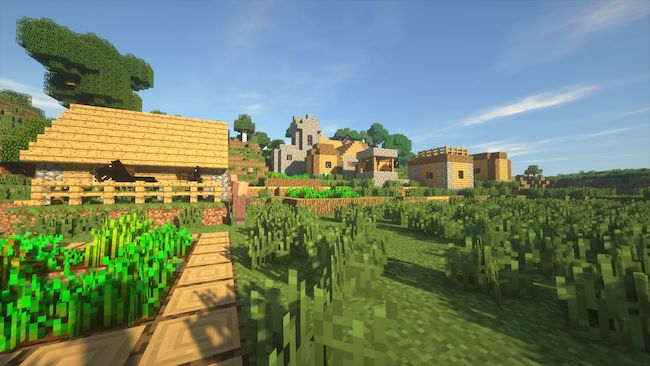 Sonic Ethers' unbelievable shaders, known as SEUS in short, are famous for the players who have started their journey into the ocean of Minecraft shaders.
This shader is a little less jazzy than the others in the list and as beautiful, particularly in motion.
SEUS pack has a very clean and familiar Minecraft look. The skies look bright and vivid, shadows adding another level of depth into the Minecraft world.
Along with the tender swing of the leaves in the wind, which brings a whole new survival experience. As with every pro, there is a con; this shader also comes with a downside.
It has quite a less number of customizable options when compared to other best Minecraft shaders.
Sonic Ether's unbelievable shader is one of the best shaders for Minecraft, and you should give it a try.
2.

CONTINUUM SHADERS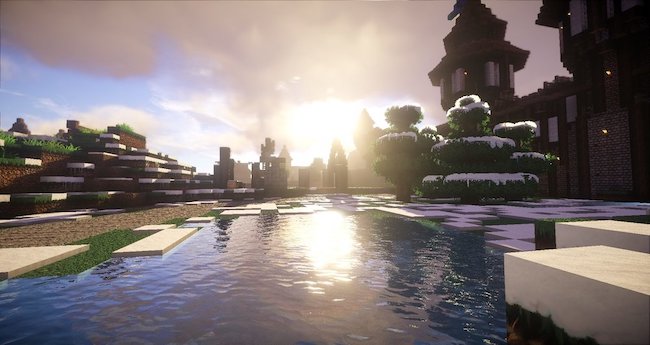 Continuum Shader brings a magnificent amount of lighting and details with tunable color grading to drive.
Everything looks very executive with these shaders, from true-to-life clouds to the shining waterfalls, photo-realistic sunlight effects fitting through the trees, and shadows that adjust their shape and angle according to the sun's position.
Continuum at the time of launch considers being a high-end Minecraft shader.
Installation of this shader comes with a requirement of a powerful rig, but to have a top-notch experience, it's worth it.
A lite version is also available if one considers upgrading to the best gaming PC build to run the Minecraft shader, a little excessive.
Continuum Shader is one of the best shaders for Minecraft windows 10.
3.

SILDUR'S VIBRANT SHADERS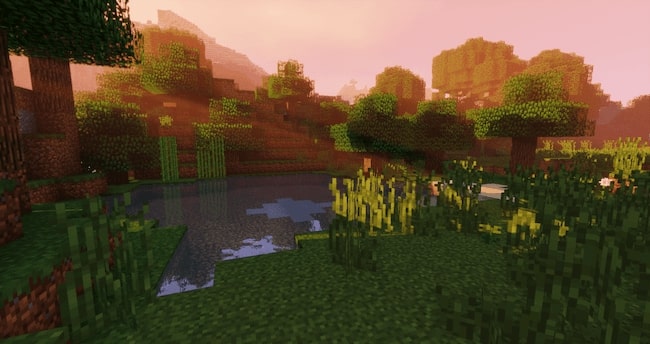 Sildur's Vibrant shaders are again one of the best Minecraft shaders to start getting into the world of shaders.
This shader renovates the lighting system adding vibrations and impressions to a player's Minecraft world.
It is one of the most customizable and flexible shaders available as compared to others on the list.
This shader being up to date with the latest versions of Minecraft and having a customizable configuration for the older version adds to its popularity.
This pack is designed to be configured with any graphics card and computer so that every player can amplify their Minecraft world experience with vibrant lighting.
Sildur's comes with multiple different mods, from Lite through to Extreme, and so you need to worry about the specs or the version you are running.
You'll be able to run this shader. Even at maximized setting, this shader is very light in weight, strengthening the performance of your game.
4.

CHOCAPIC13'S SHADER PACK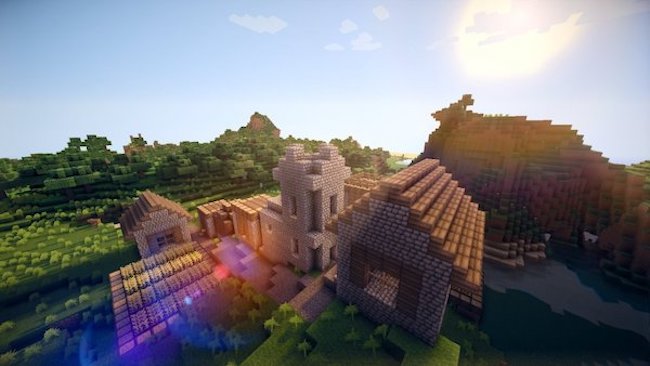 If you are looking for vibrant and mood lighting, you can't go wrong with Chocapic13's shader pack.
You can add to the popularity of this shader because it comes in with a wide range of versions based on your Minecraft rig, from the extreme top of the hill to the ground requirement.
Even the bottom end of this shader has almost no impact on the performance.
This pack comes with the flexibility to tweak as per your own and has phenomenal effects to amplify the surroundings of Minecraft world.
Looks exceptionally good at night. This shader shows the best results with mid-range computers.
5.

LAGLESS SHADERS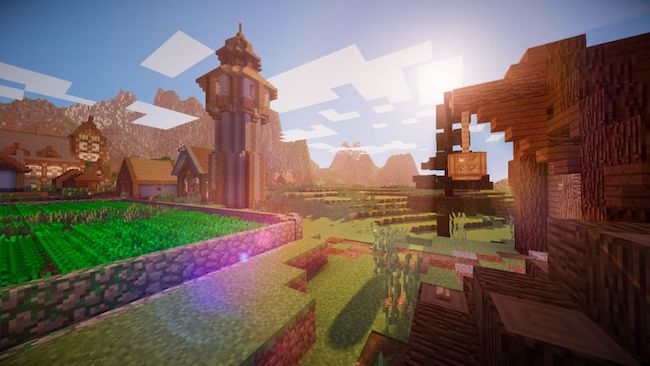 Lagless shaders are the best options for players with older or budget computers, making them the most popular shader for this community.
Lagless shaders for obvious reasons do not have as many effects as other Minecraft shaders on the list, but it does bring in vivid colors to the world of Minecraft.
If a player is looking for simply a delightful experience, this shader is the best option.
It adds effects to your world of Minecraft without degrading the frame rate.
6.

BSL SHADERS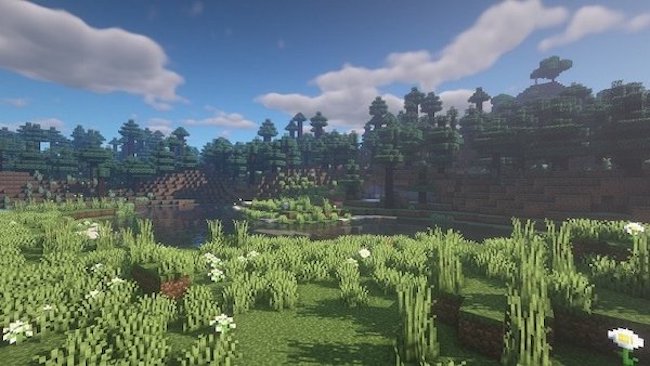 BSL Shaders are known for their high performance, adding various colors and lighting effects to elevate the Minecraft world.
With warm lighting and natural water without contrasting much with the environment, BSL shaders deliver one of the best visuals in the game without disturbing a player's rig.
With these shaders, everything looks fancier, richer, and more saturated color palette.
From the extraordinary profundity of field effects to the crystal clear lighting, it brings the world to life in a pretty, pleasing way.
With all these fantastic visuals, these shaders come with a drawback for indoor areas like constructed buildings, or the gallery looks forceful.
7.

NAELEGO'S CEL SHADERS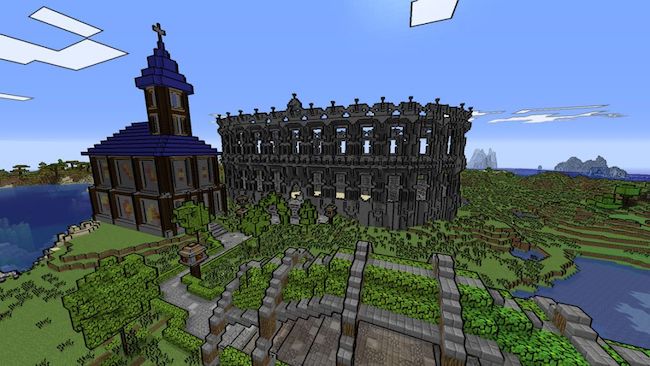 Naelego's Cel shaders are a perfect way to your Minecraft. World amazing, cartoony visuals without causing any strain on the systems software, which means bold and bright colors, solid outlines around the characters and other objects.
Not only do the characters appear aggressive, shadows created by these characters or objects will also be exceptionally bright.
Naelego's cel shaders introduce bright colors and sharp outlines to mimic the feel of a classic comic character or a cartoon.
This shader pack only works with the older version of Minecraft and doesn't work with the latest version as it lacks the update to keep it going with the latest versions.
The shader is not very optimized when used in a creative mode, and you will always feel some lag in the games.
8.

TOO MANY EFFECTS SHADERS (TME Shaders)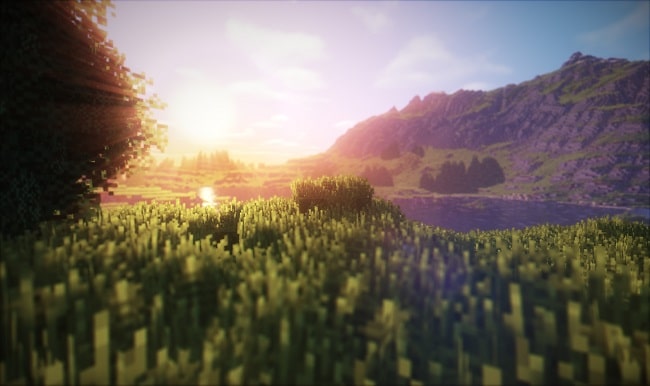 TME is not designed to improve your frame rate or provide you a seamless experience while running a game.
TME, as the name suggests, adds various special effects to your Minecraft world that are not available easily.
This shader brings an incredible feeling with vivid colors and other details.
Leaves and branches sway in the wind creating a mesmerizing view; reflection over water and blocks are pretty strong.
Because of the dark shadows and bright sun reflection, this shader has a realistic effect; it is very adaptive to the variations in light at different times of the day.
It is one of the best Minecraft shaders currently available.
9.

EBIN SHADERS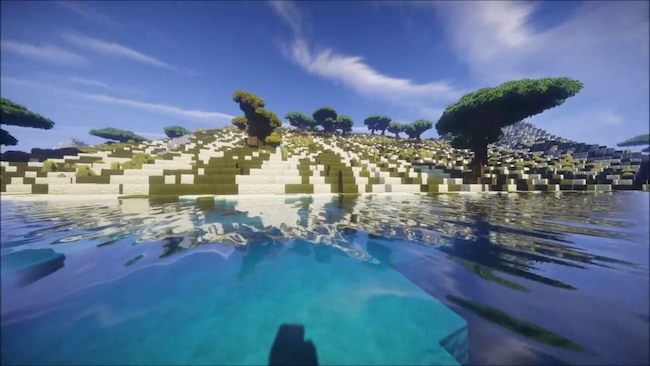 EBIN shaders have an authentic majestic look, and it also does not cause a heavy load on your system.
It comes with high-quality rays providing a realistic view; it also makes leaves or flowers on trees semi-transparent, which helps players with a better view in forest areas.
This shader offers you a variety of improvements. Multiple different settings guarantee you the desired result.
One can observe a significant change to their Minecraft world after installing and applying these adjustments; also, the lighting effects add to the game experience.
10.

SUSHI SHADER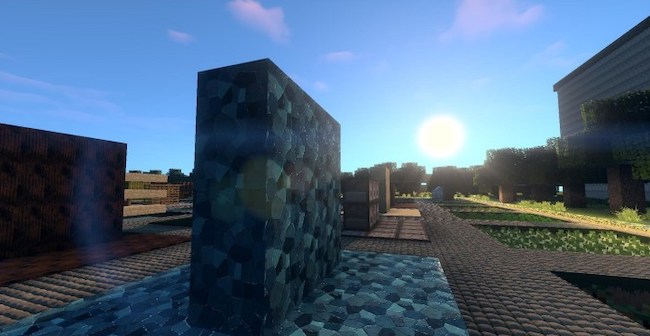 Sushi shader has many more advanced features than the other shaders available in the list; it makes your experience more alive with its dynamic colors and aerated waters.
It helps to have colored shadows to semi-transparent objects, making them much more realistic to reflective surfaces like water; this shader gives you a real-world experience.
You can observe a feeling of rich-level details coming out of the screen with this shader.
Sushi shader provides an adjustable resolution for object shadows to have smoother shadow edges.
It has a high quality of flowering effects and scattering of light rays in the atmosphere making your Minecraft game experience better and beautiful.
Wind blowing gets much stronger when there are storms for a more enchanting experience.
11.

KUDA SHADER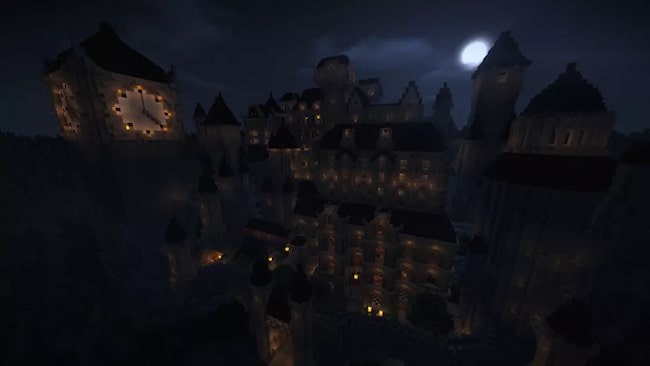 Kuda shader brings in more detail and richer Minecraft experience; this shader helps create a balance with natural and soft, without massive load on the system.
With Kuda shader making its place in the best Minecraft shaders market quite quickly because of its nearly bug-free experience, it has highly accurate effects to keep up the players moving around in the game.
The shader also helps in increasing the pixel count of textures, making the overall graphics much better.
Shader turns any rural scene into a gem, also converts the highly beamed sun rays to good-natured rays of light.
Kuda shader comes with a con as it requires a dedicated GPU for a lag-free experience.
12.

PROJECT LUMA SHADER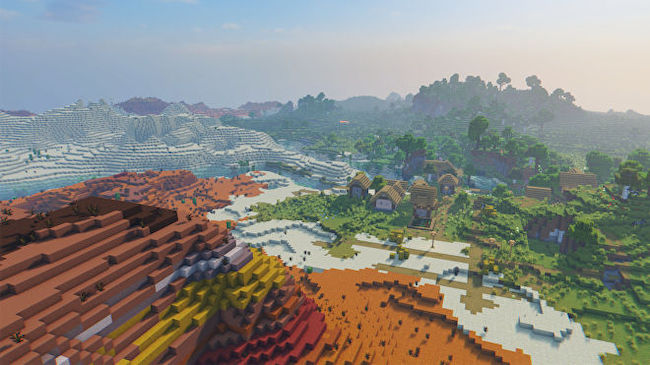 Project Luma shader is an advanced version of the KUDA shader; the main aim of this shader is to enhance your visual experience without causing any effect on your performance.
As it may seem like all the other shaders available in the list, the results of this shader are highly positive, which may or may not be said for different shaders.
ProjectLuma gives you a naturalistic cloud experience with immense lighting options, adding a fantastic feel of life and complexion.
The water effects, coloring, and shading are flabbergasting without having any impact on the gameplay.
These shaders are the best choice for anyone who is keeping his foot for the first time in the world of best Minecraft shaders.
13.

MRMEEPZ' SHADER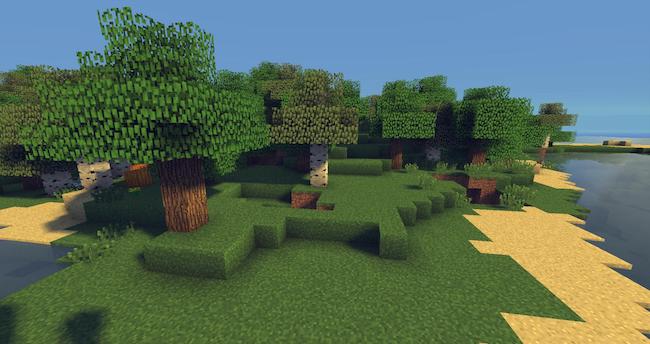 MrMeep'z shader does not offer as high-end an experience as the other shaders in the list might suggest, but the lighting in this shader provides a delightful feeling, making it warm and welcoming.
This shader eliminates clouds making the sky appear to be pure blue, just like an endless summer, feels like the world of Minecraft has been immersed in orange sunlight.
The feature that makes it unique and sets it apart from other shaders is its natural lighting aspect of early morning.
Sun rays make you feel energized, and while sunsets in the evening, it starts feeling cozy.
This is one of the best Minecraft shaders for those who want to add a natural feeling of light to their Minecraft world.
14.

RUDOPLAYS SHADER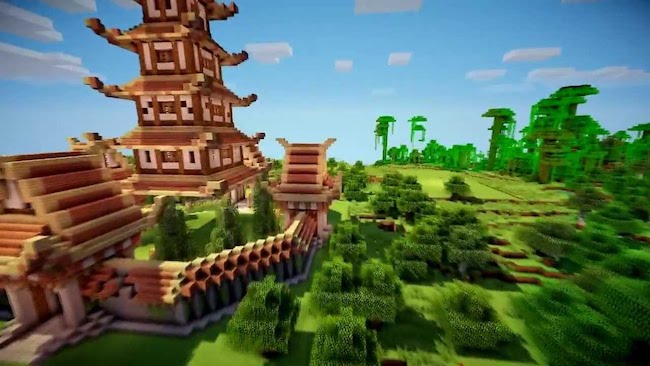 Rudoplays shader gives you better graphical strengthening. The shader provides an experience of detailed foliage, sun rays, and a soft type of atmosphere, making Minecraft's world more satisfying.
Shadows in this shader look phenomenal, whereas the water reflection is not much reflective compared to others in the list.
You can use RudoPlays shader with both older and newer computers having the best shader experience without any lag and better frame rates.
15.

COMPLEMENTARY SHADERS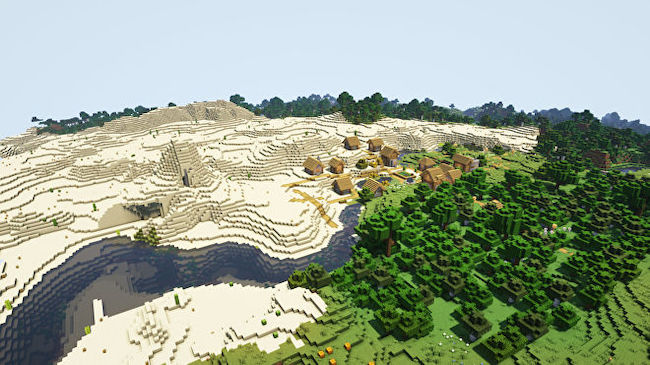 Complementary shaders are for players looking to have classic visual effects with various colors and other additional features.
This shader provides a highly seamless experience, with extreme performance, gameplay, and compatibility.
It runs pretty fast, supporting every possible GPU and driver. It works very well with mods and fixes problems that distinguish it from the other shaders.
Seamless experience works within the limitations of Optifine's shader. Complementary shaders are a side shot of BSL shaders.
16.

OCEANO SHADERS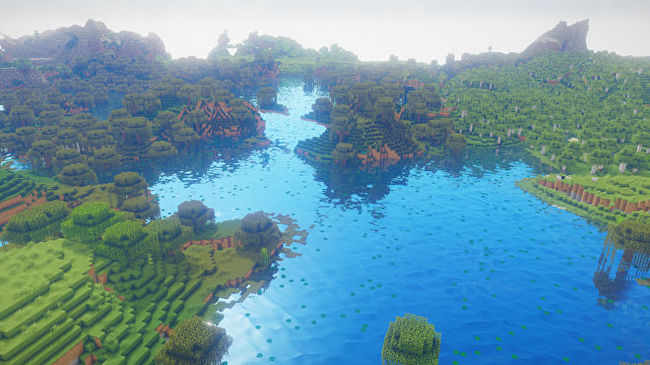 As the name suggests, Oceano shaders make the water surface look overwhelming, reviving as an Ocean a much-needed makeover.
These are the best Minecraft shaders available for ocean view. Although the smaller pools or ponds give you a little strange feeling but overall, this shader makes up for these intermittent irregularities.
None of the other Minecraft shaders makes water looks so refreshing like an Oceano.
One may want to boat around in the Minecraft world watching smother waves touching the feet of shores, along with the water effects.
Oceano shaders also add a real-life experience into all the other Minecraft's color codes with bright and soft shades. This shader is one of the most relaxed available.
17.

NOSTALGIA SHADER PACK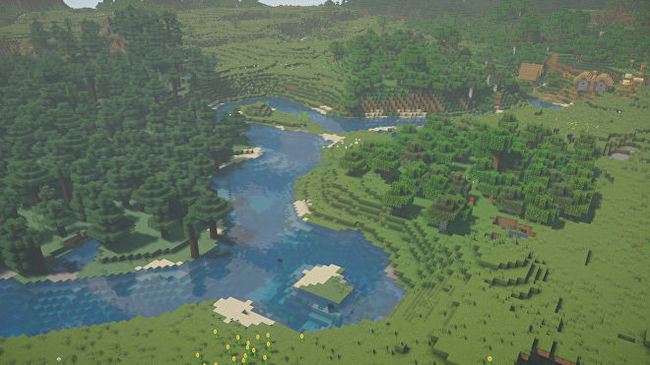 Nostalgia shader pack has an exact opposite look from how a player wants Minecraft to look as it gives you an old-fashioned feel.
Still, it also has a wide range of upgrades related to performance and other features.
If you are looking for textures from the time when shaders were newly introduced into the world of Minecraft, the Nostalgia shader pack is the pick for you.
Nostalgia shaders give an ultra-fine graphical service and are also very light in weight for the Minecraft world.
The downside of this shader is that it lacks behind in providing customization compared to others in the list.
Still, it has an upside that it does not require much customization to get an emphatic and wonderful-looking experience.
18.

SORA SHADERS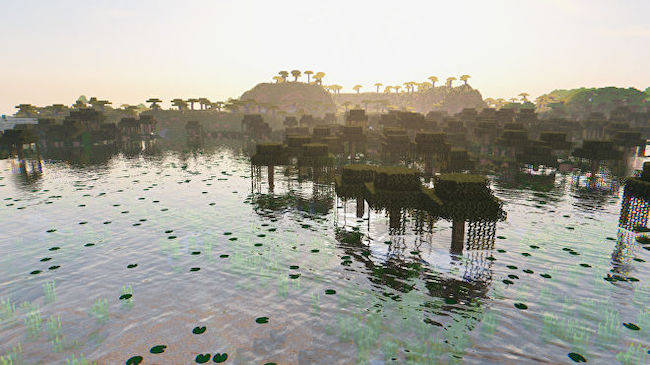 Sora shaders are an upgrade of the project Luma shaders are simply unique. Sora shaders awesome skyboxes and extraordinary lighting effects one would expect.
When compared to the Oceano shaders, are at par, it performs even better in motion and keeps on updating with other habitats making it look fantastic.
Water, shadows, and other reflections look fabulous; everything appears to be very sharp and colored.
This shader gives you a fantastic start to the Minecraft world. If anyone wants to loan their preferred Minecraft maps for some surroundings, these are great picks.
19.

VANILA PLUS SHADERS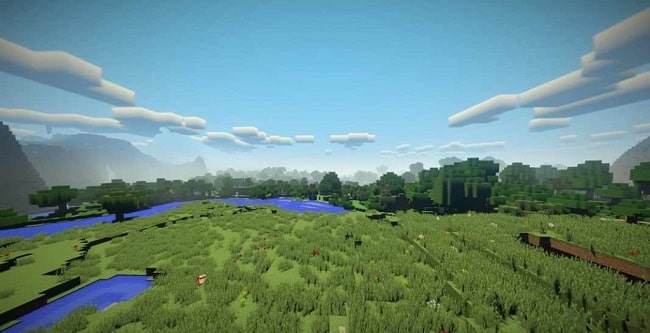 The aim of Vanilla plus shaders is to provide you with high-end, stylish Minecraft graphics reshaping, but at the same time trying to be as realistic as possible to vanilla Minecraft.
Vanilla Plus is another well-known shader from the originator of Nostalgia shaders.
You would be mesmerized looking at the effects and graphics of this shader, confusing yourself between the real and shader experience.
This shader gives a nostalgic feeling of the old vanilla Minecraft without losing its appeal. It can customize the shadow and the reflection system.
The shader is adjusted to optimize them to the maximum for users with older PC to enjoy a pleasing environment.
20.

BEYOND BELIEF SHADERS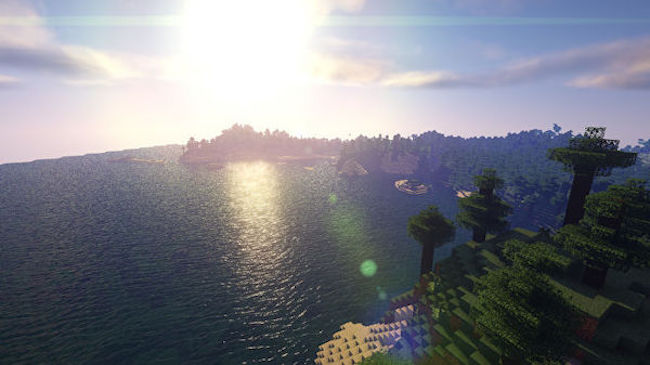 As the name suggests, Beyond belief shaders provide you with beyond belief water experience.
If somebody is looking to recreate water movie scenes in Minecraft, then Beyond belief shaders are the perfect pick for them.
This shader completely reinvigorates your Minecraft experience, even before somebody has started configuring the settings.
It has a rational set of customization options. Lighting, sun rays, and lens blaze increase the quality of the experience.
21.

CYBOX SHADERS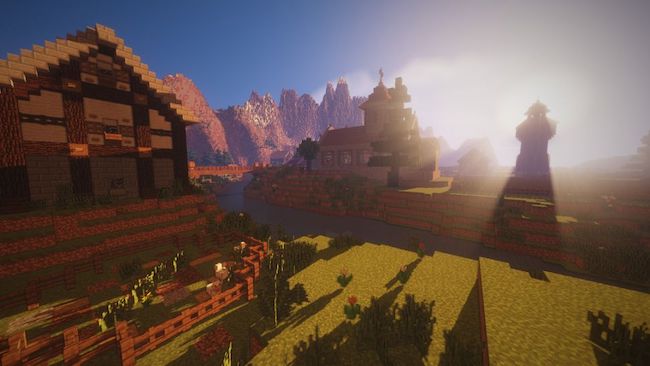 Cybox shaders are among the best Minecraft shaders that are compatible with Minecraft's latest versions.
The best part of this shader is that you won't need any other software such as Optifine to support and make the Cybox shader work.
If included can further increase the quality of appearance for textures in the Minecraft world.
These packs provide the best shadow effects as you can look for the gap between the tree leaves and sun rays shining through the group of leaves of trees.
You can view separate leaves shadows and the spaces between them with a shader instead of a dark black shadow.
One would need an appropriate GPU to install and enable the Cybox shaders pack on the Minecraft game.
This is to constantly supply the visuals of a moving sun through the sky, or the swapping leaves that obstruct light, or the floating clouds.
Shaders come with massive stress on the PC hardware and other resources.
Final Words
Well, folks, this is all about Minecraft Bedrock shaders and the best Minecraft shaders.
Best Minecraft shaders are all about selecting the exact match as per your flexibility and are less resource-intensive. The above are the 21 best Minecraft shaders to be used in 2023.
These shaders have a wide range of features in terms of looks, customization options, and also impact on performance.
Minecraft shaders will completely reshape your experience of the game. So, how do you like the article?
Share your feedback and also mention in the comments below if you know any other Best Minecraft shaders.
I hope you loved reading this article. Thank you!