How often have you gone to Starbucks to kickstart your day with a caffeine hit but forgot to take your wallet with you? Questions arise: Does Starbucks take Apple Pay or Google pay?
It happens a lot. Especially in the morning when you wake up sleep-deprived and need a cup of coffee immediately to start your daily work routine. But forgetting to take your wallet with you makes the beginning of your day worse.
However, I have news that can destroy this "forgot to take my wallet" barrier between you and your morning coffee today.
If you hesitate to make an online transaction using Apple Pay at Starbucks, as you don't know if it's acceptable, read this article until the end.
I have all the answers to questions like "Does Starbucks Take Apple Pay" or "how to use it" in this single article.
Let's dive into it.
Does Starbucks Take Apple Pay?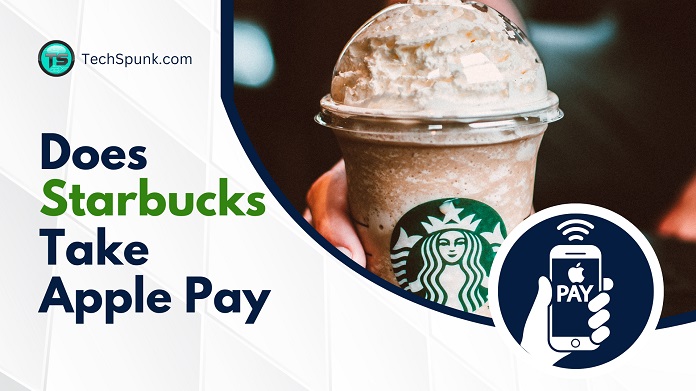 Yes! Starbucks happily allows you to use Apple Pay whenever you need it. Use Apple Pay to order in-store checkout, drive-thru, or the Starbucks mobile app. And you can pay using Apple Pay at all Starbucks outlets.
How To Use Apple Pay at Starbucks?
Apple Pay works as a one-touch payment system. So, you can easily save your credit and debit card details for cashless payments using Apple Pay at Starbucks.
Here's all you need to do to pay using Apple Pay at a Starbucks outlet:
Take your iPhone and open the Apple Pay app. If your iPhone has the face id feature, you can open Apple Pay with a double click on the side button.
Now when Apple Pay opens, choose with which card you want to pay at Starbucks. Select your Starbucks card or any credit card you prefer.
Finally, hold the top of your iPhone and place it near the contactless reader. Wait until you see "done" appearing on the screen indicating successful payment.
Now that I have answered your question about "Does Starbucks Take Apple Pay" you need to know what other wallet payment methods Starbucks allows.
What Wallet Payment Methods Does Starbucks Allow?
You can check out Starbucks using Apple Pay, but it's important to understand the other ways you can pay at an outlet of Starbucks. Starbucks accepts the following wallet payments :
Credit Card
Debit Card
Starbucks Card
PayPal
Bakkt Cash
Google pay
Why Should You Pay Using Apple Pay or Any Other Digital Wallet at Starbucks?
Take a look at the benefits of paying through Apple Pay or any digital wallet at Starbucks.
1.

Utmost Convenience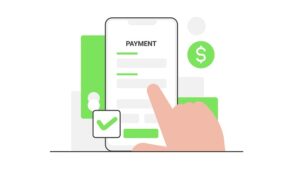 One of the main reasons people use digital wallets is convenience. Whether you're getting your coffee at Starbucks, shopping online, or in-store, digital wallets store your information for easy checkout.
Most digital wallets also allow you to send or request money from friends, making splitting easier.
So, next time your friend asks you to pay for their order at a Starbucks, you should use Apple Pay or other e-wallets to keep reminding your friend about it.
2.

Faster Checkouts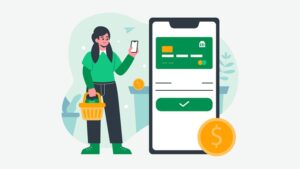 In recent years, contactless payments have become increasingly popular, and many people want to use contactless payments.
A digital wallet enables you to make contactless payments even if you don't have a contactless card.
You can use any digital wallet method at Starbucks. Most Starbucks outlets are highly crowded, with people waiting at the checkout to collect their orders and pay.
So, switching to Apple Pay or any other e-wallet will make the entire order process much faster and more convenient.
So, there lies many answers to your question, "Does Starbucks Take Apple Pay."
3.

Total Security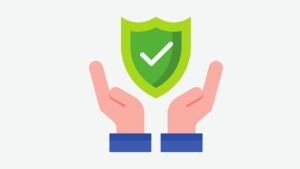 Many believe that mobile wallet payments use internet technology, which must make their personal information more vulnerable to hackers.
However, the truth is totally opposite of that. Digital wallets use tokenization, one of the most secure payment methods available.
Your digital wallet reduces security risks by encrypting your information and creating a unique one-time code for every transaction.
Dropping a physical wallet leaves your cards and information vulnerable to theft, unlike digital wallets that secure your information with two-factor authentication or Face ID.
Instead of sending your credit card details, mobile wallets encrypt your information to make it inaccessible to hackers in the event of a security breach.
That's why it's more secure to use Apple Pay at Starbucks. So, as you can clearly understand, using Apple Pay at Starbucks or any other digital wallet method per sec will benefit you more.
How to Use Starbucks Card Instead?
If you want to use your Starbucks card but find having no money left in the card, you can link your Starbucks card to your Apple wallet.
This way, you will receive exciting rewards every time you check out at Starbucks.
Follow these steps to link your Starbucks card to your Apple Wallet :
Firstly you need to install the Starbucks app on your iPhone.
Then open the app and click on Scan. If you cannot find the Scan option, tap on Cards or Pay.
You will be able to see all of your cards now. Select the card you prefer and click on Manage.
Next, click on Add to Apple Wallet option.
You will see some steps on the screen that you will need to follow. After completing them, hit Add to add your Starbucks card to your Apple Wallet.
Wrapping Up
So, your question, "Does Starbucks Take Apple Pay" has been answered correctly. Use Apple Pay or any other e-wallet method to pay at Starbucks as it is faster than credit cards or cash payments and safer and more convenient.
Frequently Asked Questions
Q. Does Starbucks Take Apple Pay?
Ans. Yes. Starbucks allows you to pay using Apple Wallet.
Q. Can I Pay Using Paypal on Starbucks?
Ans. Yes, you can use PayPal at Starbucks without any inconvenience.
Q. Is Using Apple Pay at Starbucks Faster Than Using a Credit Card?
Ans. Yes. Using Apple Pay at Starbucks is faster than using your credit card as it will successfully get the payment done with just a couple of clicks on your iPhone, unlike using your credit card.