Are you shopping for holiday gifts ideas? Why not try a unique gift that's both fun and practical! Step away from the usual socks and candles and give your friends and family one of these fun gift ideas that combine utility and fun.
We've come up with a list of 5 of our favorite practical holiday gifts ideas that are still unique and surprising.
If you're looking to save on the gifts on this holiday gifts ideas list, why not try shopping with a coupon code? The coupons provided by coupon websites are all free to use and manually verified!
By choosing one of the many free coupon codes available online, you can save some serious cash on all your purchases.
Best Holiday Gift Ideas for Christmas in 2023
5 Fun and Functional Holiday Gifts Ideas for 2023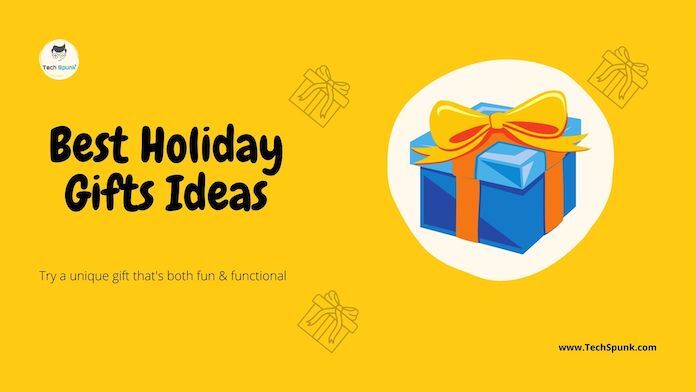 1.

A Subscription Service

The gift of a subscription service can help your family and friends discover a new passion or hobby or make life a little easier. There's a subscription service available for every interest, from fashion to fitness to pets.

If you're unsure precisely what you plan to buy, try a gift card! A gift card allows the recipient to choose the plan that best meets their needs and begin the service.

Here are a few of our favorites:
For foodie friends, try a meal delivery service like HelloFresh.
For health & fitness buffs, try meditation and sleep apps like Calm or HeadSpace.
For fashionistas, try Scentbird: a monthly perfume and cologne subscription box.
2.

Quality Spice Set

For the amateur chefs and food lovers on your list, consider gifting them a quality set of spices.

Everyone knows that the right spices can transform a dish, but even the spices' quality can make a significant difference.

Cooking with the right spices can even have health benefits! Try and tailor your spices for the person receiving the gift and shopping for a barbeque lover. Choose quality salt rubs, paprika, roasted garlic, and something spicy to bring the heat.

Are you shopping for a baker? Go for baking classics like real vanilla beans, nutmeg, cinnamon, or whole cloves.
3.

Custom Art

An easy way to develop a practical yet heartfelt gift is to choose something functional and customize it for the recipient.

Here are some ideas for great customizable gifts:
For coffee and tea lovers, try customizing a tumbler or coffee mug.
Shopping for new homeowners? Create your canvas prints featuring your favorite photos.
A printed photo album is another excellent way to memorialize all your favorite pictures.
Retailers like Shutterfly will even print custom books from your smartphone photos! You can check our best sticker maker machine reviews before buying for your creative mind.
4.

Gourmet Gift Baskets

Don't worry; gift baskets have received a significant upgrade in the past few years!

You can now shop for unique gift baskets filled to the brim with gourmet food, wine, coffee, tea, and other items.

Think of a basket filled with delicious, gourmet chocolate or a champagne gift basket that includes fancy champagne and snacks to enjoy it with!

The great thing about a gourmet gift basket is that you can tailor it to the recipient's needs.

A gourmet gift basket makes an excellent gift for a birthday, graduation, or just as a thank-you! Kosher, vegan, gluten-free. They're all available and not just for the holidays either.
5.

Modern Board Games

You don't have to settle for Monopoly yet again this holiday season. There are so many fun contemporary board games out there waiting to be discovered and gifted to your family and friends.

Here are some popular choices:
Sushi Go! is a popular, family-friendly board game. Thanks to its colorful design and easy-to-learn play style, even kids can enjoy the fun.
Ticket to Ride is considered an addictive, cutthroat game that involves blocking your opponents as you race for first prize!
Codenames pit 2 teams against each other. Perfect for stirring things up at your next holiday party!
Our Thoughts
That's about the list of the best holiday gifts ideas. We hope our post exposed you to some of the worthy thoughts that can surely bring a smile to your near and dear ones' faces.
The holiday season is approaching, and it's time to make your family and friends happy with the best presents. However, buying gifts for someone you love might be an intimidating task.
Hence, we have curated the list mentioned above so you don't have to run around while searching for a beautiful gift for your close ones. Bookmark the page right away and select any of them without thinking twice.
Even though all the options listed above are worth adding to your gift collection, we'll give top honors to the subscription service. Buying someone a subscription to their favorite platform is way too satisfying.
Moreover, it is quite different from other conventional gift ideas, making it one of the best options to go for.
Last update on 2023-09-23 / Affiliate links / Images from Amazon Product Advertising API